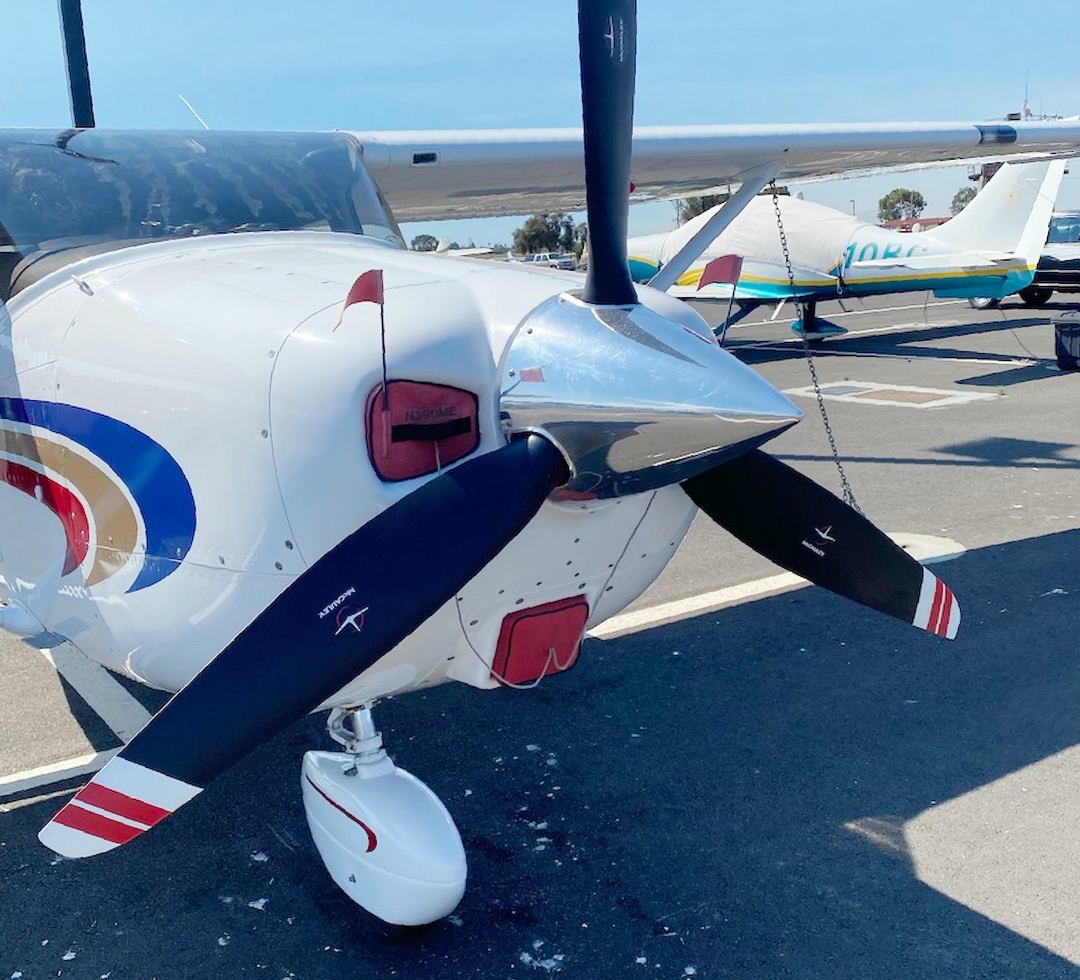 Available Now!
Cotton/Polyester Face Masks
• Locally made (by us!)
• High quality construction
• Attractive and stylish
• Fits your budget

&nbsp
&nbsp
&nbsp
&nbsp
&nbsp
&nbsp
&nbsp
&nbsp
&nbsp
&nbsp
&nbsp
&nbsp
As an essential business, Aircraft Covers, Inc. has remained open during the pandemic in order to service our government military contracts. We began making face masks for our employees as a precaution aid, and later for our families, friends and loved ones. Now we are excited to produce them for our customers because we have noticed they are in short supply at the national level.

Our face masks are made right here by our manufacturing team using the finest quality materials available. They feature an inner lining of 100% Organic Cotton, with an outer layer of Polyester or Poly/Cotton blend in black, gray or a variety of colors and prints as they are available. The ear loops are particularly comfortable, made of rolled Spandex rather than elastic webbing.

At these prices they are a great value, and we are proud to be able to provide them during this uncertain and challenging period.

Details
U.S. made

This mask is not FDA-approved, not intended for medical use, and not proven to reduce the transmission of disease.

Machine washable

100% organic cotton inner lining, Poly/cotton outer shell.

The CDC recommends use of cotton or cloth face coverings in public to reduce community spread by asymtomatic persons....read more
Product

ID
Product name
Unit

Price
close= Bruce's Comments, Photos, Info & More.
= Product Photos, Etc.
= Items that have expedited delivery.
Quantity
Qty
Cart
what our customers are saying...
"The cover for our plane N8357M, a Cessna 182, fits nicely and was easy to install.IÕm glad you have put on a Òremove before flightÓ tag Ñ without it, I might forgetand fly the plane with it on."
-EJ, Princeton, NJ USA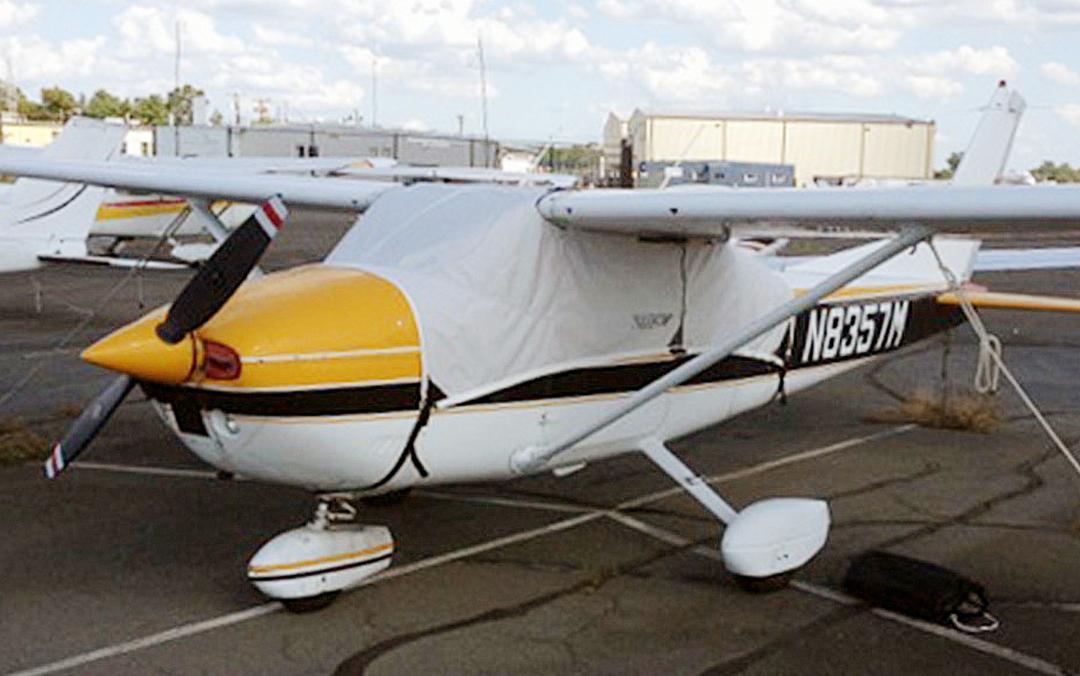 "This was my second order from Bruce's Custom Covers this year.Ê I got my window heat shield set just before my trip to Midland TX.ÊIt was 107 degrees when I landed there, and I sure was thankful to have the heat shields.Ê They fit very nicely.ÊAttached is a photo of my cowling plugs ordered previously.Ê Again, a perfect fit.Ê Nice to have the tail number clearly marked to show ownership.Ê"
-EJ, Des Moines, IA USA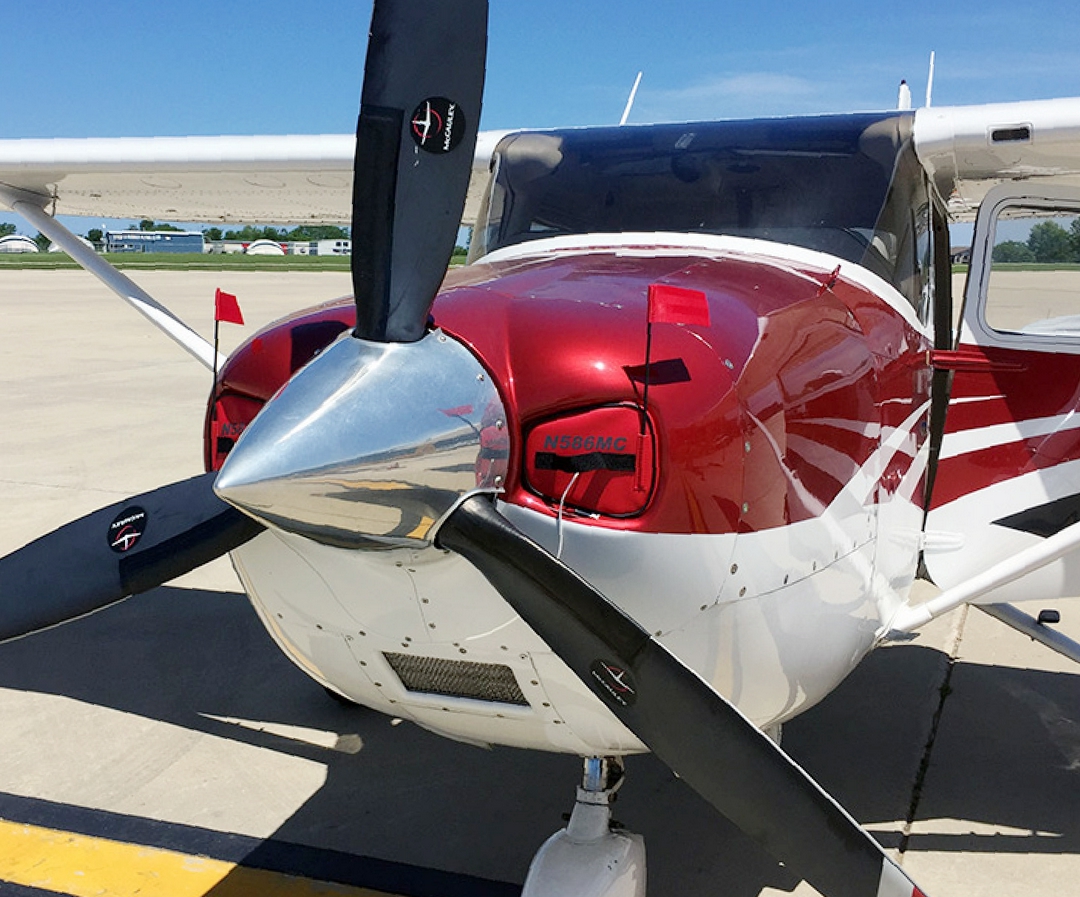 "It is freaking cold out here!!!!"
-MB, Missoula, MT USA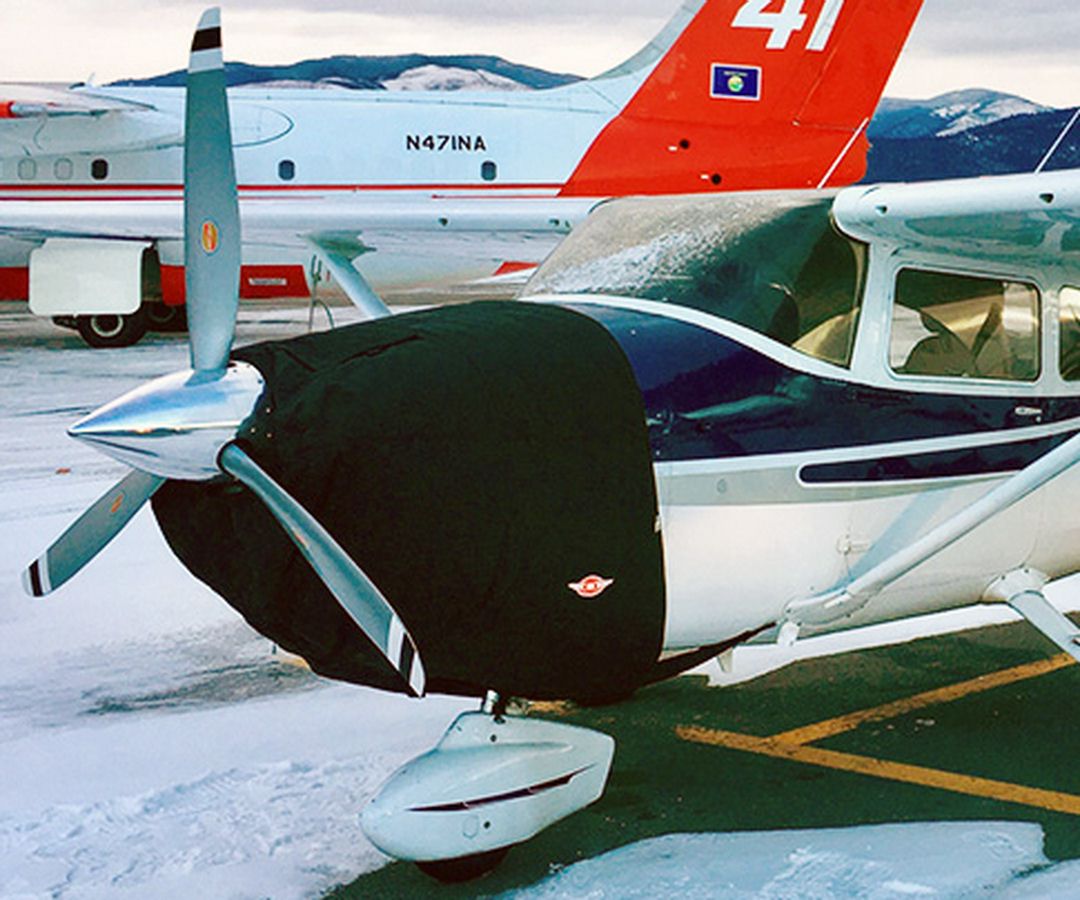 "Fits perfect, looks great and insulates the engine compartment very well! The staff at Bruce's Custom Covers was very helpful throughout the order process! Thank you! "
-SS, Hayden, ID USA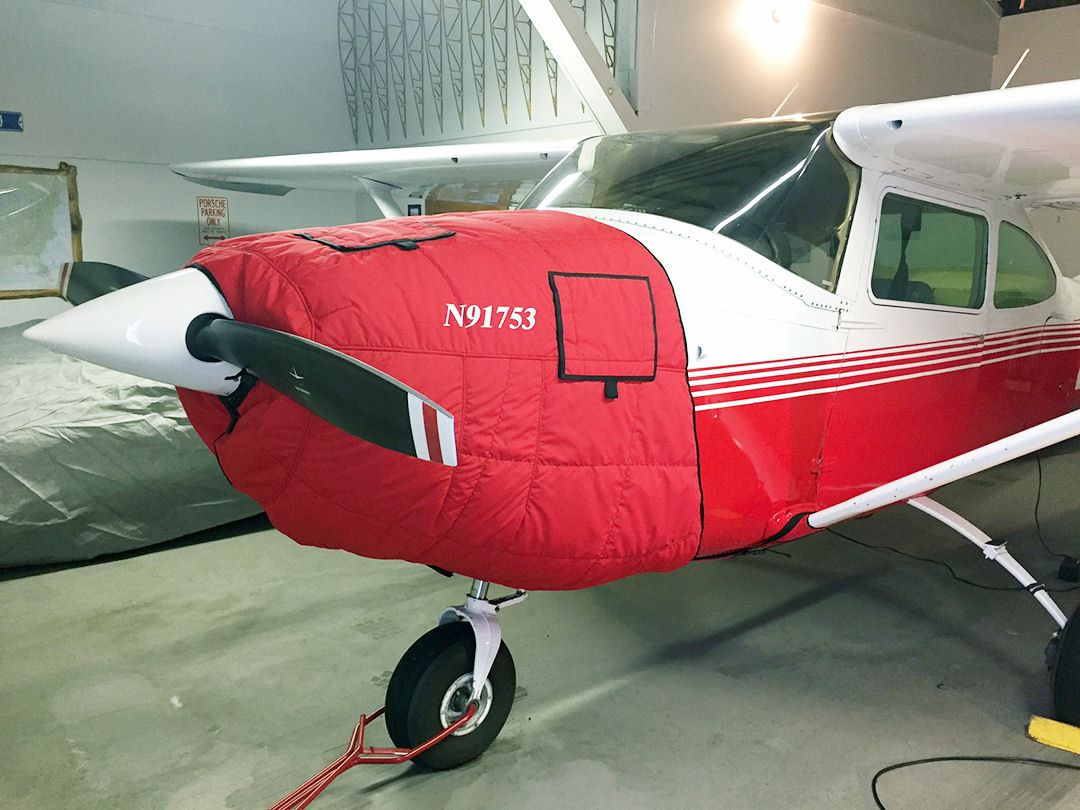 "I bought an engine cover for my boyfriend's Cessna 182 for a Christmas gift.It fits great and he loves it. Here he is putting it on while we were visiting the Alton Bay ice runway"
-KE, Middletown, CT USA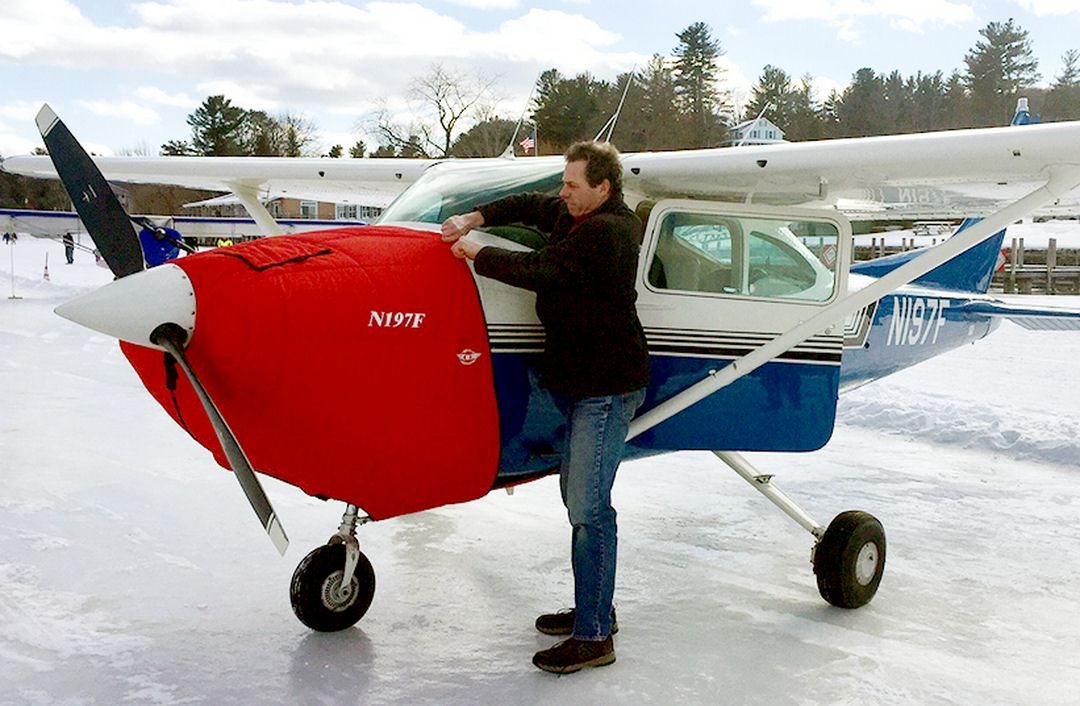 "Thank you for your quality service and product I've ordered before! I am comforted in the detail and craftsmanship of your products! My colleagues use your covers as well ! Have a great weekend and prosperous year!"
-CS, Goodyear, AZ USA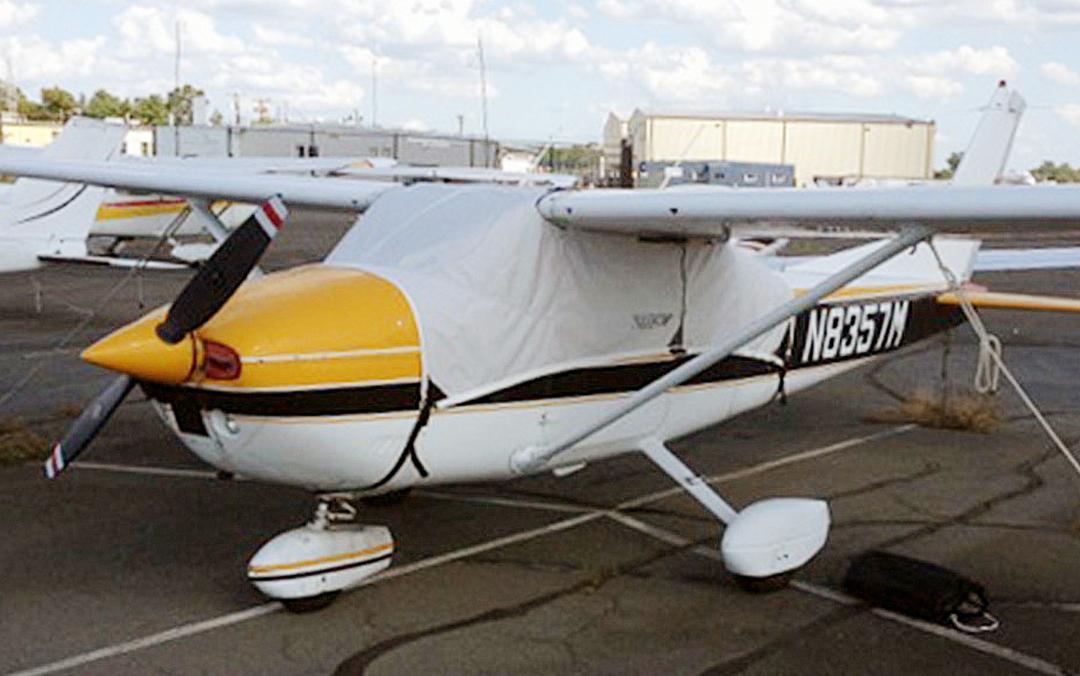 "Fit perfectly "
-JR, Johnson City, TX USA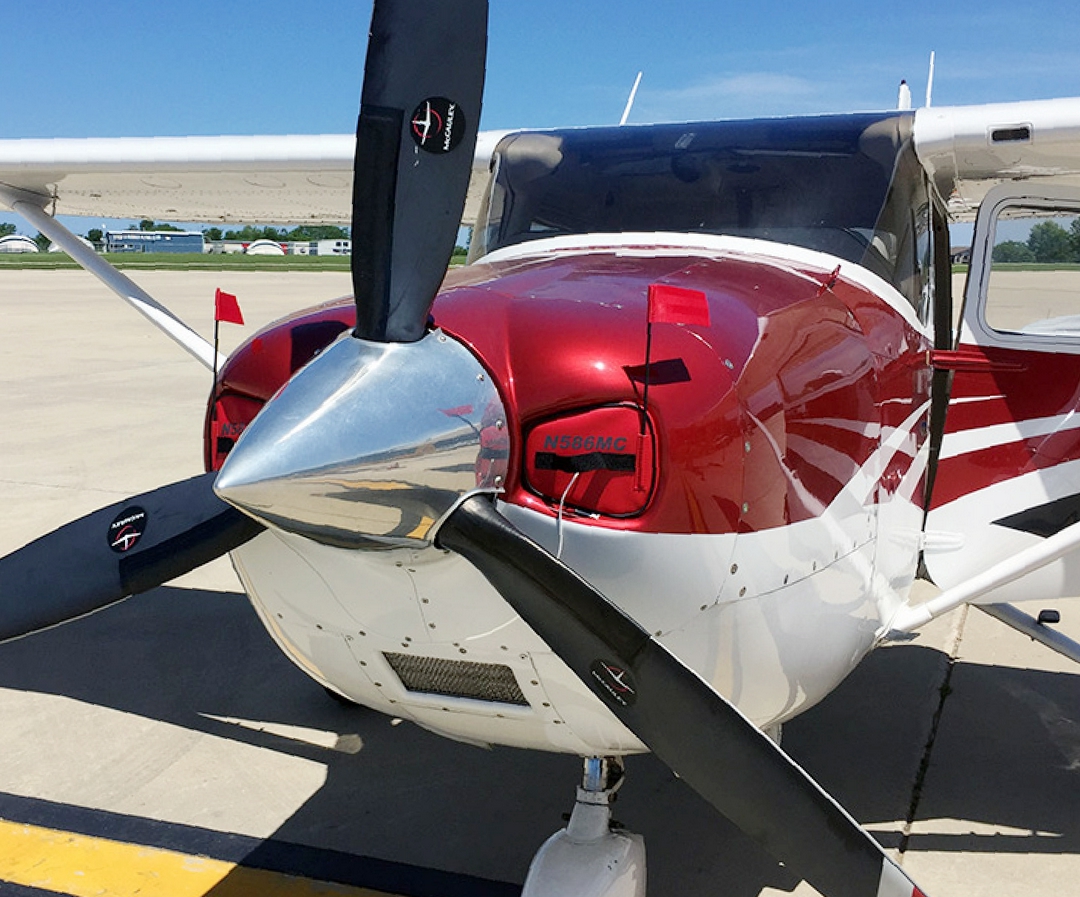 "very very happy , .. they are fantastic .."
-PS, Clyde North, AUSTRALIA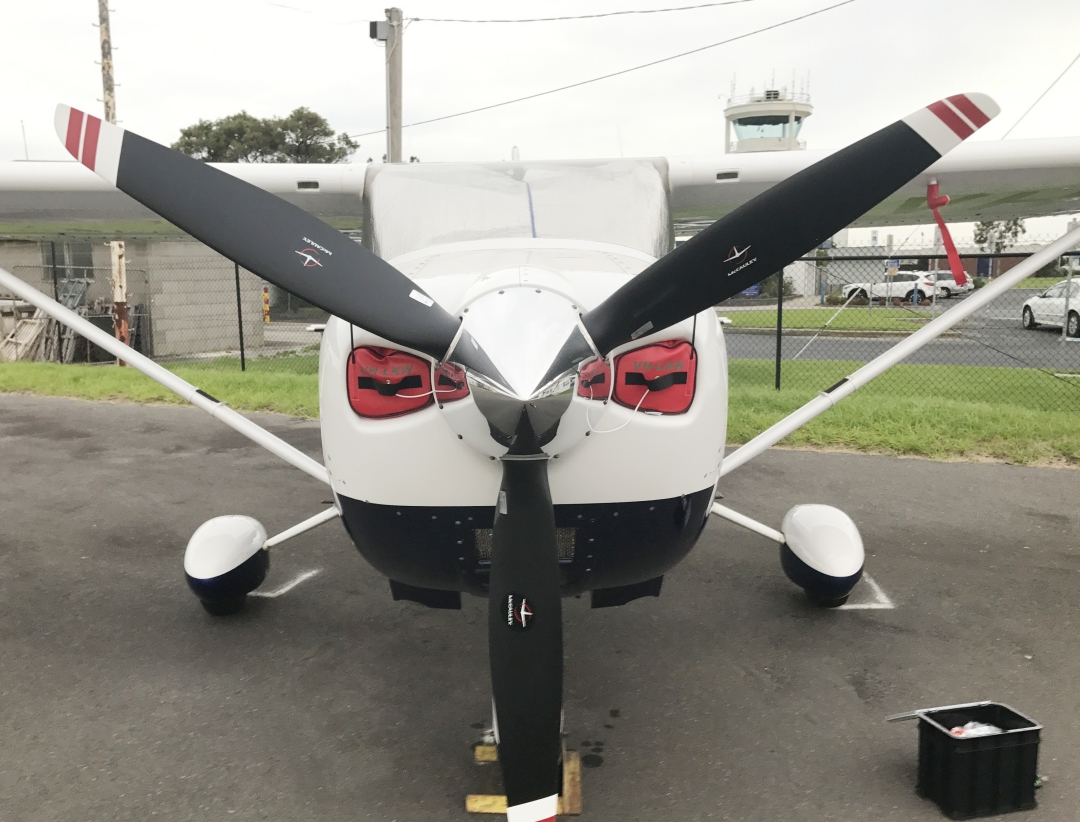 "LOVE the covers for my (new to me) Cessna 182. I must admit, IÕm always a little leery of any Òcustom fitÓ product. Yours was great!! Thanks again for a great product."
-DQ, Walpole, MA USA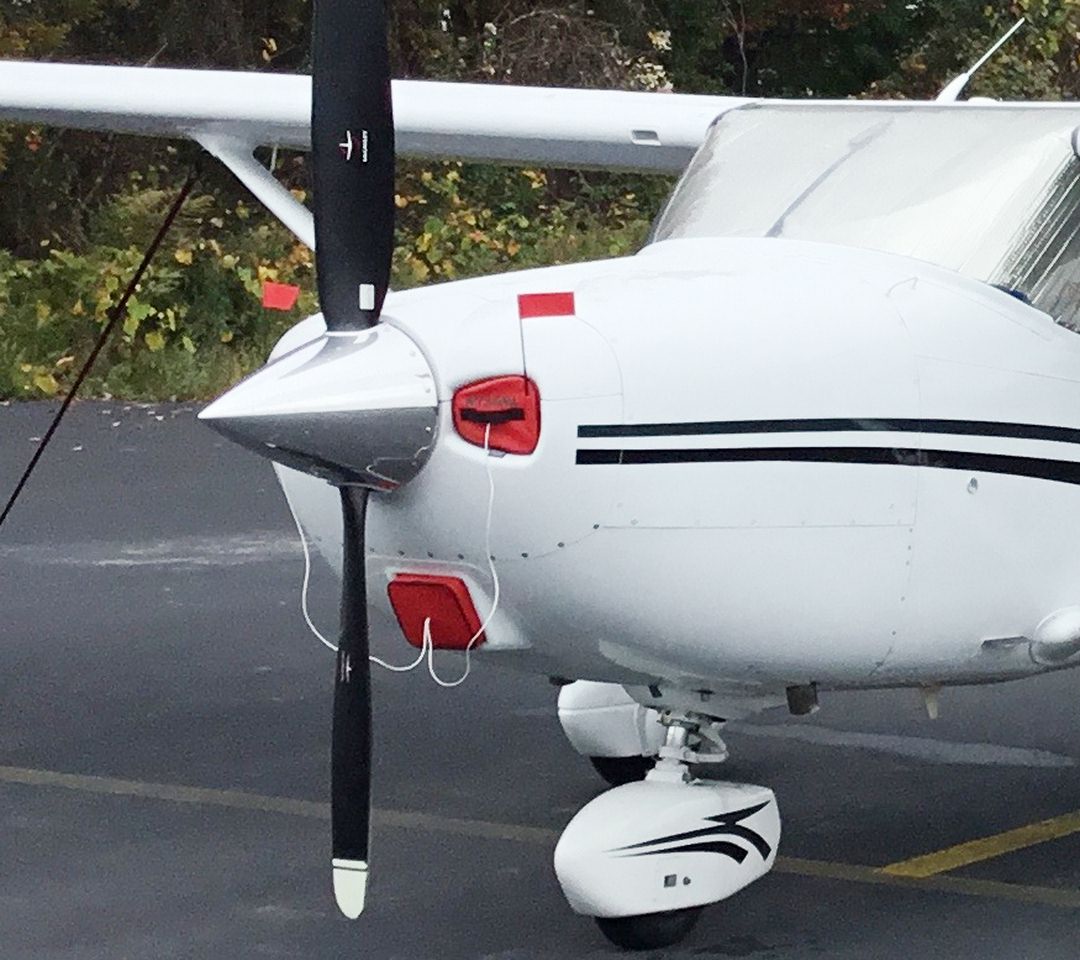 "I received my engine cover and it matches my plane perfectly. My flying adventures have taken a new turn, as most of my flying will be at much higher elevations.One thing I noticed when I opened my cover is that it would make a great wind break for off field landings. I have flown a lot with CAP in search and rescue operations. One thing that is important for survival is shelter and visibility from the Air. My engine cover achieves both. It is a great addition to my survival kit. It will be a permanent part of my baggage area."
-VH, Mammoth Lakes, CA USA
"Thanks for the C-182T cockpit cover. It works well as advertised. I tried it for the first time last night and it worked beautifully. Well-constructed. It is a little tight in putting on, but does fit well once everything is put together."
-JL, Darby, MT USA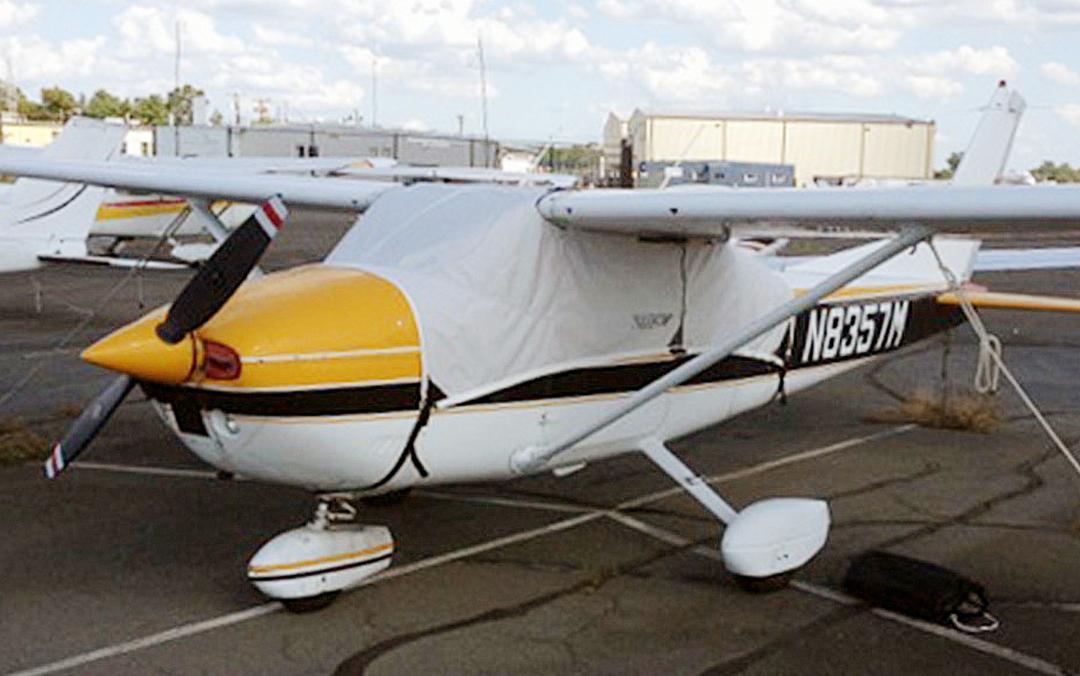 "Love it. Looks and works great.-Thank you"
-VH, Mammoth Lakes, CA USA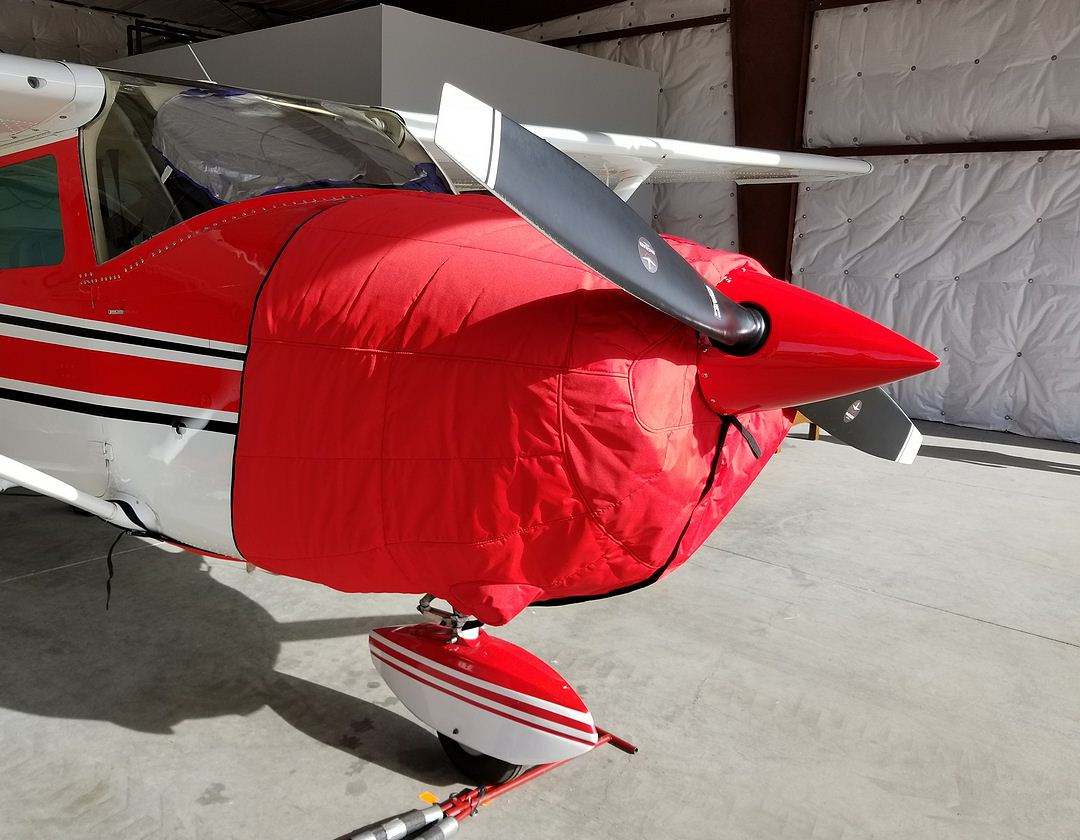 "Got the cover today mate and it looks great.Very happy with the quality product and appreciate your helpful service."
-PG, Rocklea, QLD AUSTRALIA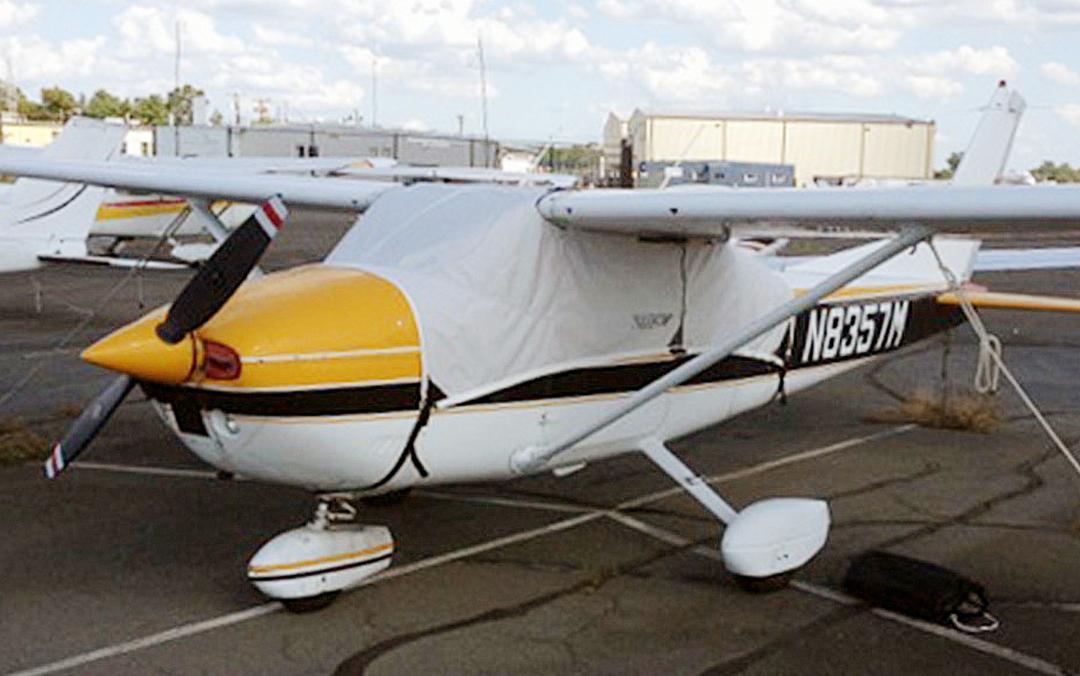 "The new Bruce Cover is the best thing I have purchased for my Cessna 182. The cover keeps sunlight out and leaves the inside cabin much cooler in warm weather. The construction of the cover is top notch. Quality is the one word that describes the new cover. I plan to purchase additional covers from Bruce in the near future."
-WW, Madison, MS USA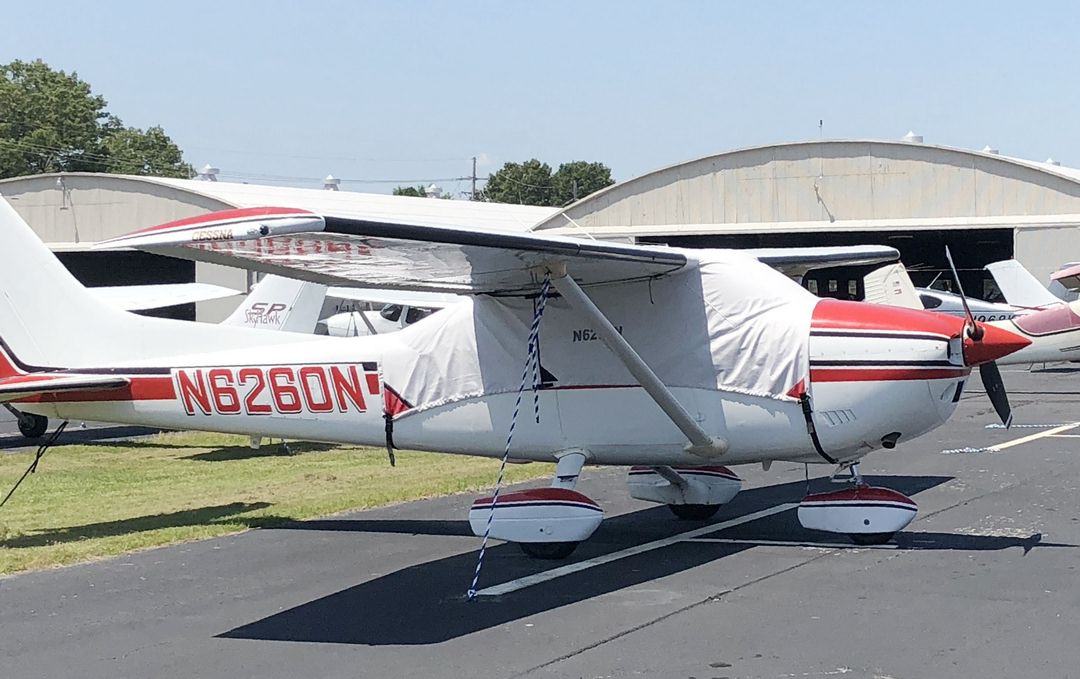 "Best cover ever! Thank you for your truly effort."
-EB, Dietlikon, SWITZERLAND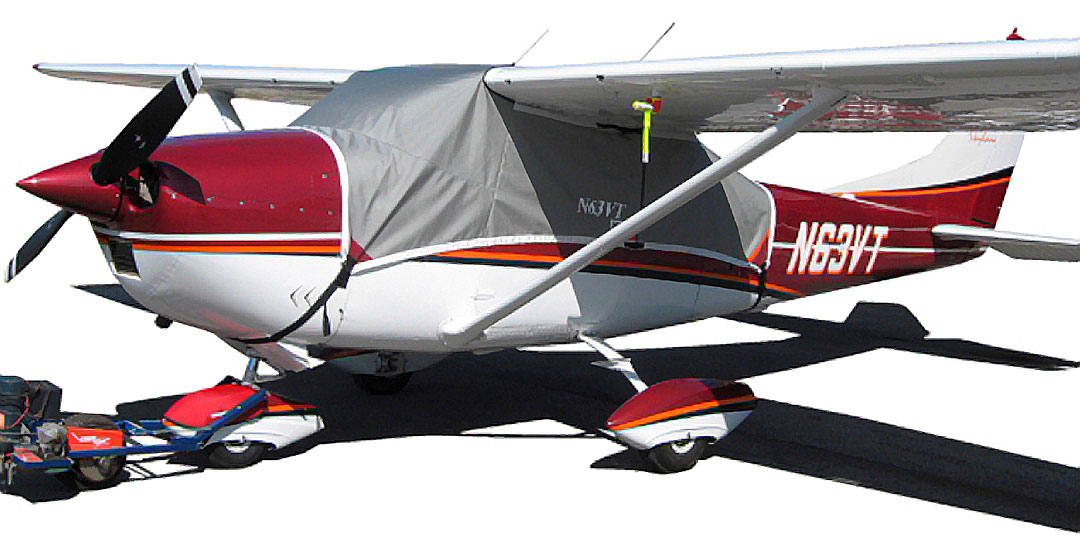 "They were as I expected, very professional."
-MK, Southfield, MI USA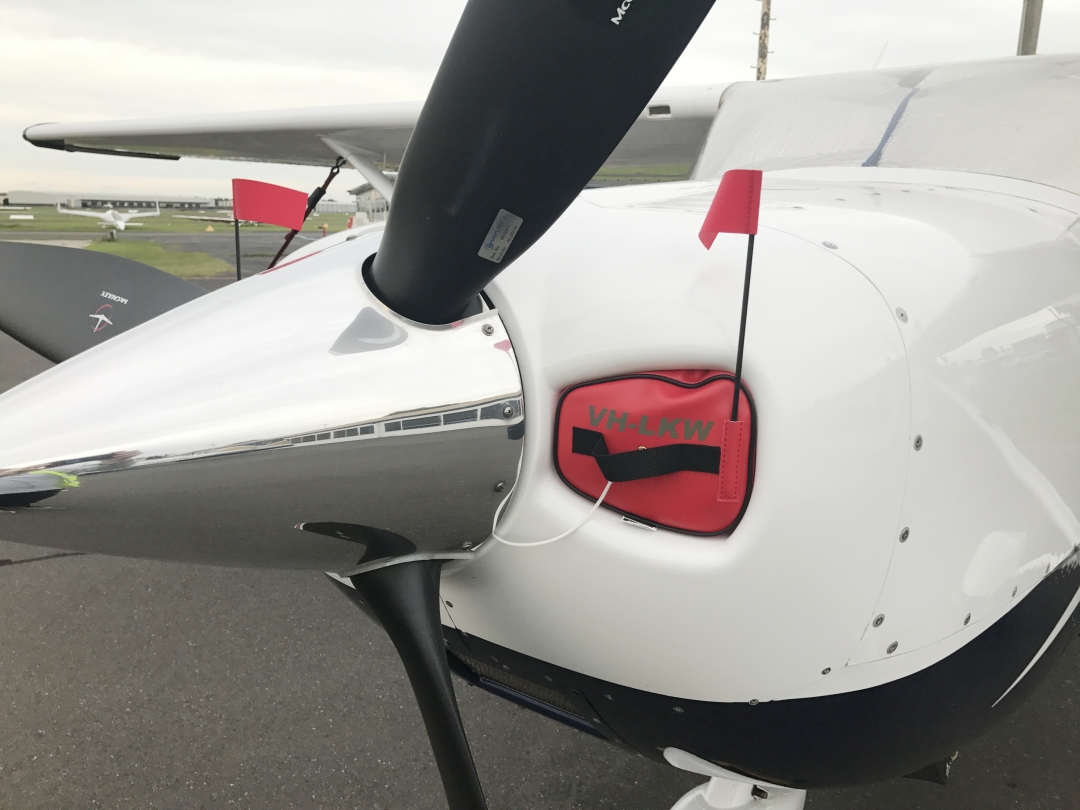 "Hi BCC!The cover is working great and fits great! "
-TF, Seattle, WA USA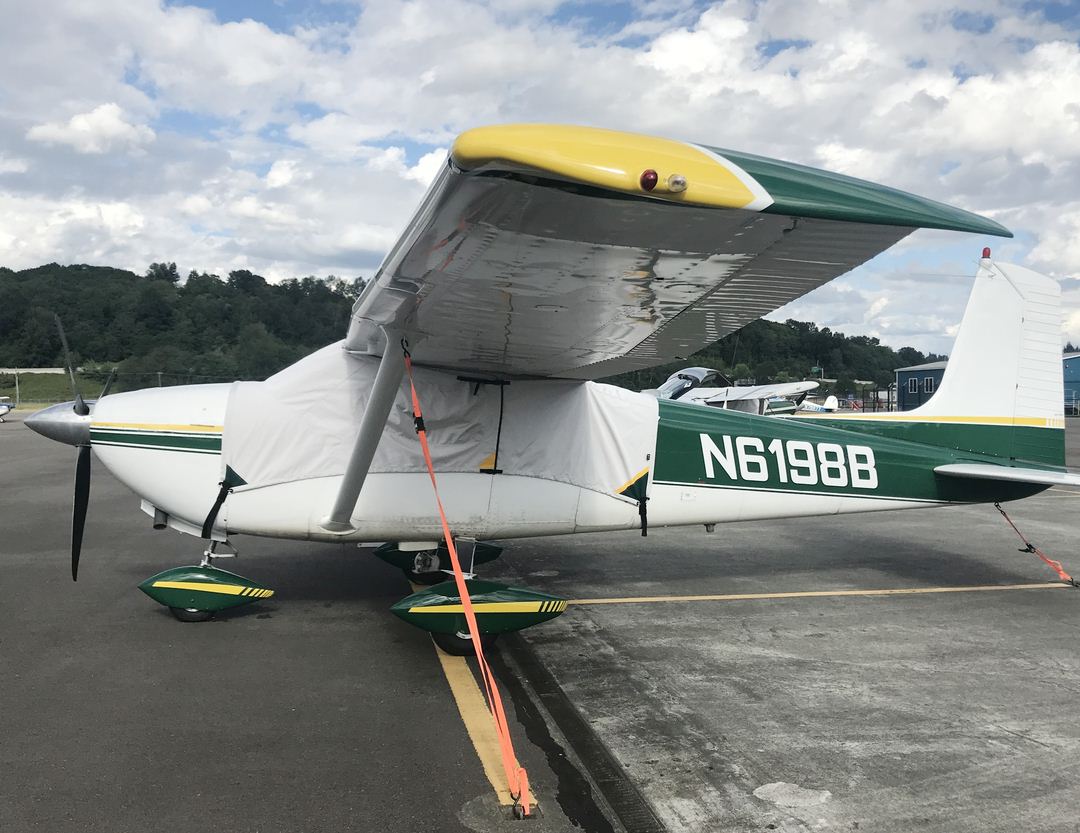 "Thank you for sending along my new cover. It fits perfectly and quality and workmanship are excellent. Your products are second to none. Thanks again."
-WT, Boston, MA USA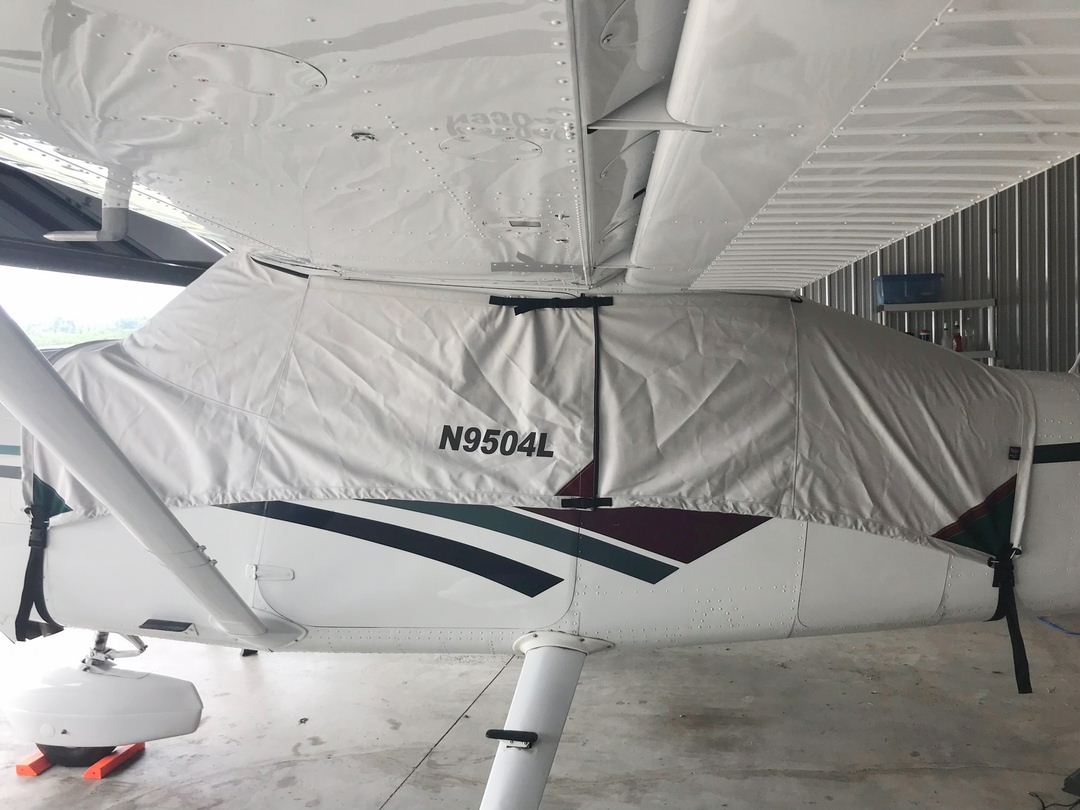 "Cover arrived and it fits quite nicely!"
-KK, Fairbanks, AK USA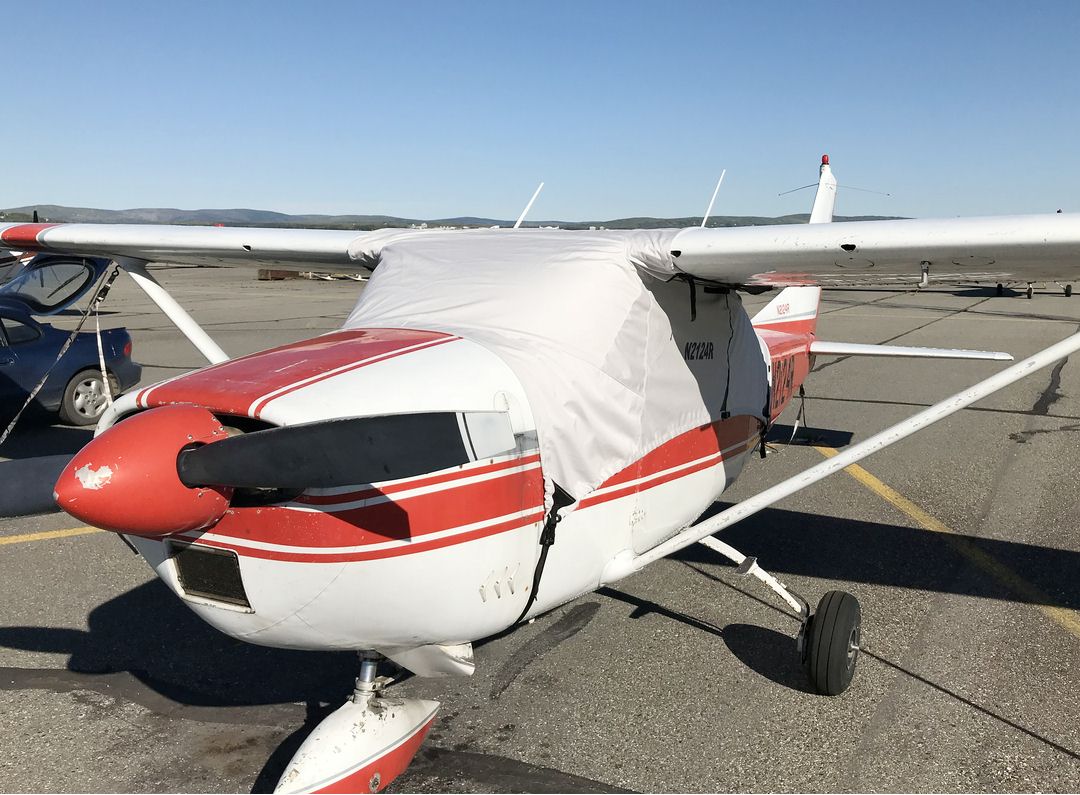 "Just ordered and received my 2nd Bruce's Custom Cover for my Cirrus SR22. I added an additional access panel in the front for my Reiff Heaters connection as well as my battery charger. Cover was delivered ON-TIME and well crafted except for the fact that the GPU connection access panel was missing. After numerous apologies, Bruce's made it right. They offered to take the custom cover back in the Spring and cut the hole for the access panel. One can't ask for better service than that! Well worth the money. My engine registered 135 degrees on the infra-red gun when I pulled the insulated cover off last weekend. Thanks Bruce's!Regards, a loyal customer"
-DQ, Walpole, MA USA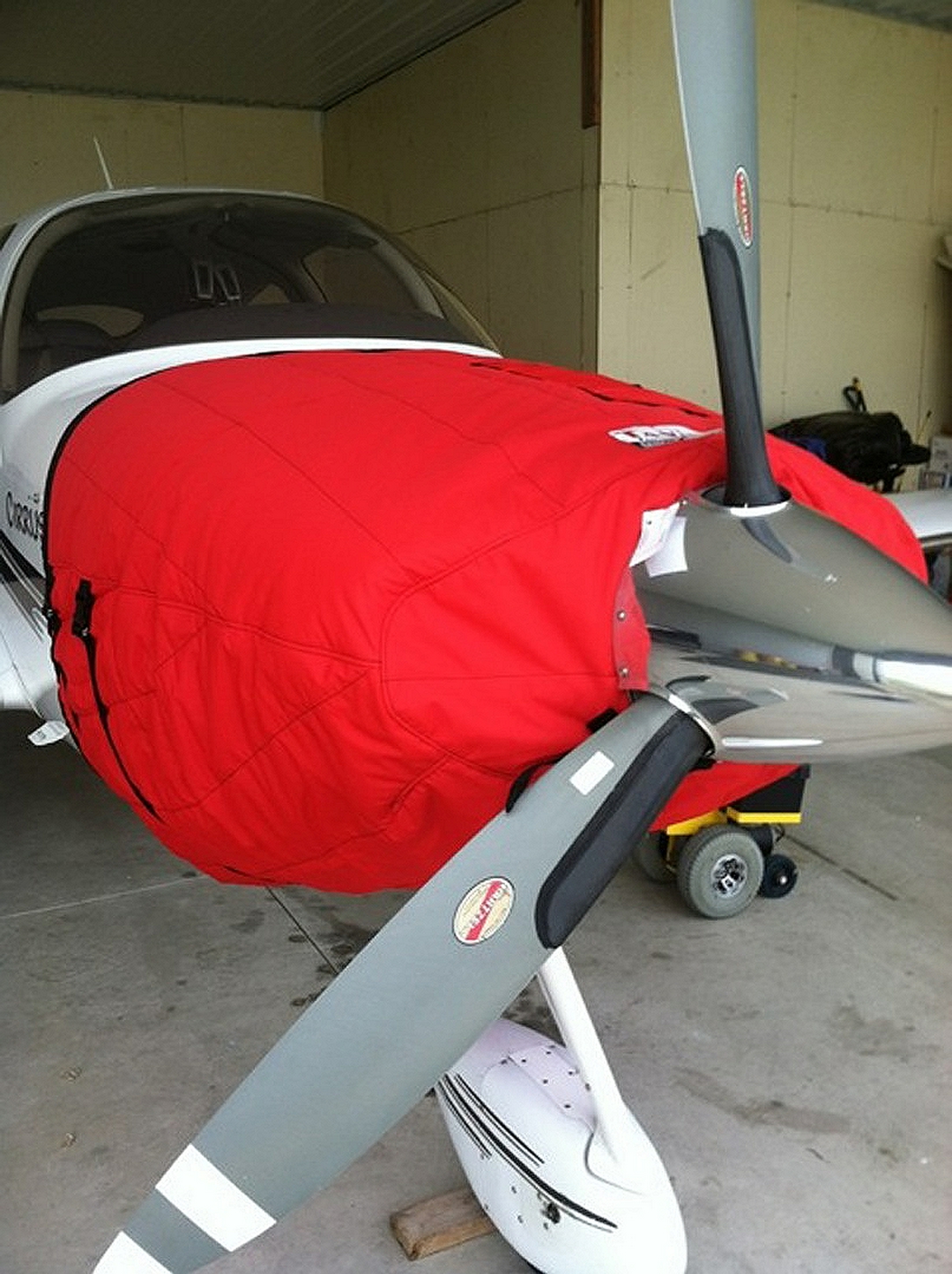 "I am very happy with both the plugs and the cover. I was really happy that the cover extends onto the wing far enough the cover the front air vents. With the dust storms we get in AZ, that will help a lot. The cowl flaps plugs are snug and exactly what was needed. They will be used regularly"
-JH, Goodyear, AZ USA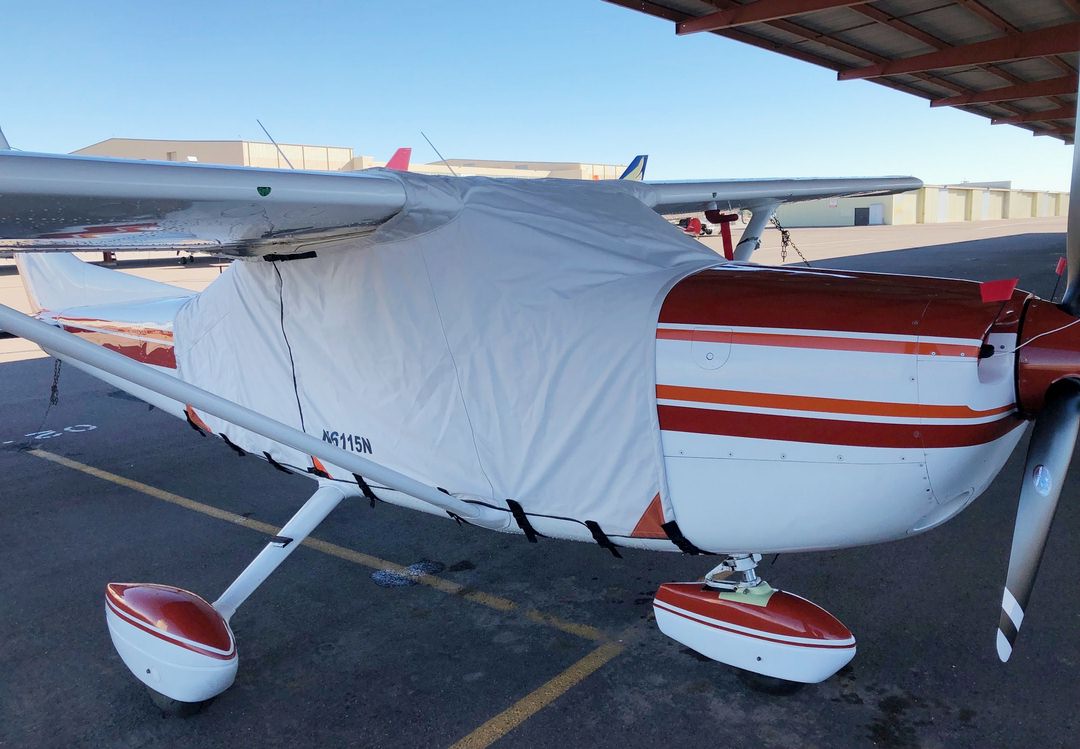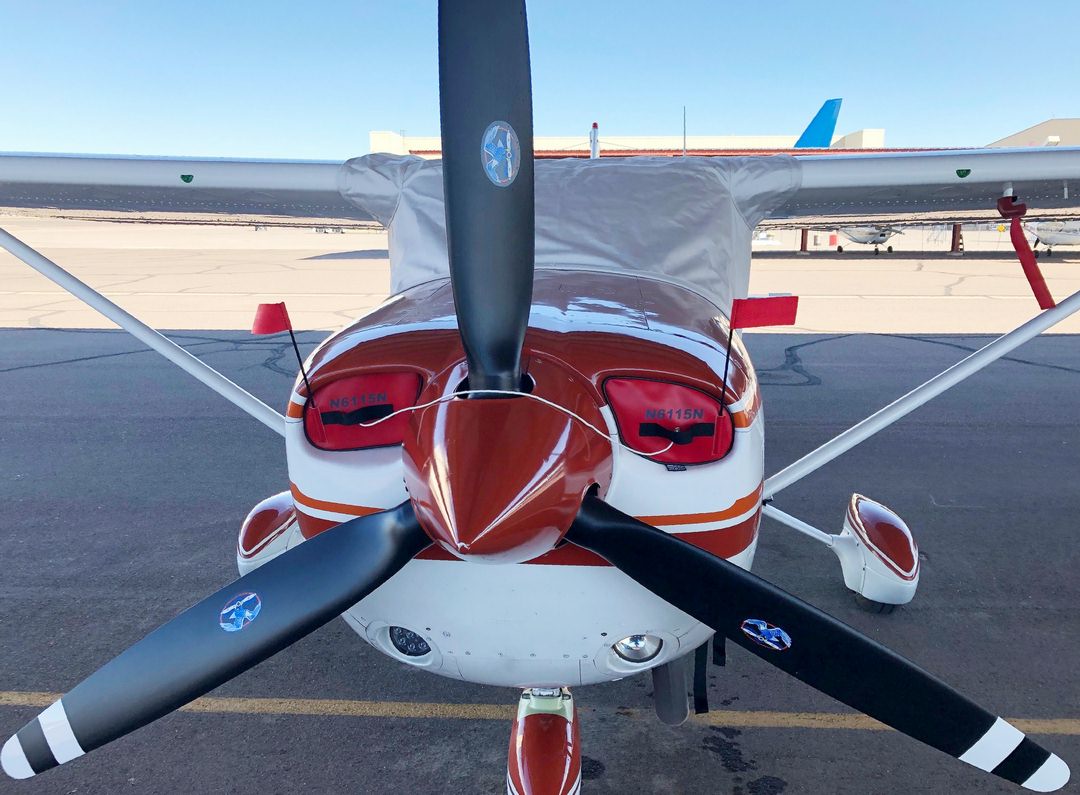 "Looks great!"
-DK, Boise, ID USA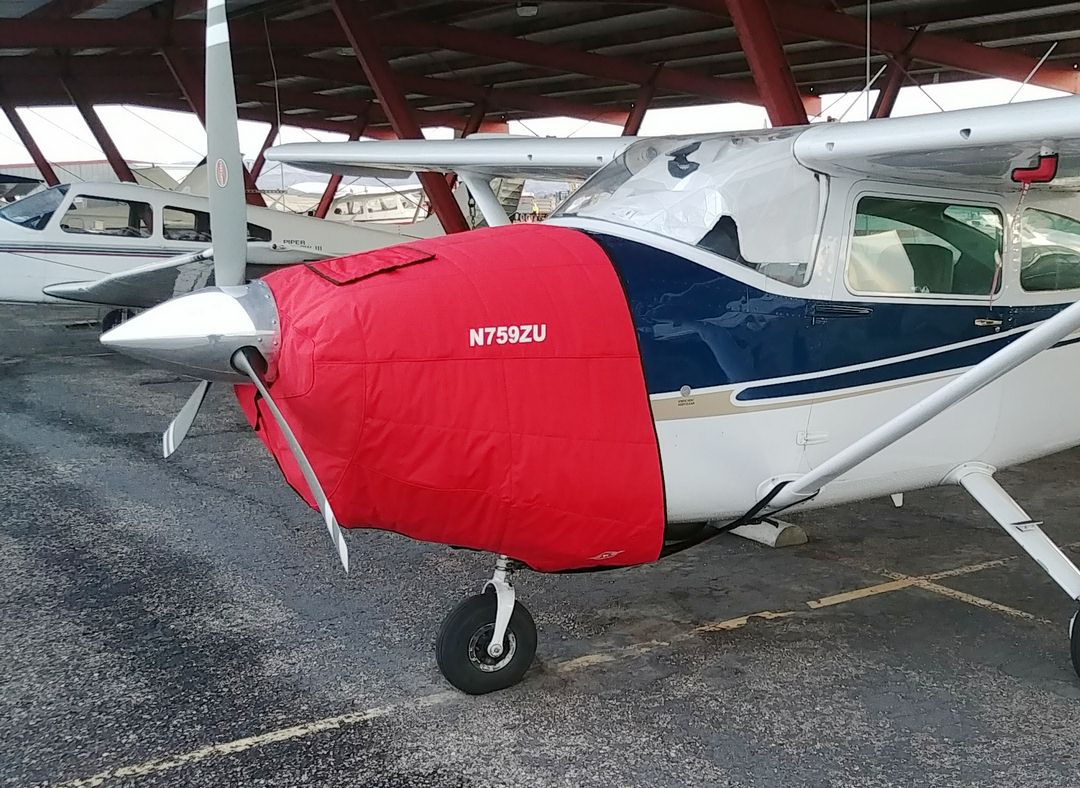 "SUCCESS!"
-DB, Mill Valley, CA USA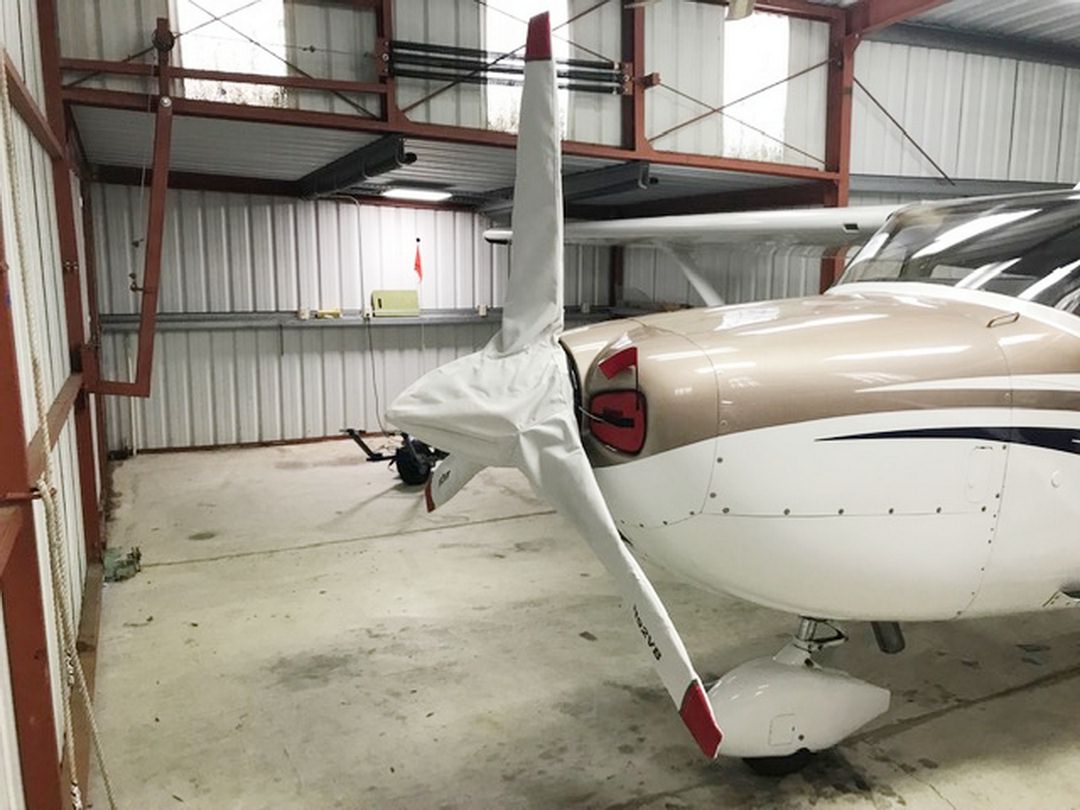 "Hi,I love it! It is easy to put on and looks great on my Cessna! Thank you!"
-PP, Grass Valley, CA USA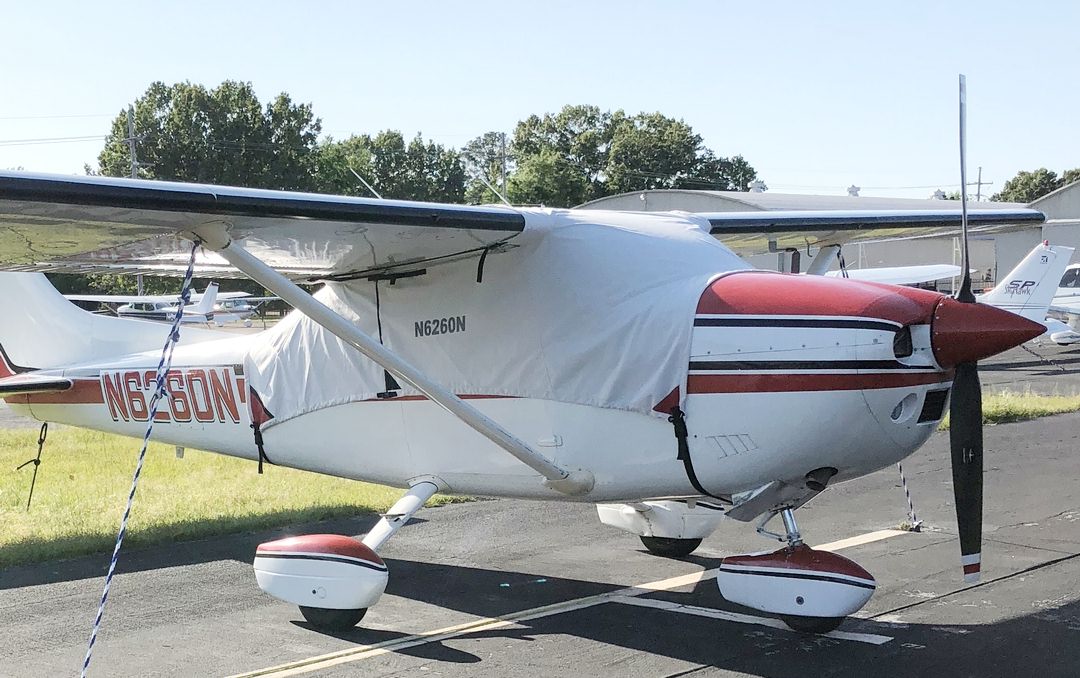 "Thank you for my great cover, IÕm very happy with it. It fits great, and you were able to expedite getting it made for me. Thank you, I am very happy with my cover and your company!"
-BS, Knoxville, TN USA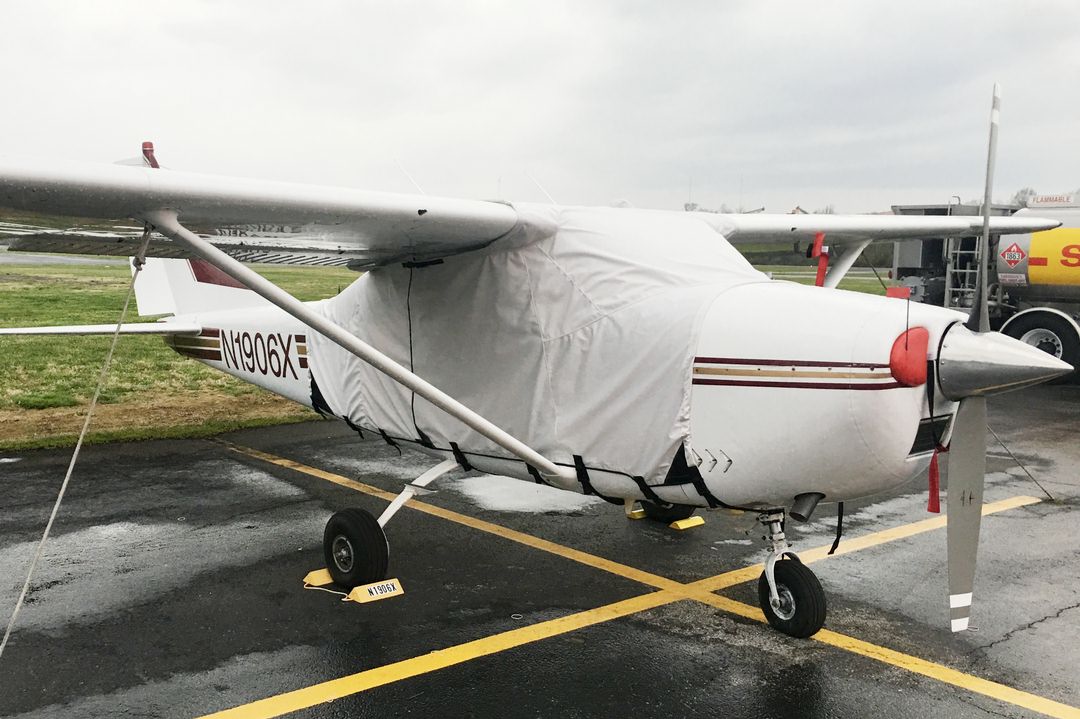 "I am very happy with my cowling cover! The plane looks amazing!"
-EM, Mason, OH USA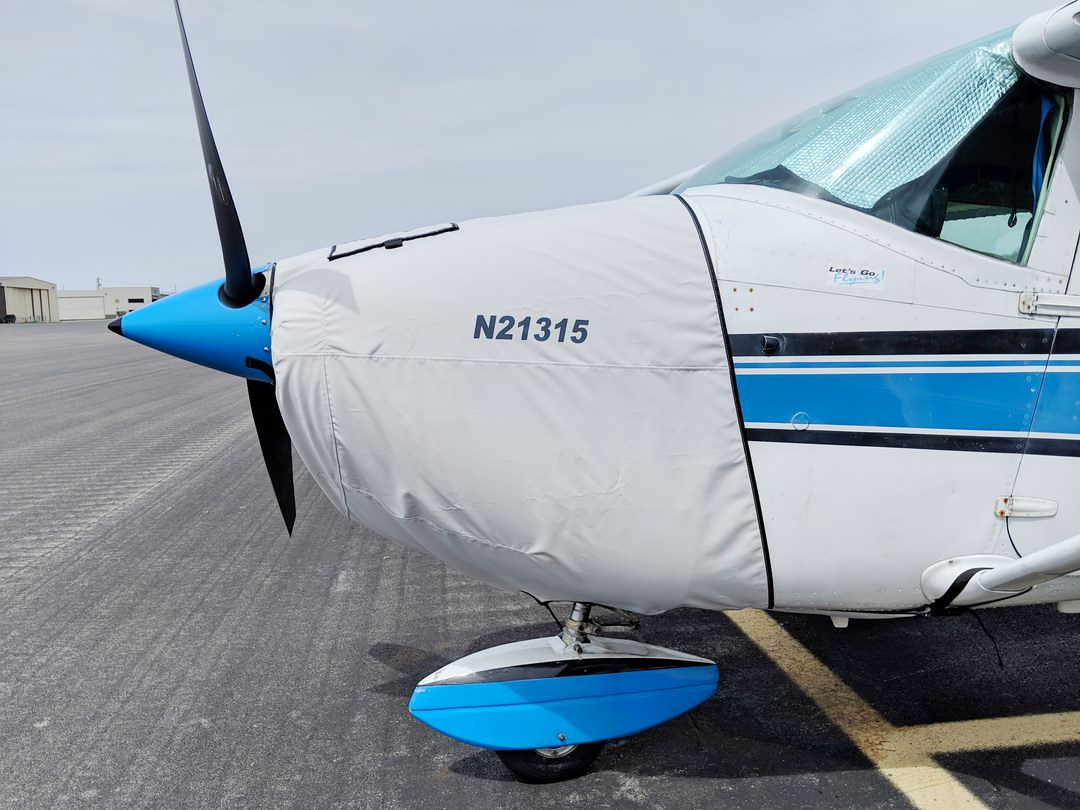 "My new cover is EXCELLENT! As with all of your products, the materials, workmanship and fit are of the highest quality. Sincere thanks for your support"
-BG, Airdrie, AB CANADA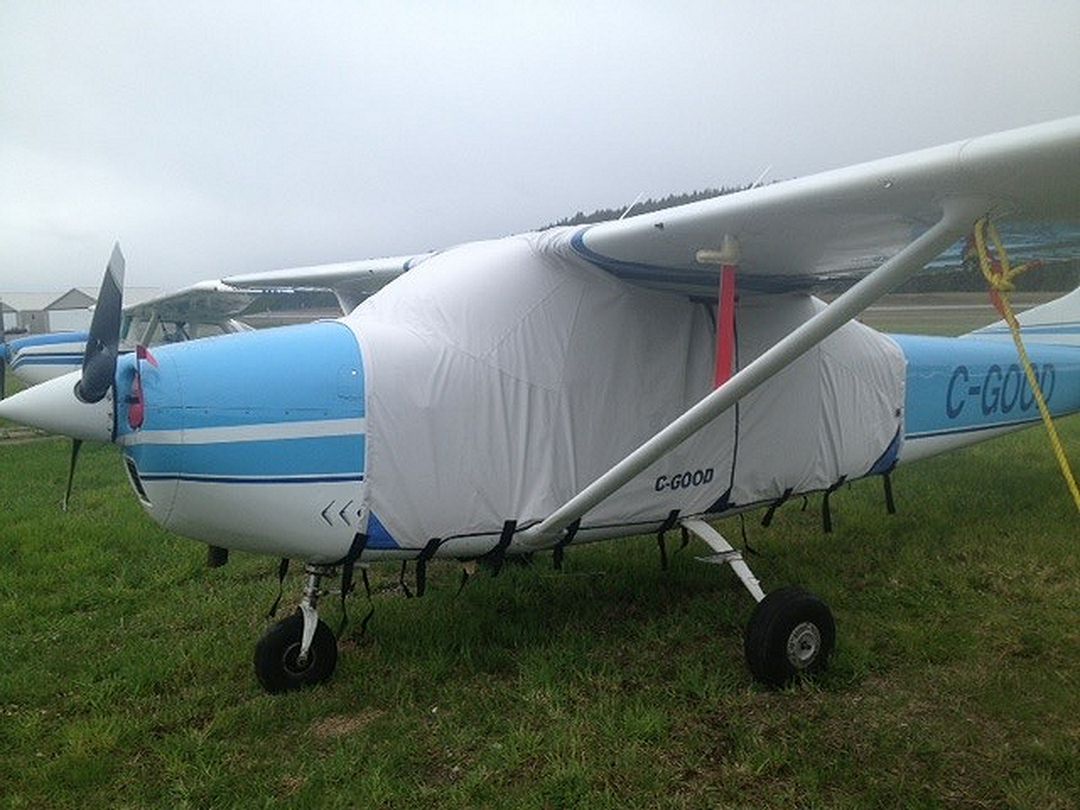 "Fits perfect. Thanks!"
-MC, Salt Lake City, UT USA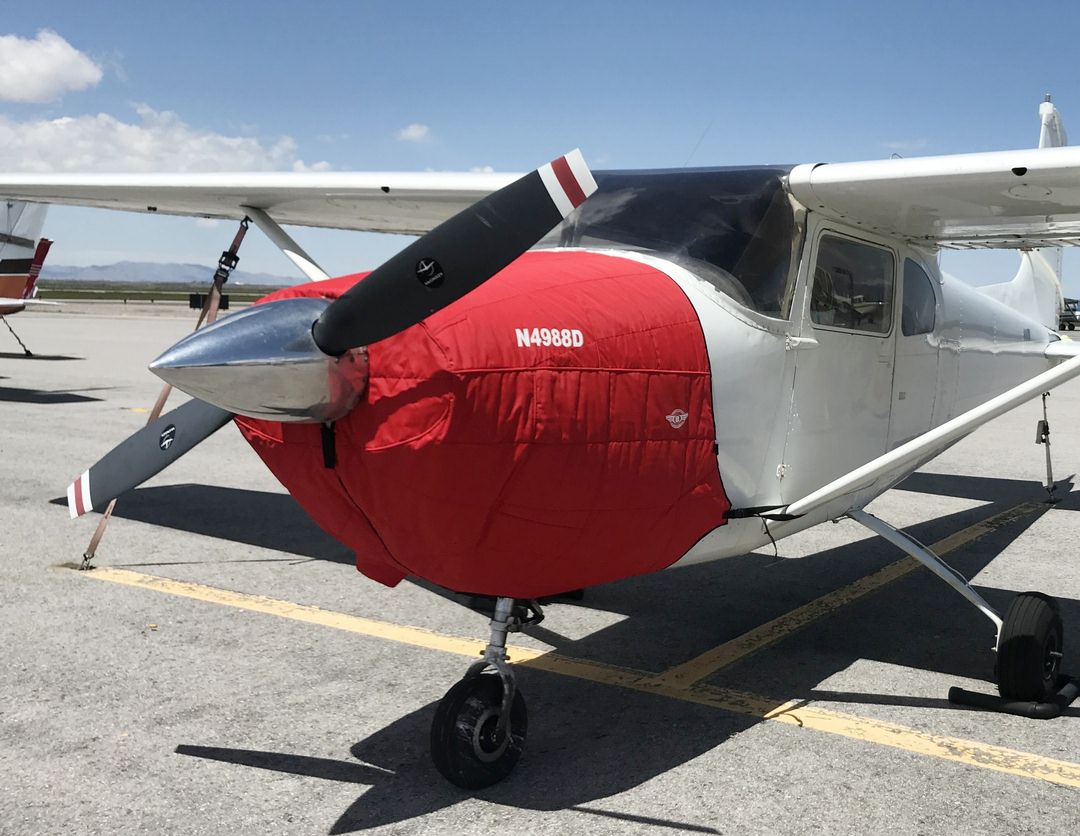 "First time to install today! Worked fabulous!"
-TT, Lafayette, IN USA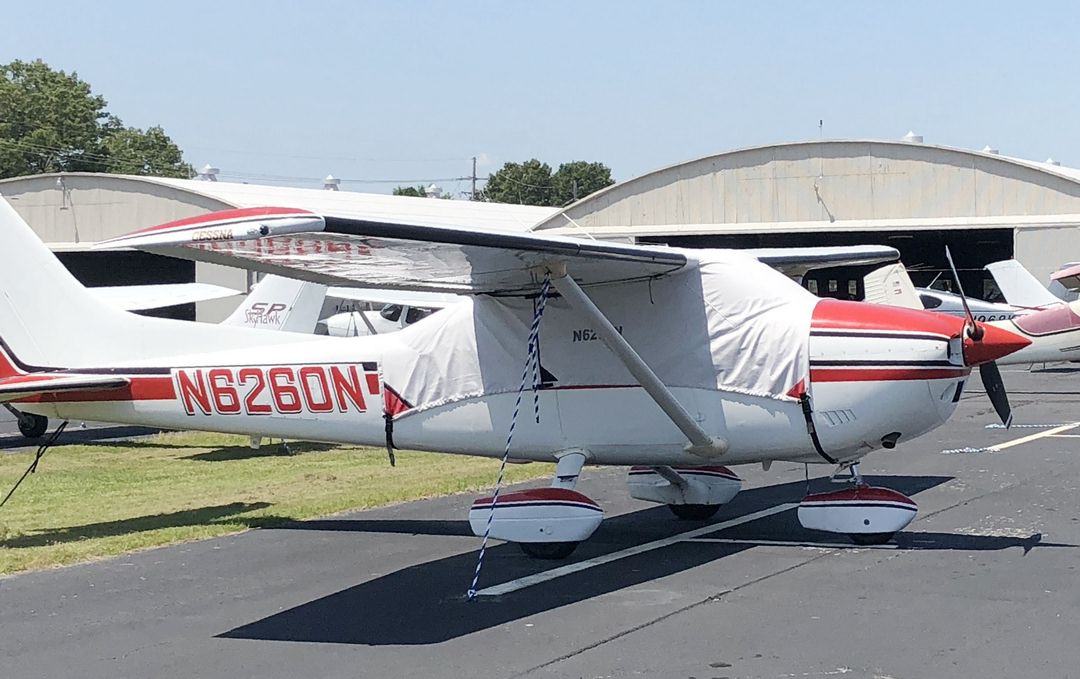 "Great fit - looks fantastic. Very pleased with cowl plug fabrication.You can see the smile on her face."
-JR, Indian Trail, NC USA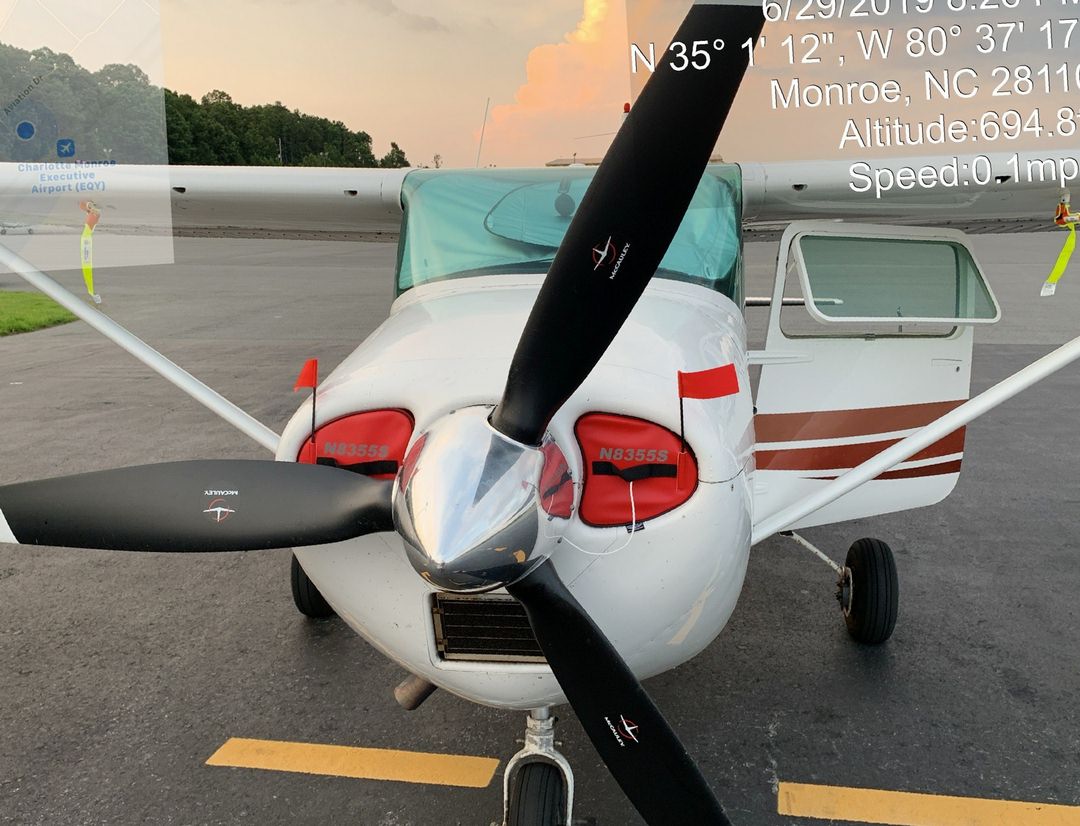 "This cover is like a work of art!"
-KM, Frazier Park, CA USA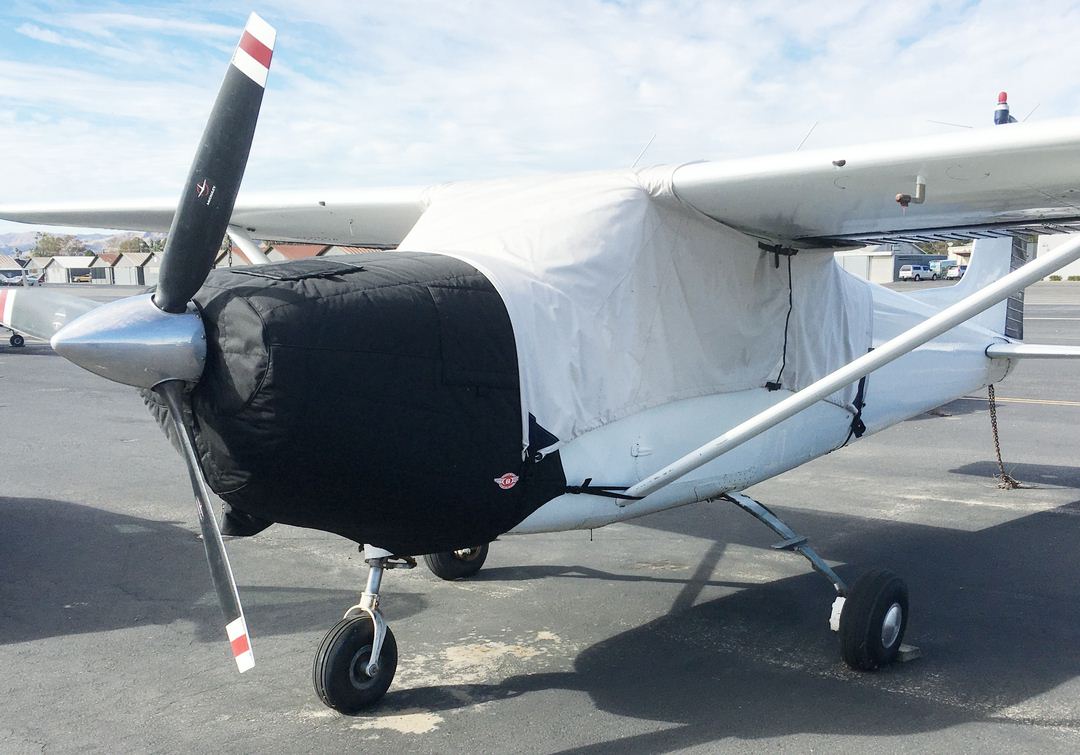 "Well pleased"
-JA, Germanton, NC USA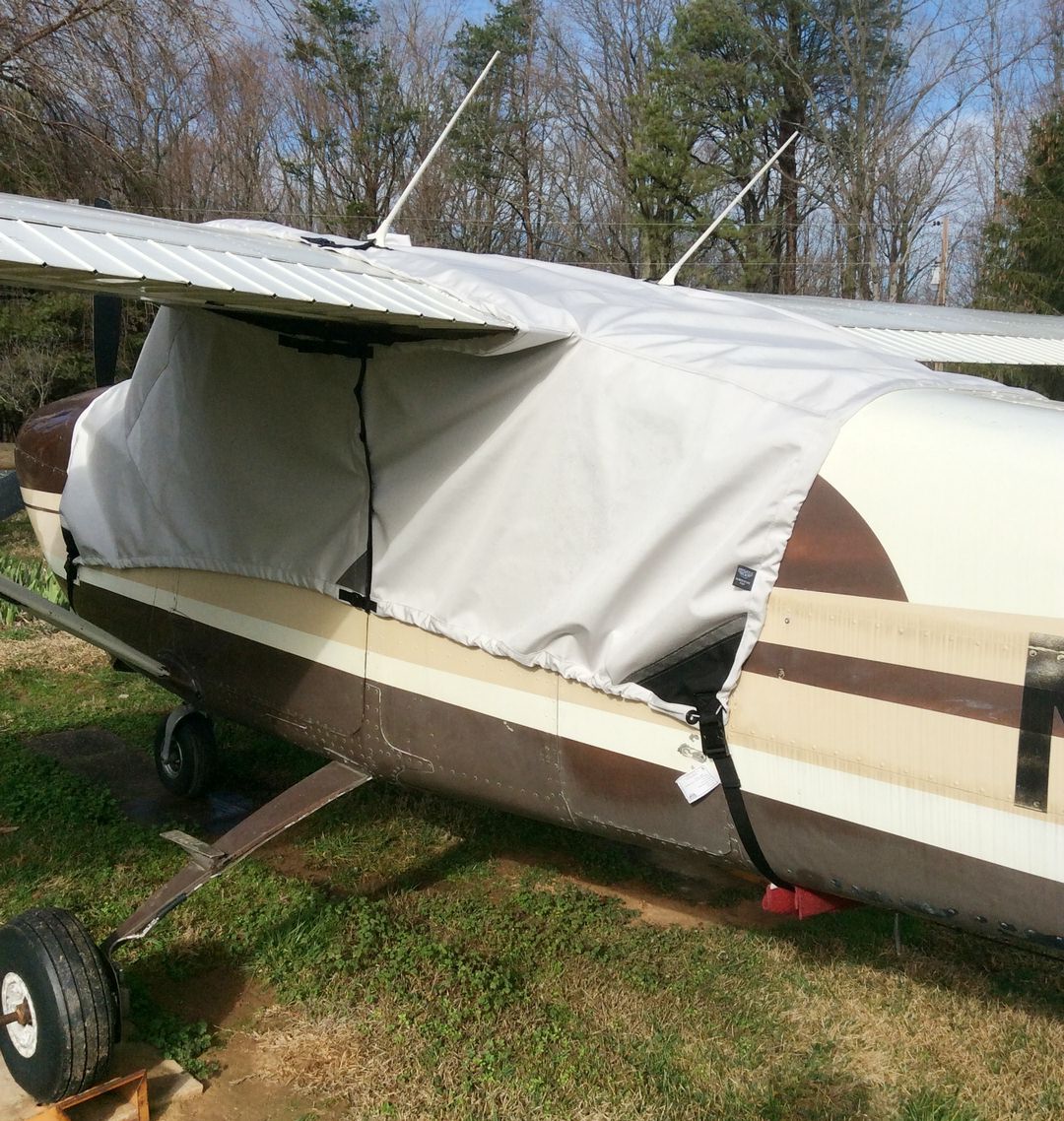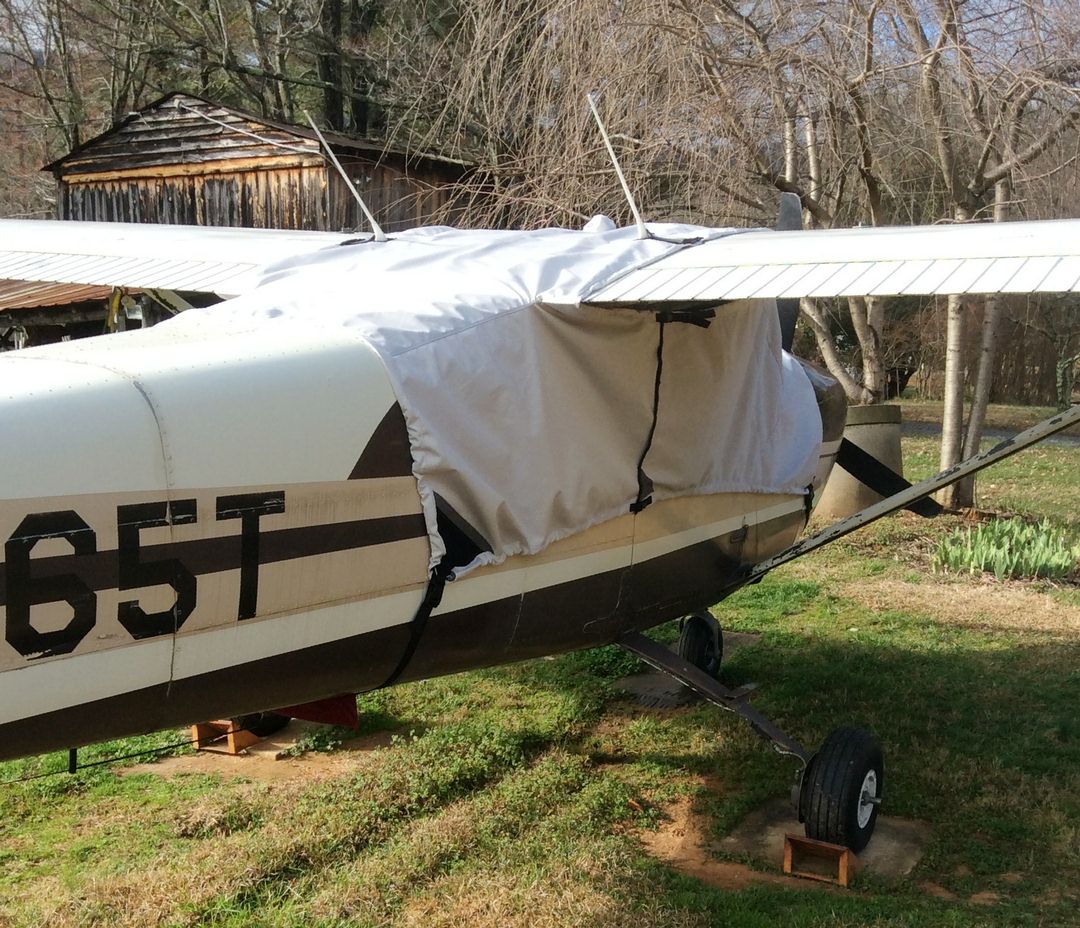 "Looks great!Thanks for your help."
-SP, Wayne, OH USA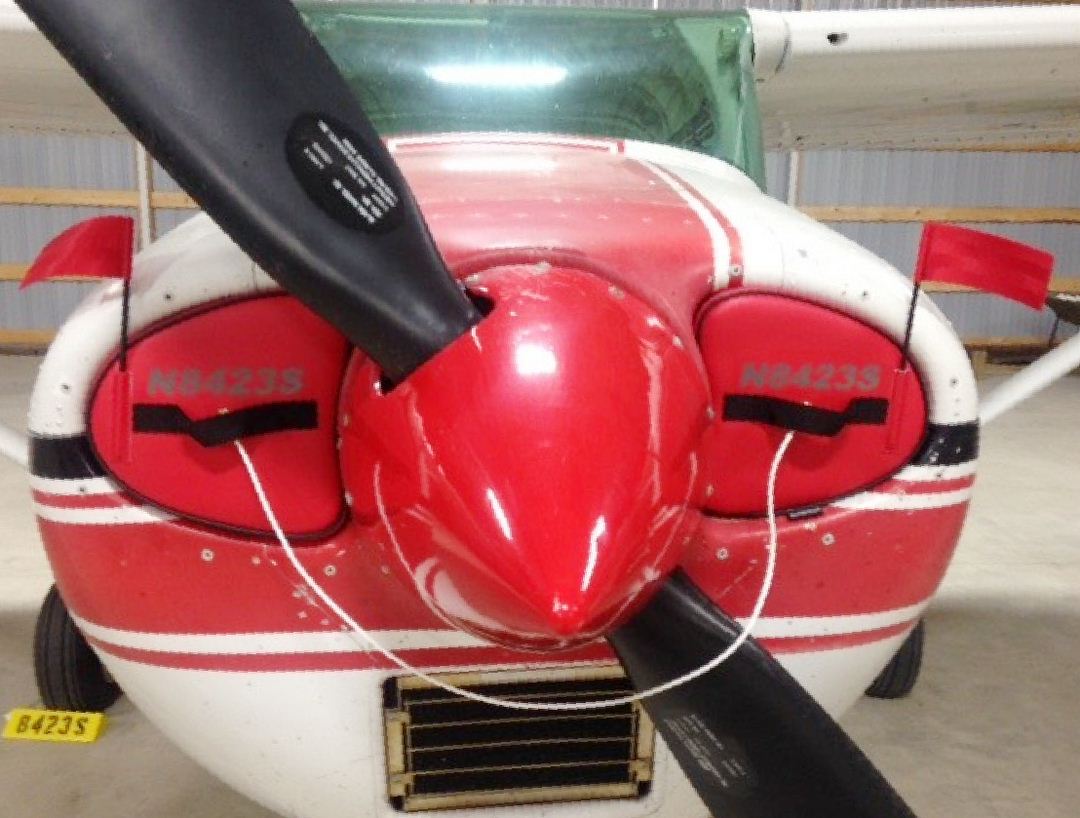 "Looks great thanks so much"
-TR, Riverside, CA USA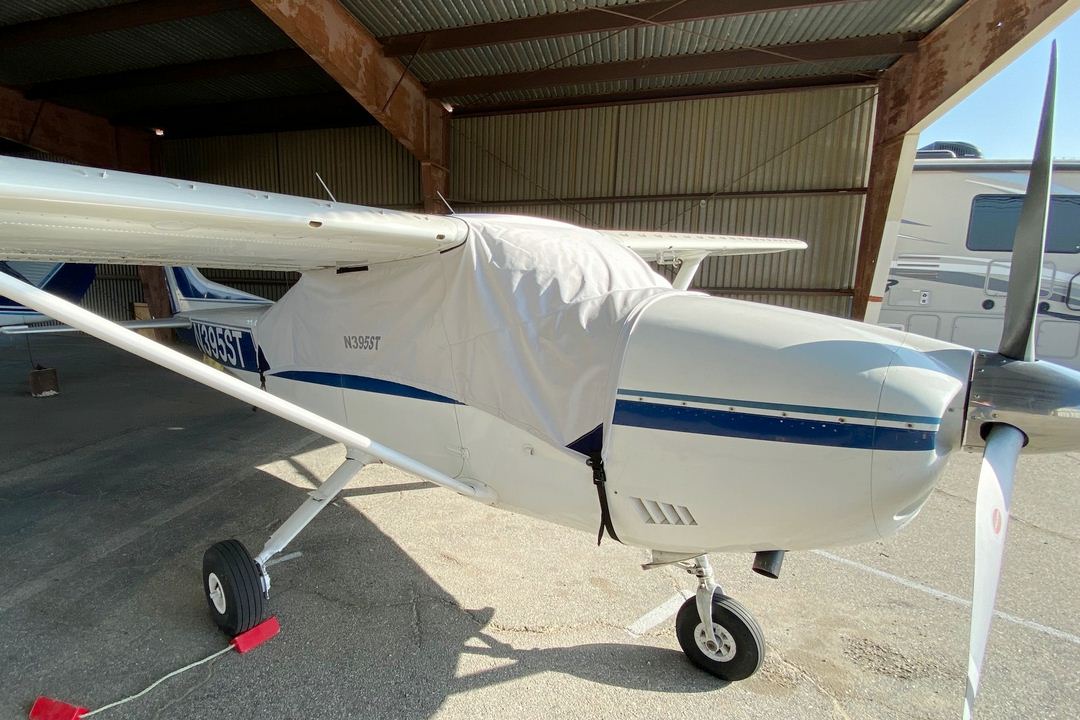 "I am extremely satisfied with our recently purchased cover. The quality of the material and fit are better than expected. The functionality and accessibility of the closures is superb. Thanks! "
-RB, Chandler, OK USA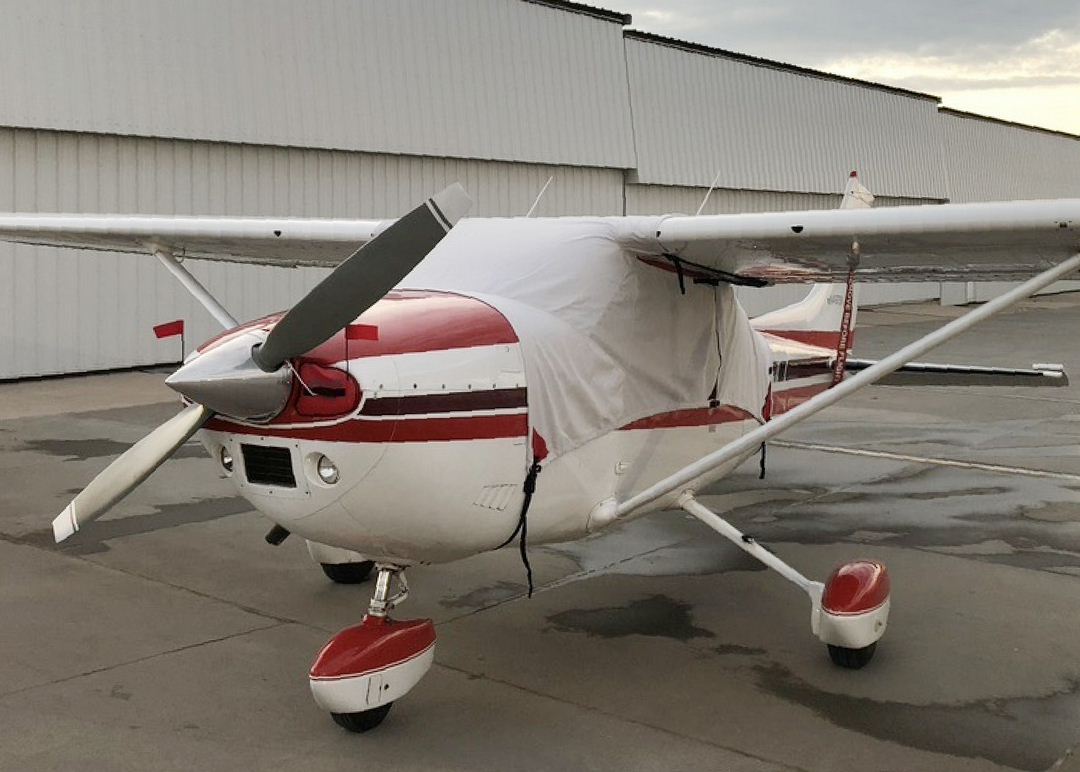 "The cover is awesome!! Thank you and your team for a great job."
-WB, Seminole, FL USA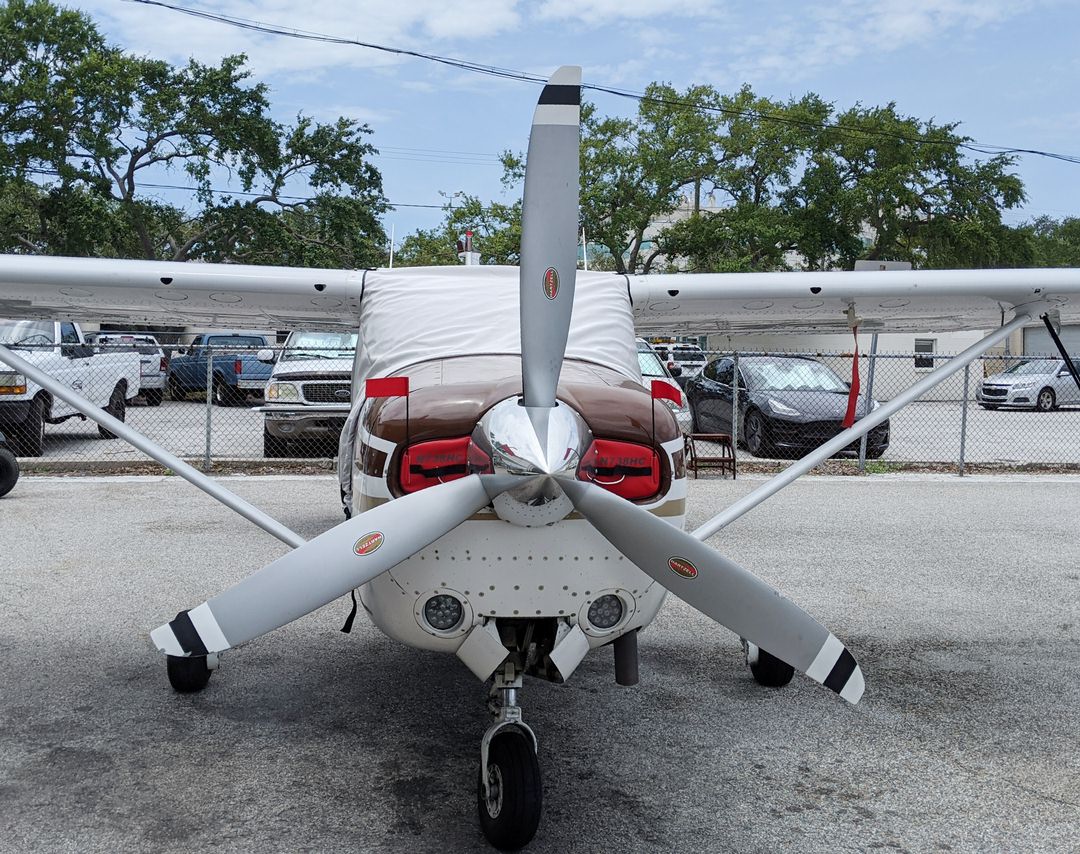 "The covers are awesome! They are so quick and easy to put up and they fit so snug and keep the inside of the plane cool and protected. Best purchase ever! "
-KH, Lubbock, TX USA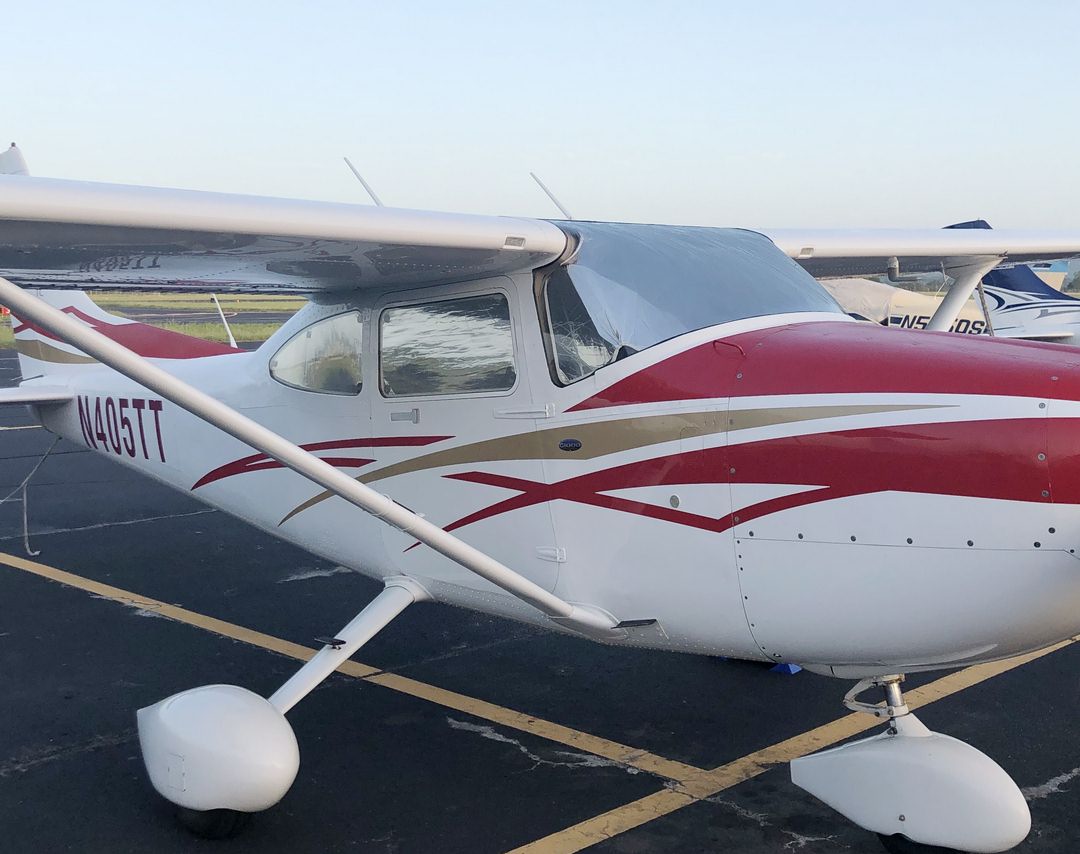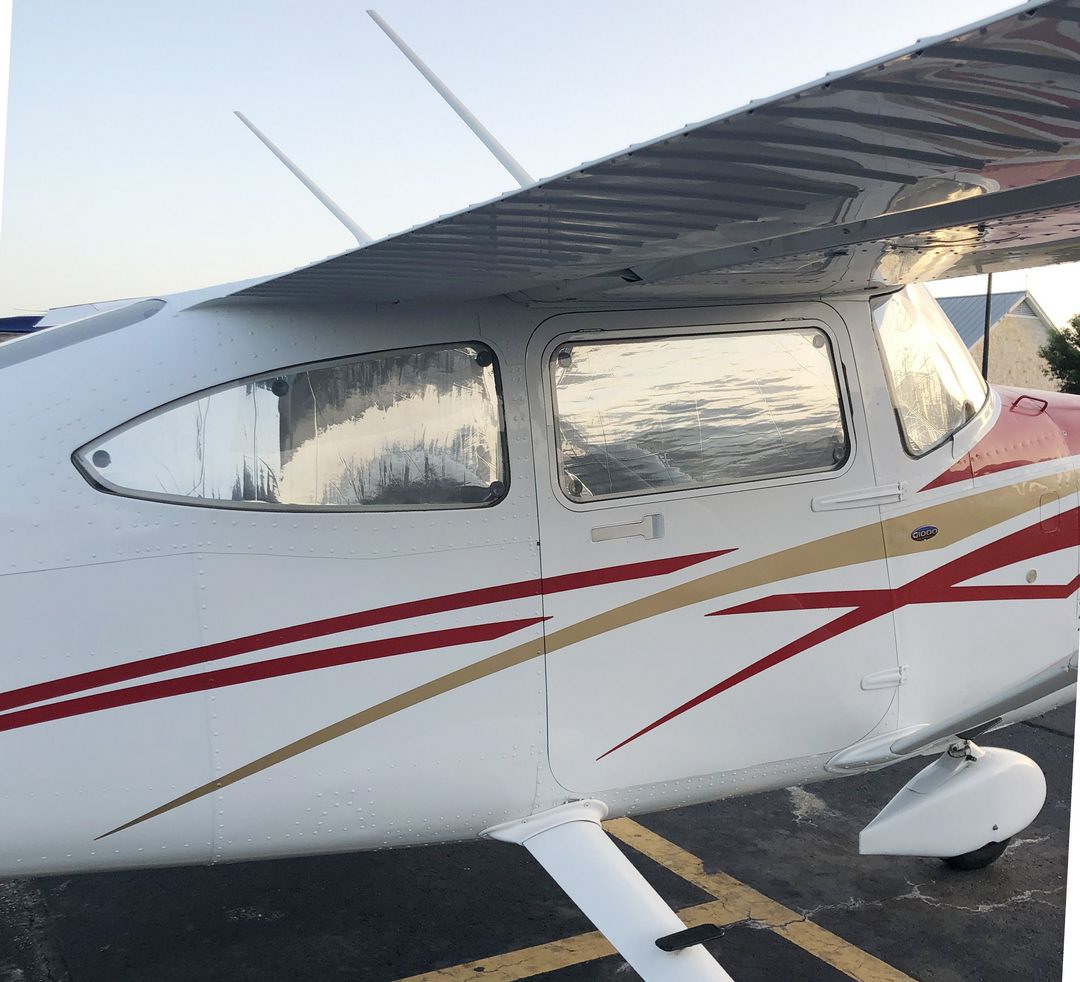 "I recently had a new cover made for my 182L Skylane. The customer support from Peggi was OUTSTANDING ! She was helpful, supportive & answered all questions. My cover, a over the top cover fits like a glove. My only suggestion to you would be to create / include some form of instructions of laying it on / fitting it. The 1st time took a bit of figuring out as to front / back. It was a quick learn curve tho. I also marked mine, "Pilot Side" Front / Rear, etc to help lay it on a bit quicker.As I mentioned, fit is superb, as is the protection that it give from he heavy rains we get here in S. Florida.Thanks again"
-GF, Ft Lauderdale, FL USA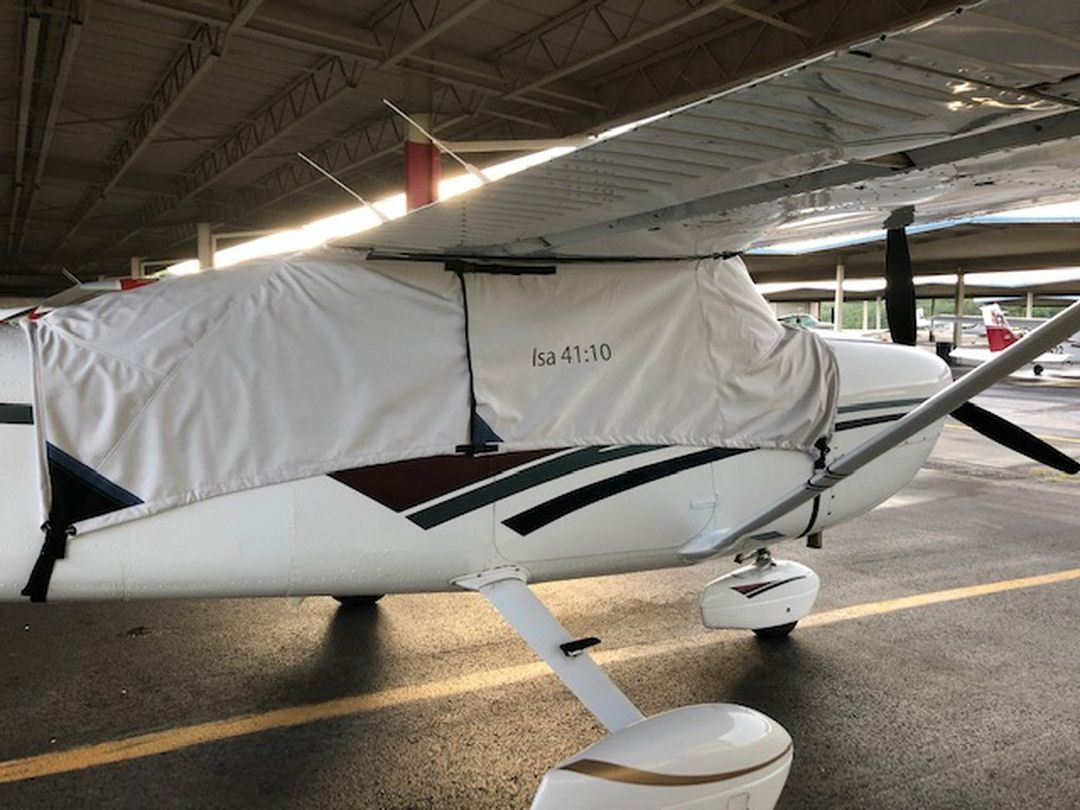 "Just wanted to show you the finished product. IÕm happy with it and so is my CFI. Thanks again for your assistance!"
-AB, Knoxville, TN USA