Bruce's Custom Covers & Aircraft Covers Inc
Live Chat
Choose your country
Questions? We're open! Call now: toll-free at (800)777-6405 (U.S. and Canada) or (408)738-3959 -- Talk to one of our representatives:
Kevin, Pegi, Tayler, Javier or Ivan
The Original and World's Finest Aircraft Covers for Airplanes, Jets, Helicopters, Gliders and QEC Off-link Jet Engines
Cessna 172 & 175 (T-41, T-41A/C)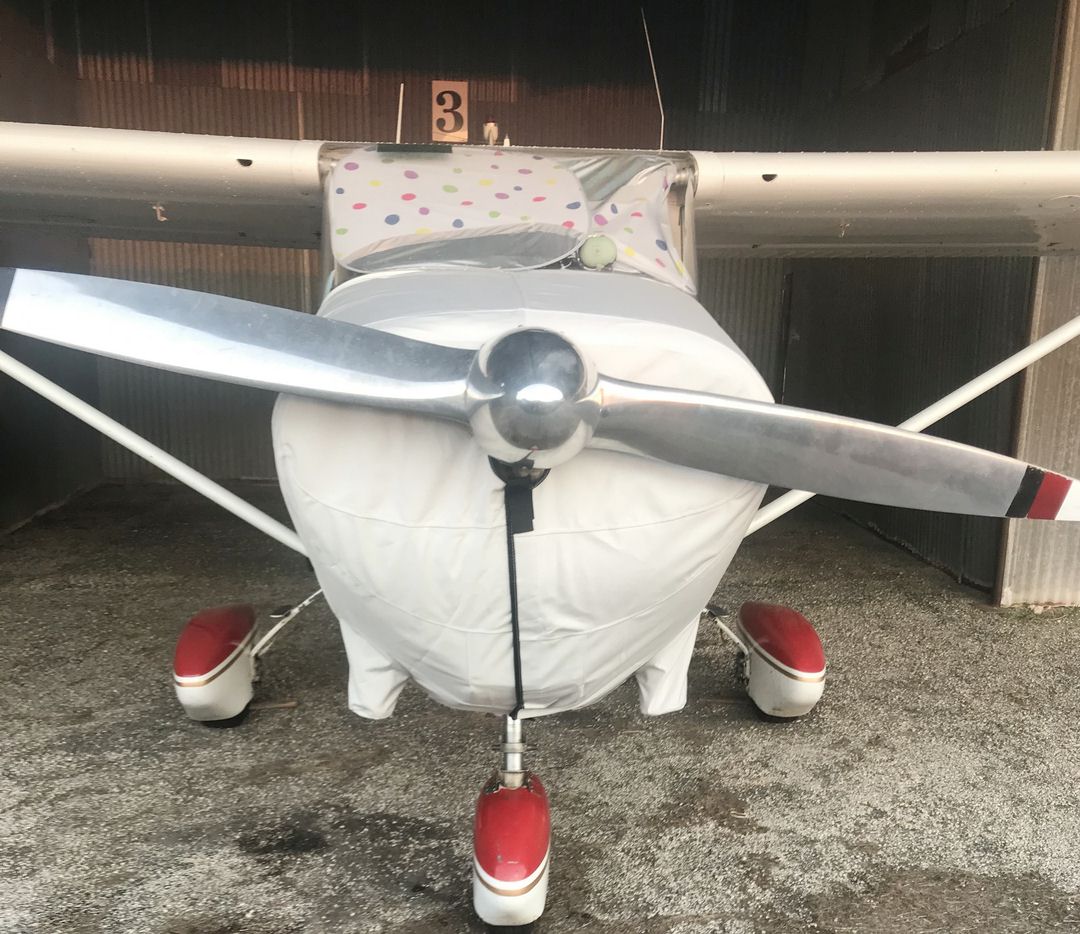 Available Now!
Cotton/Polyester Face Masks
• Locally made (by us!)
• High quality construction
• Attractive and stylish
• Fits your budget

&nbsp
&nbsp
&nbsp
&nbsp
&nbsp
&nbsp
&nbsp
&nbsp
&nbsp
&nbsp
&nbsp
&nbsp
As an essential business, Aircraft Covers, Inc. has remained open during the pandemic in order to service our government military contracts. We began making face masks for our employees as a precaution aid, and later for our families, friends and loved ones. Now we are excited to produce them for our customers because we have noticed they are in short supply at the national level.

Our face masks are made right here by our manufacturing team using the finest quality materials available. They feature an inner lining of 100% Organic Cotton, with an outer layer of Polyester or Poly/Cotton blend in black, gray or a variety of colors and prints as they are available. The ear loops are particularly comfortable, made of rolled Spandex rather than elastic webbing.

At these prices they are a great value, and we are proud to be able to provide them during this uncertain and challenging period.

Details
U.S. made

This mask is not FDA-approved, not intended for medical use, and not proven to reduce the transmission of disease.

Machine washable

100% organic cotton inner lining, Poly/cotton outer shell.

The CDC recommends use of cotton or cloth face coverings in public to reduce community spread by asymtomatic persons....read more
Product

ID
Product name
Unit

Price
close= Bruce's Comments, Photos, Info & More.
= Product Photos, Etc.
= Items that have expedited delivery.
Quantity
Qty
Cart
what our customers are saying...
"Excellent cover, easy to install snaps and fits like a charm!"
-MB, Calgary, AB CANADA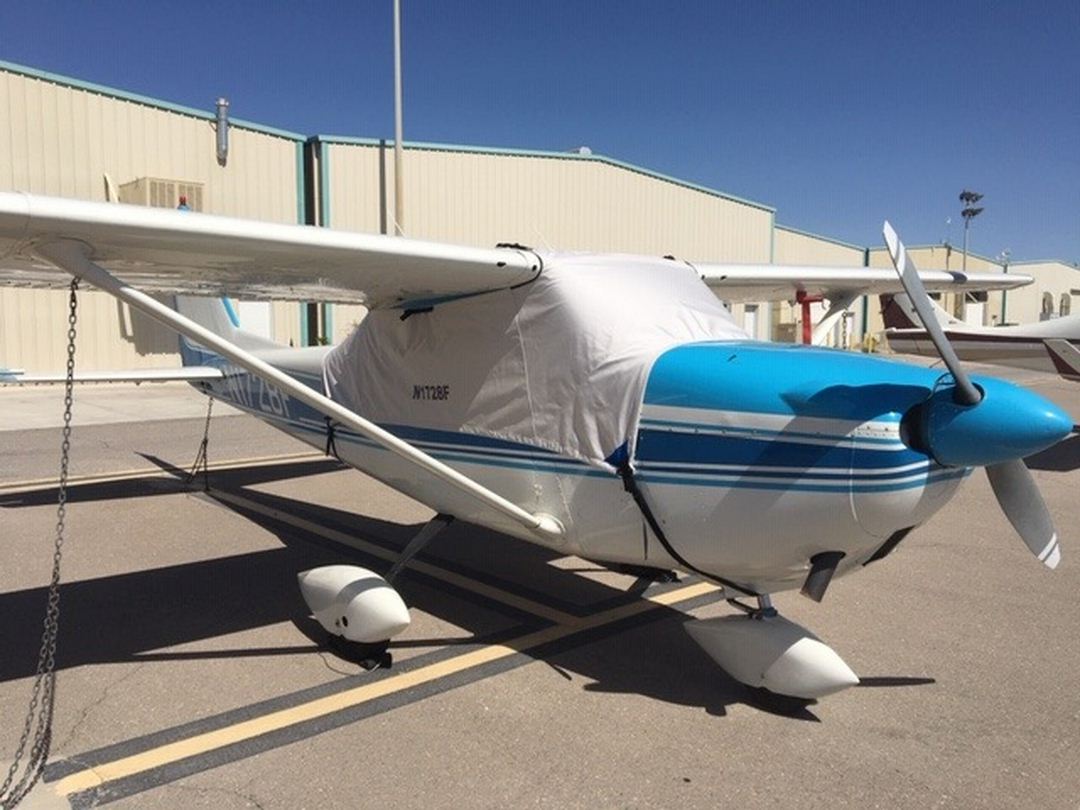 "Great fitting blanket, easy to install and looks nice. Engine stays toasty warm when preheating with TANIS engine preheater! Engine thinks it is in the sunny south. This blanket saves energy, engine compartment heats evenly, wear and tear during cold weather starting is minimal."
-G, Greenville, ME USA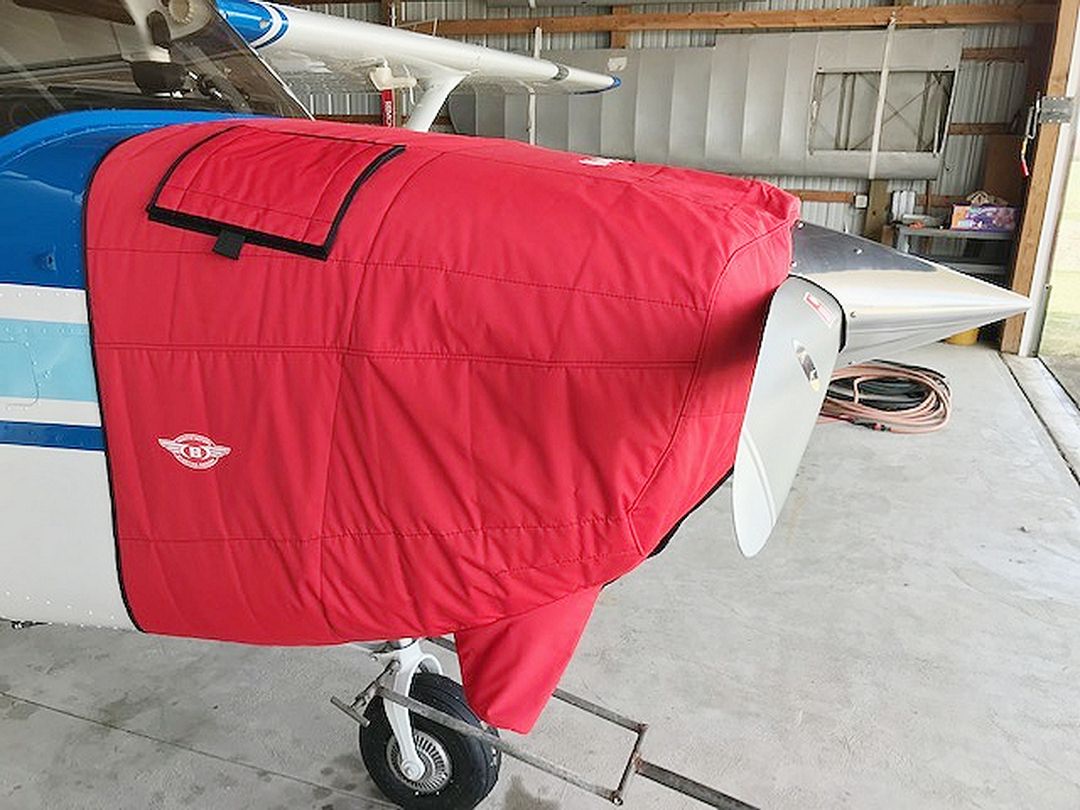 "Thank you for following up on the email - the cover fit perfectly, we love it. We're located in Northern California so the majority of the time your product protects the interior from the sun but today was our first heavy rain storm, and it was comforting to know the cover was also protecting it from the rain. Thank you again - you make an excellent product..."
-MB, Roseville, CA USA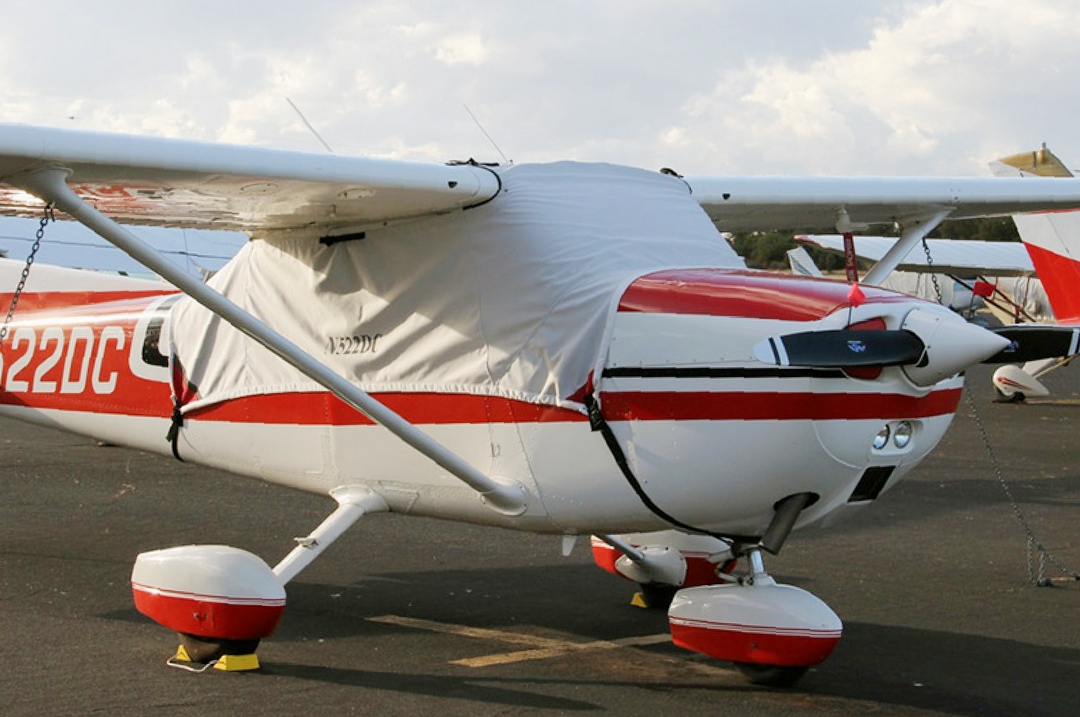 "The cover fits great, and it looks great too. Thanks again."
-MB, Willcox, AZ USA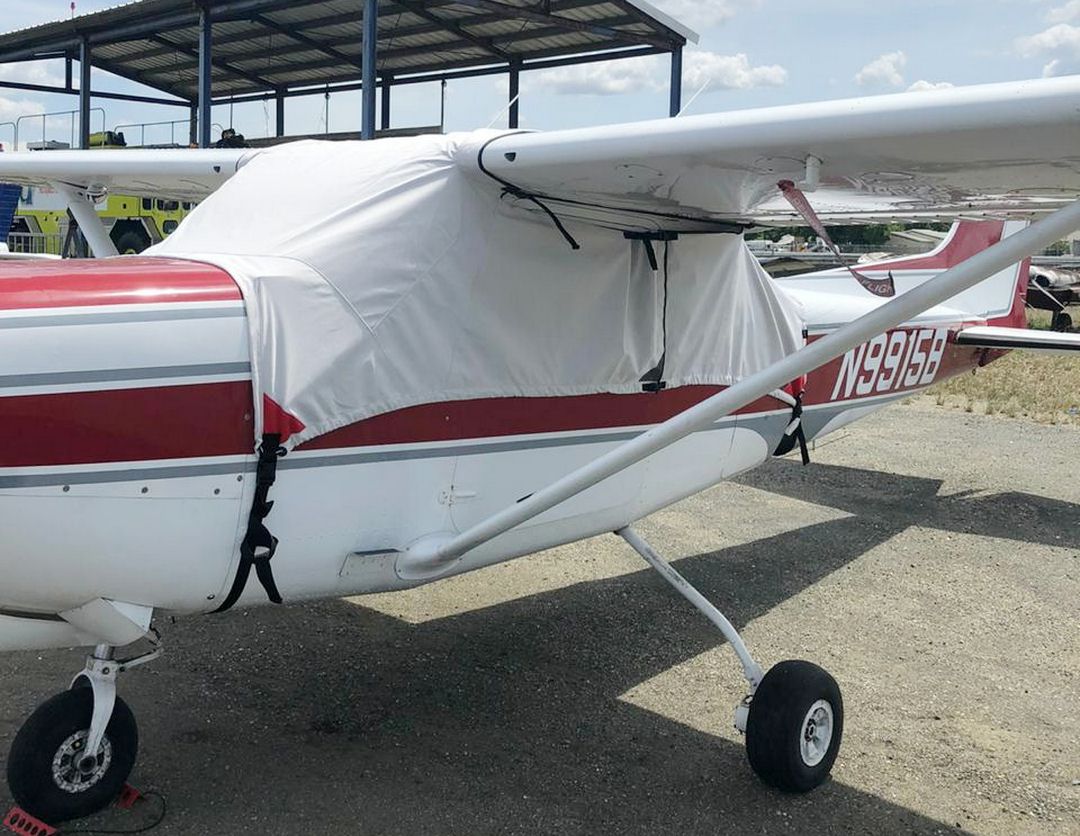 "Thanks for the great job on the cowl plugs and custom cover for my 1956 Cessna 172, they fit and look great! "
-KF, NOKOMIS, FL USA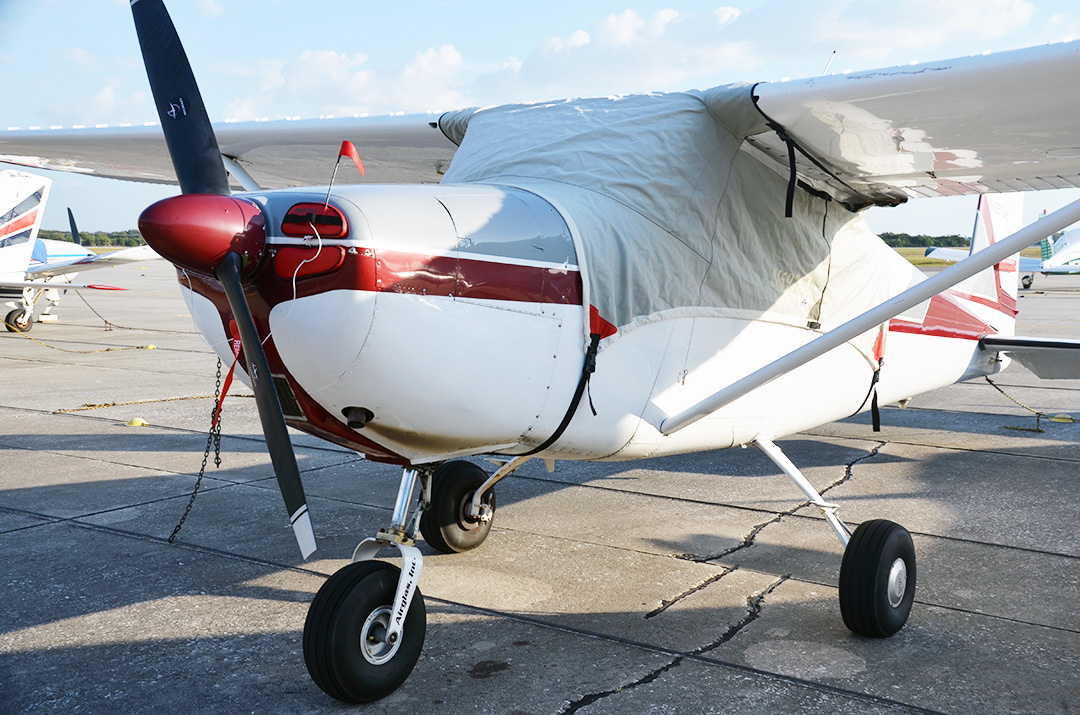 "Excellent cover, my Cessna is warm and cozy, Thank you! "
-SR, Escondido, CA USA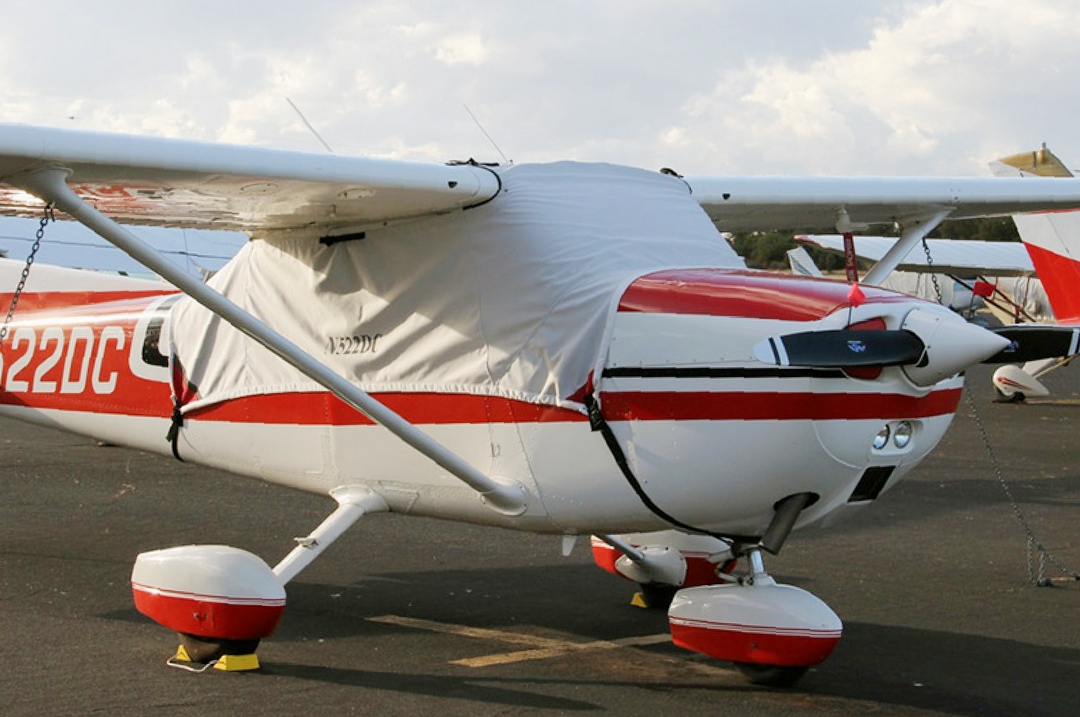 "Great cover, thank you!"
-SR, Escondido, CA USA
"The recently purchased empennage cover (tail boom,vertical & horizontal stabilizers) fit on the aircraft perfectly. Could not be more pleased! Along with cabin, wing, and cowl covers i now have total coverage for the aircraft, providing excellent protection from the elements."
-KB, Swansea, MA USA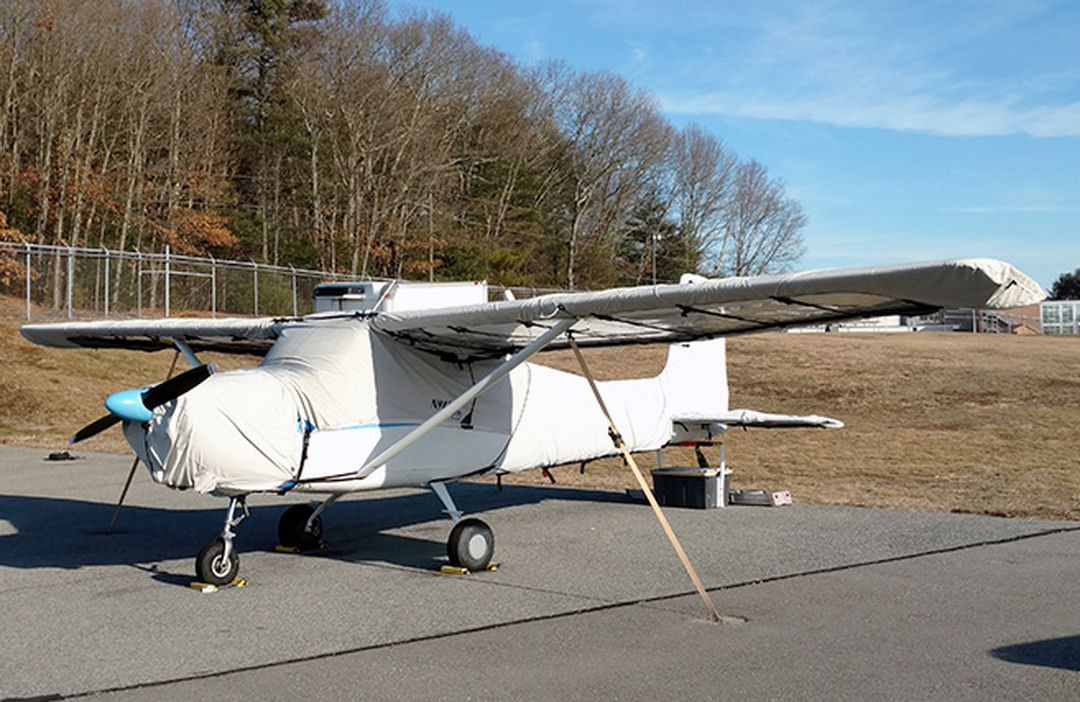 "Thanks!"
-BL, Destrehan, LA USA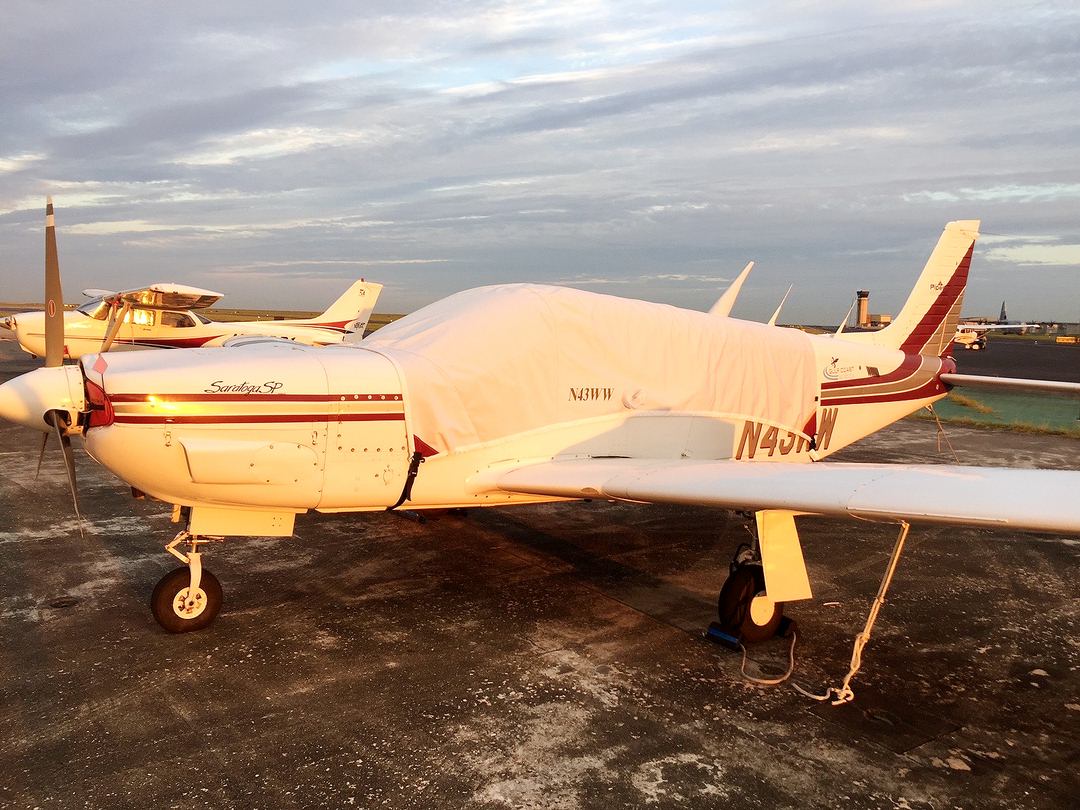 "Just want to send a note saying I received the cover for N1172C and it fit great on her. I so appreciate the quality of workmanship! I do aircraft upholstery for small birds on the side and although I could have put a cover together I doubt I could have done anything as nice as you have done. I'm very pleased I trusted your years of experience and "working out the bugs" knowing 35 years of business has a lot to say about doing things right. :-) Keep up the good work and I now know who to send my customers to when they need a cover!Have a great day and thanks again,"
-RH, Renton, WA USA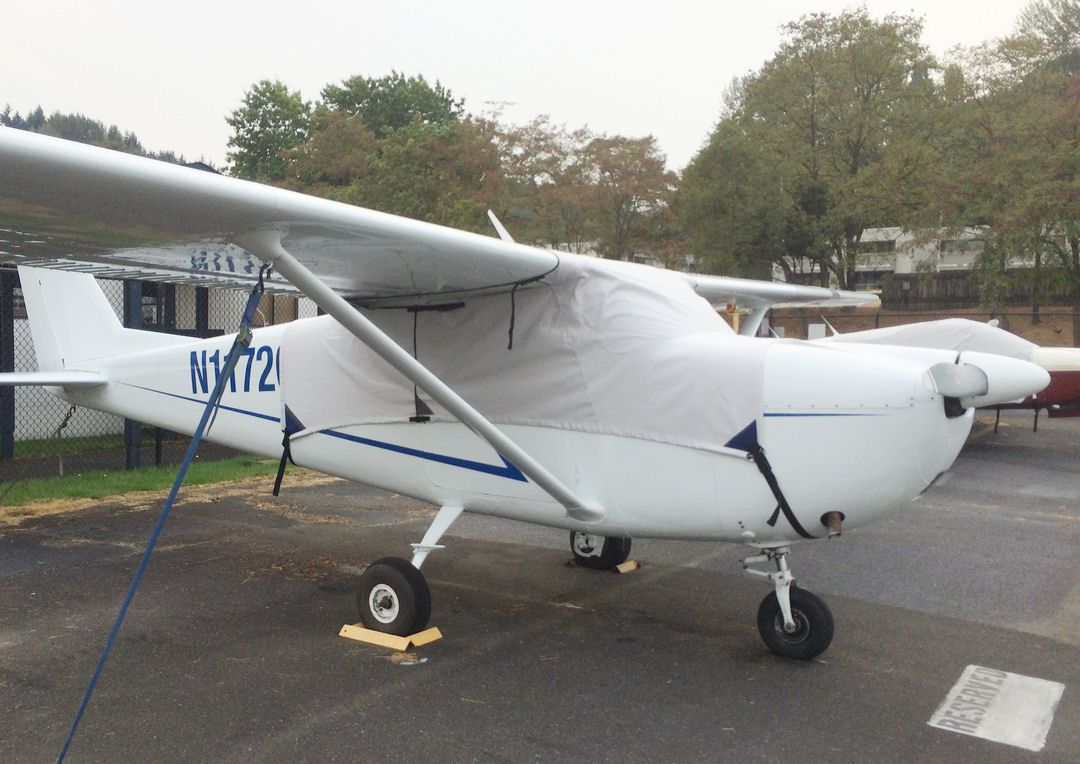 "Our girl Lilly with her new cover. Fits great, easy on and off. Very pleased with the cover. "
-JC, Santa Barbara, CA USA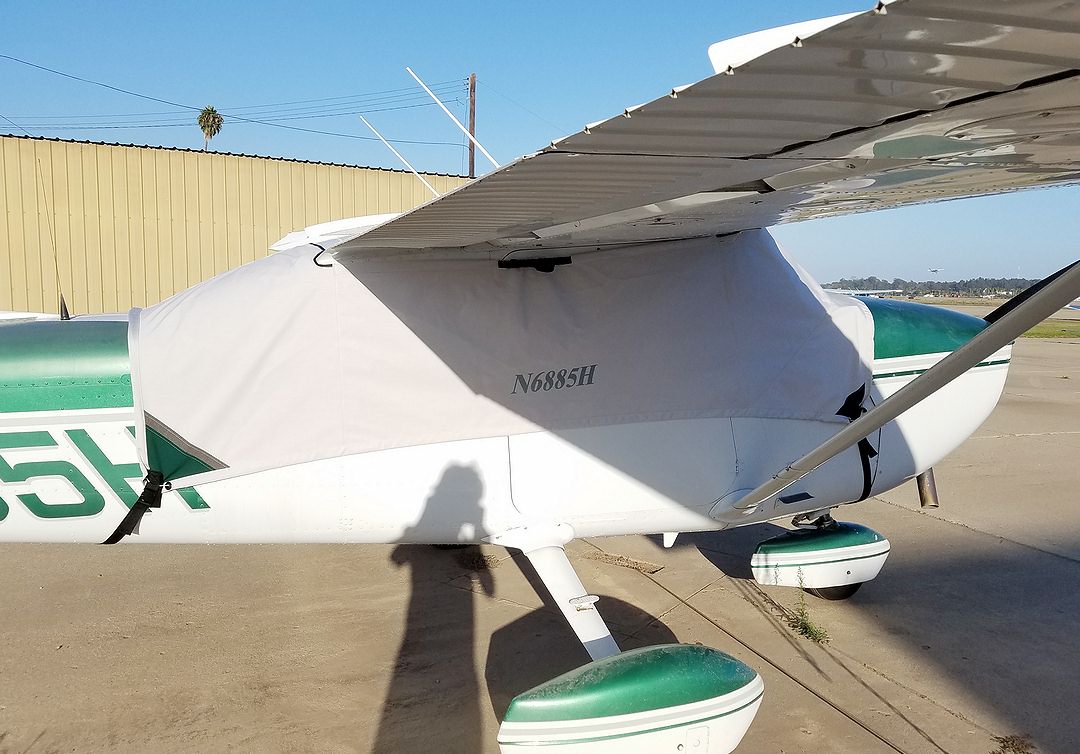 "Thanks a lot, its on duty and fits well!"
-MVA, Baar, SWITZERLAND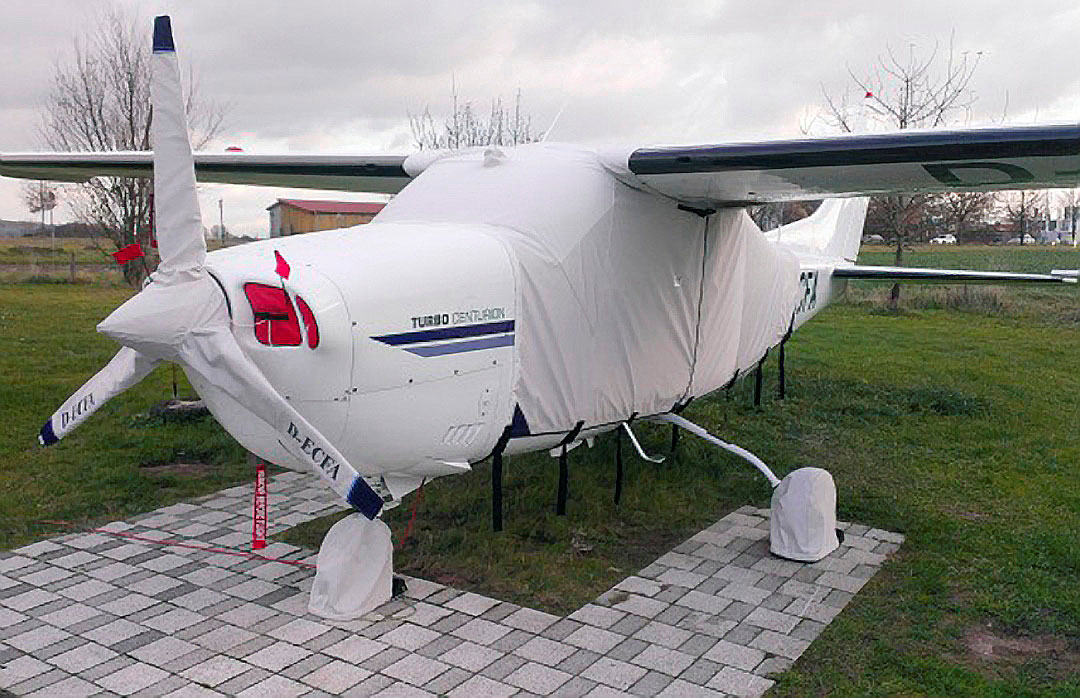 "A little Token of My Apreciation for such GREAT Customer Service!"
-WQ, La Place, LA USA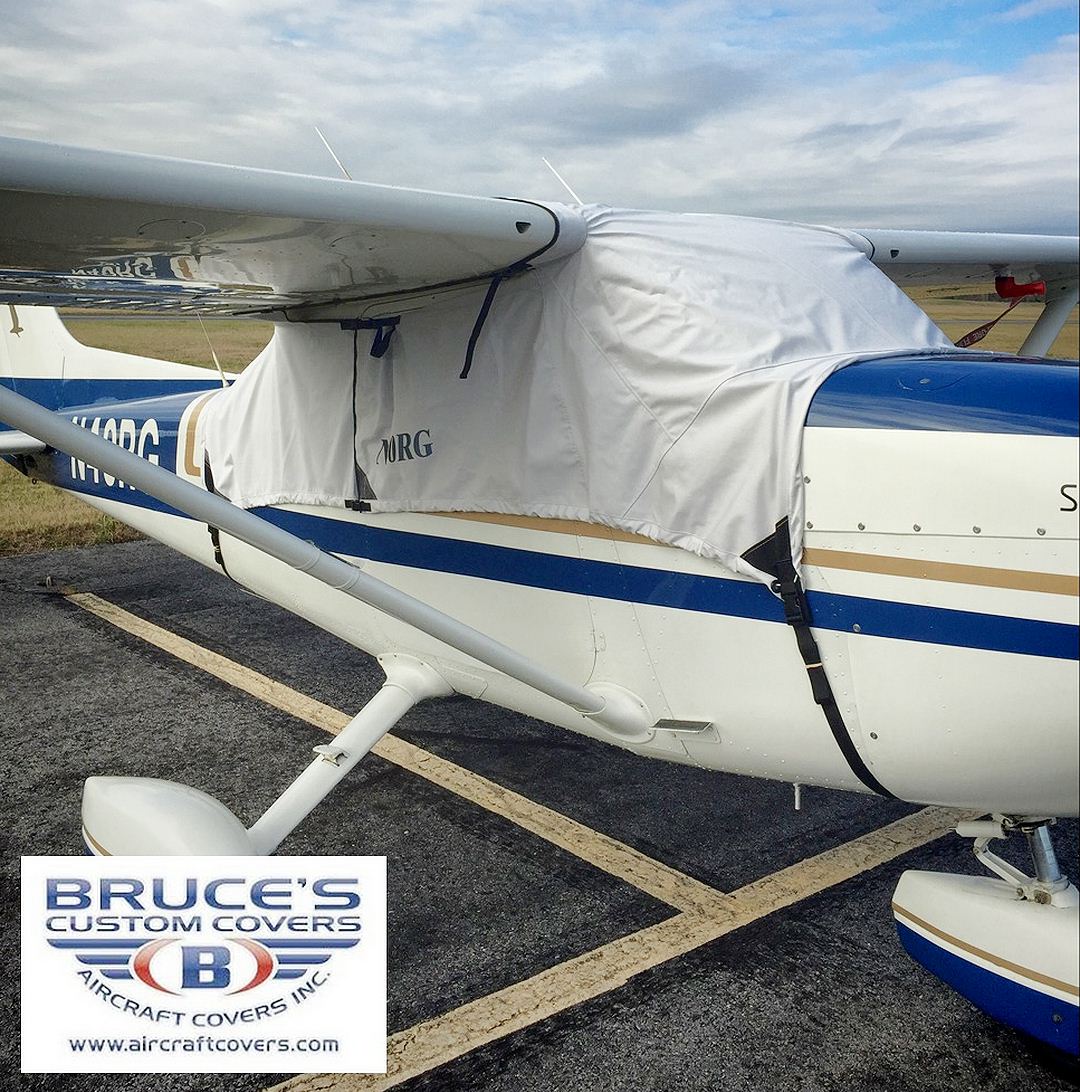 "They fit awesome and look great."
-CE, Ogdensburg, NY USA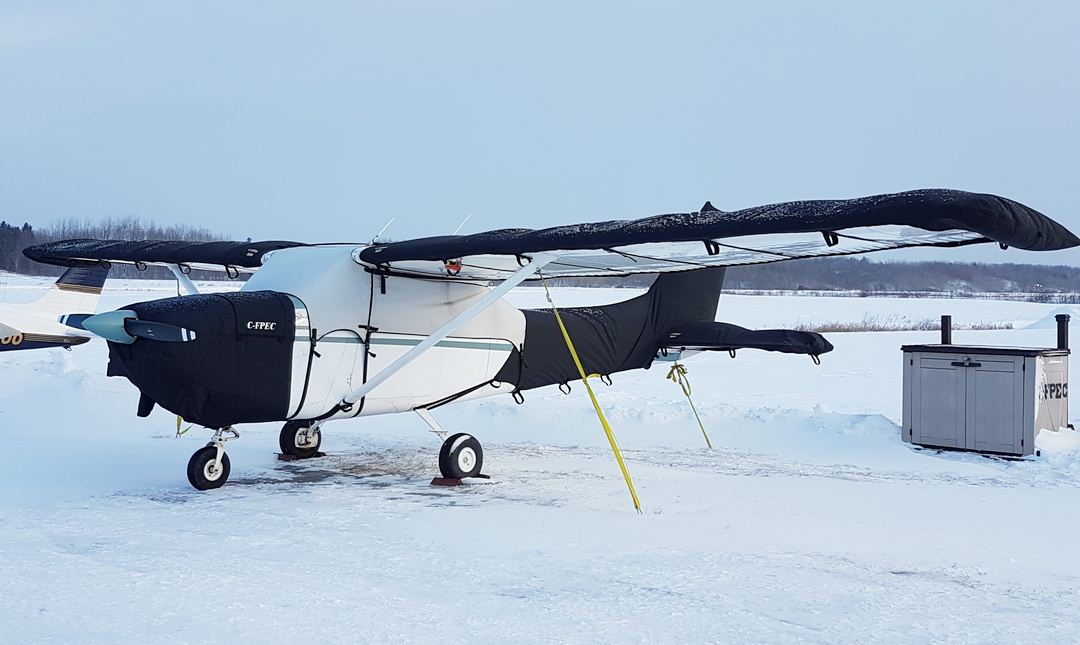 "Received my cover today. Sweet. Check out the color detail... Looks great. Thanks."
-BB, Hampton, NH USA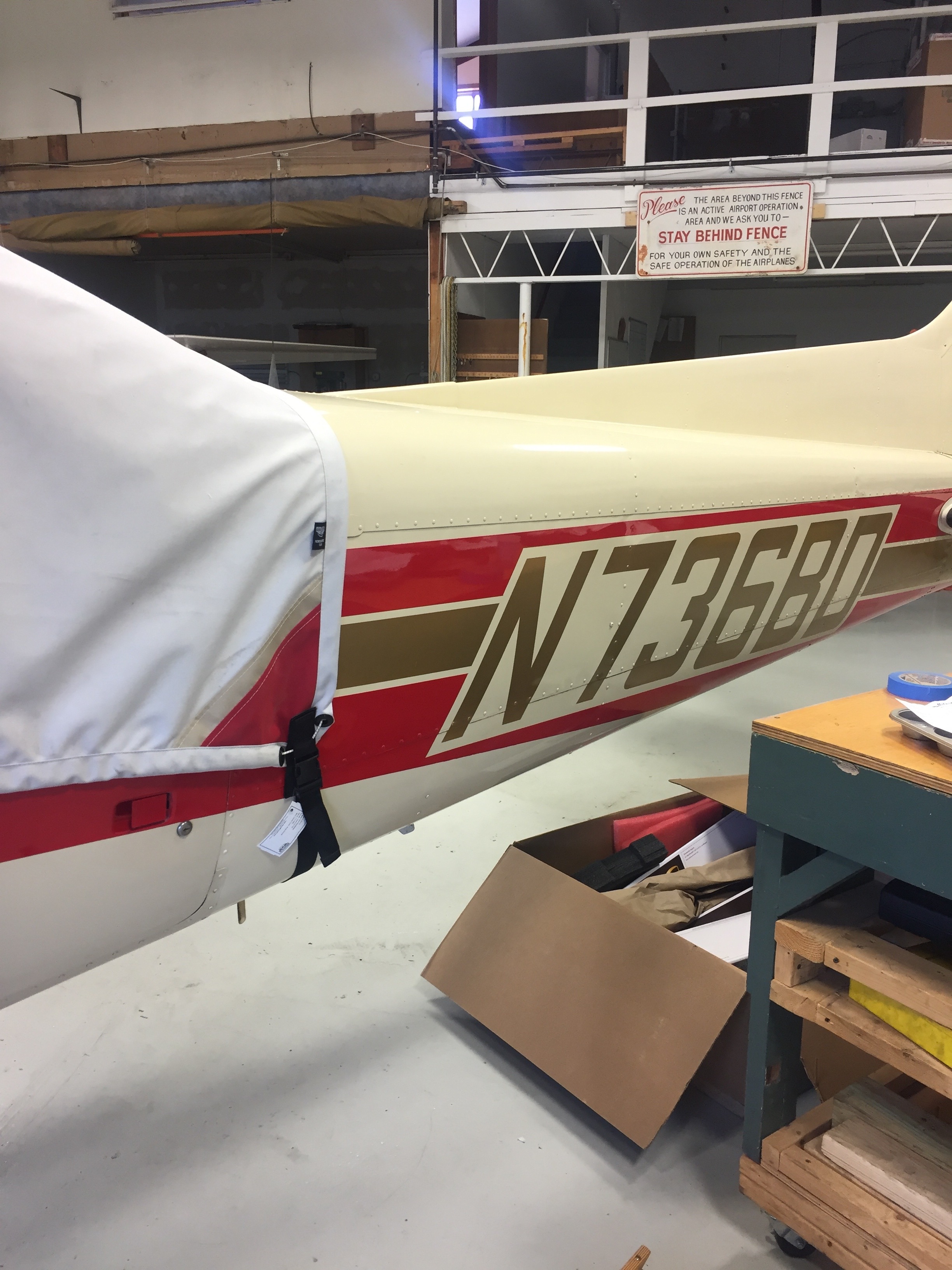 "We received our cowl engine inlet plugs today. Just wanted to say and have you pass onto your team that they look excellent!"
-SL, STOW, OH USA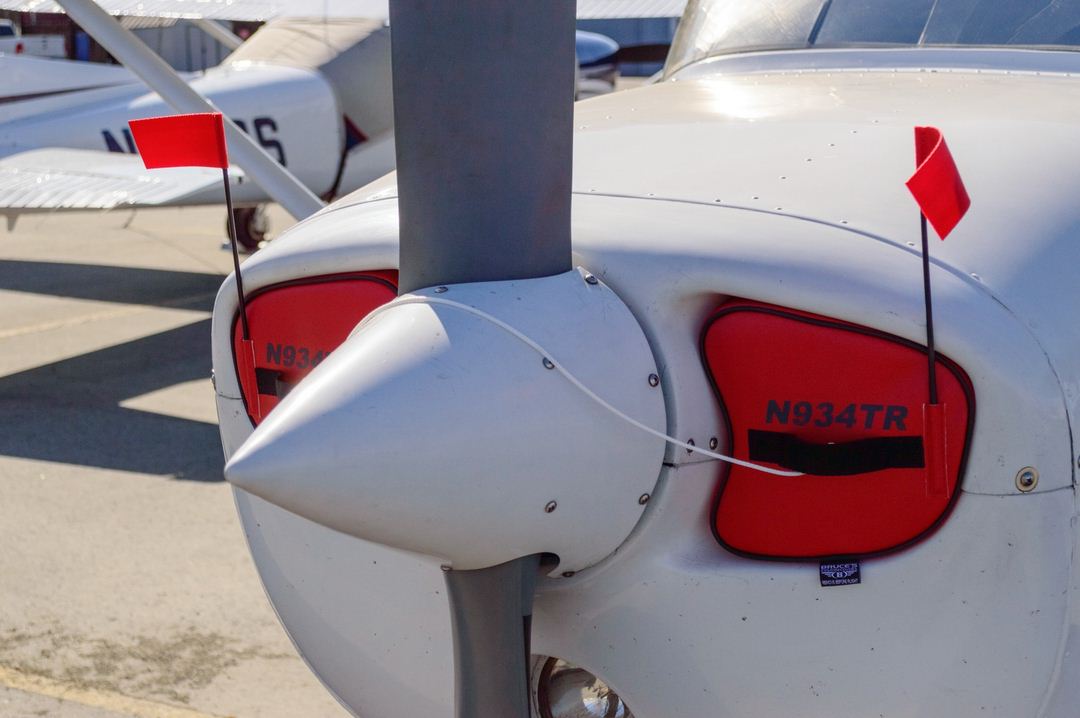 "Thank you, We received our front Sunshield for our Cessna 172, VH-THO.After sending an email it arrived very promptly to me in Australia.We appreciated the discount also.Very happy with your products and service.Kind regards from Maryanne Wright."
-MW, Strathmore, NY USA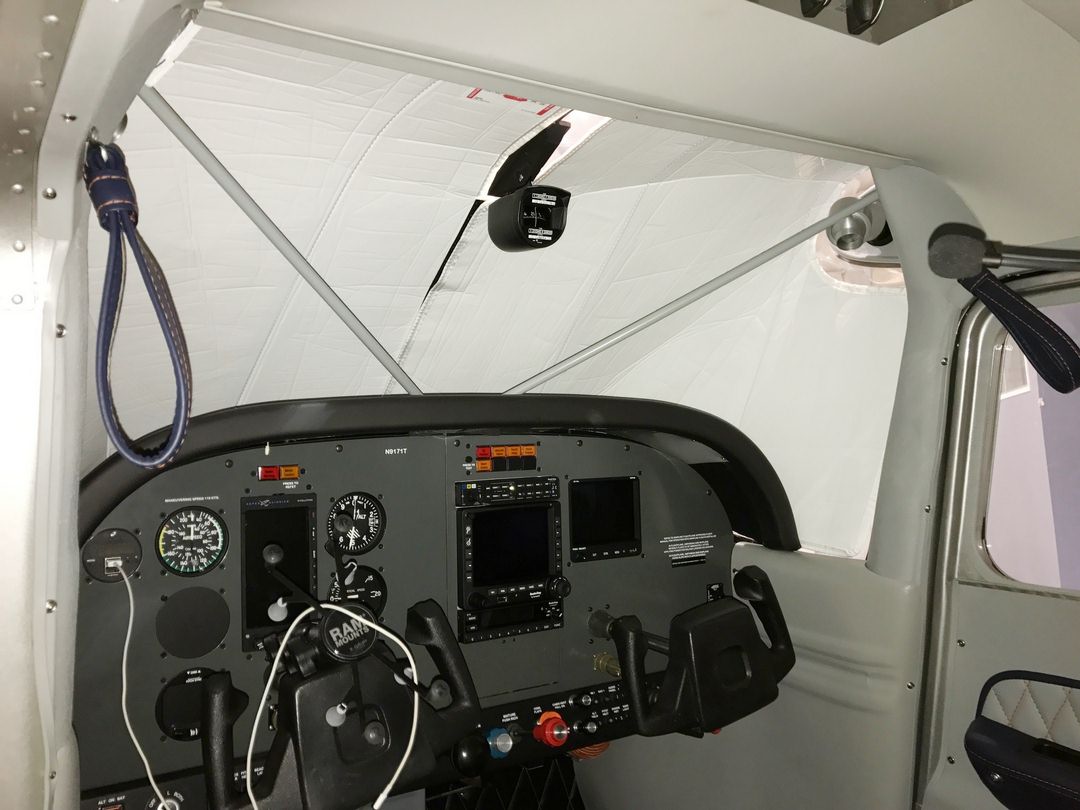 "I received my cowl plugs on the 21st and they're great."
-JS, LAKEWOOD, WA USA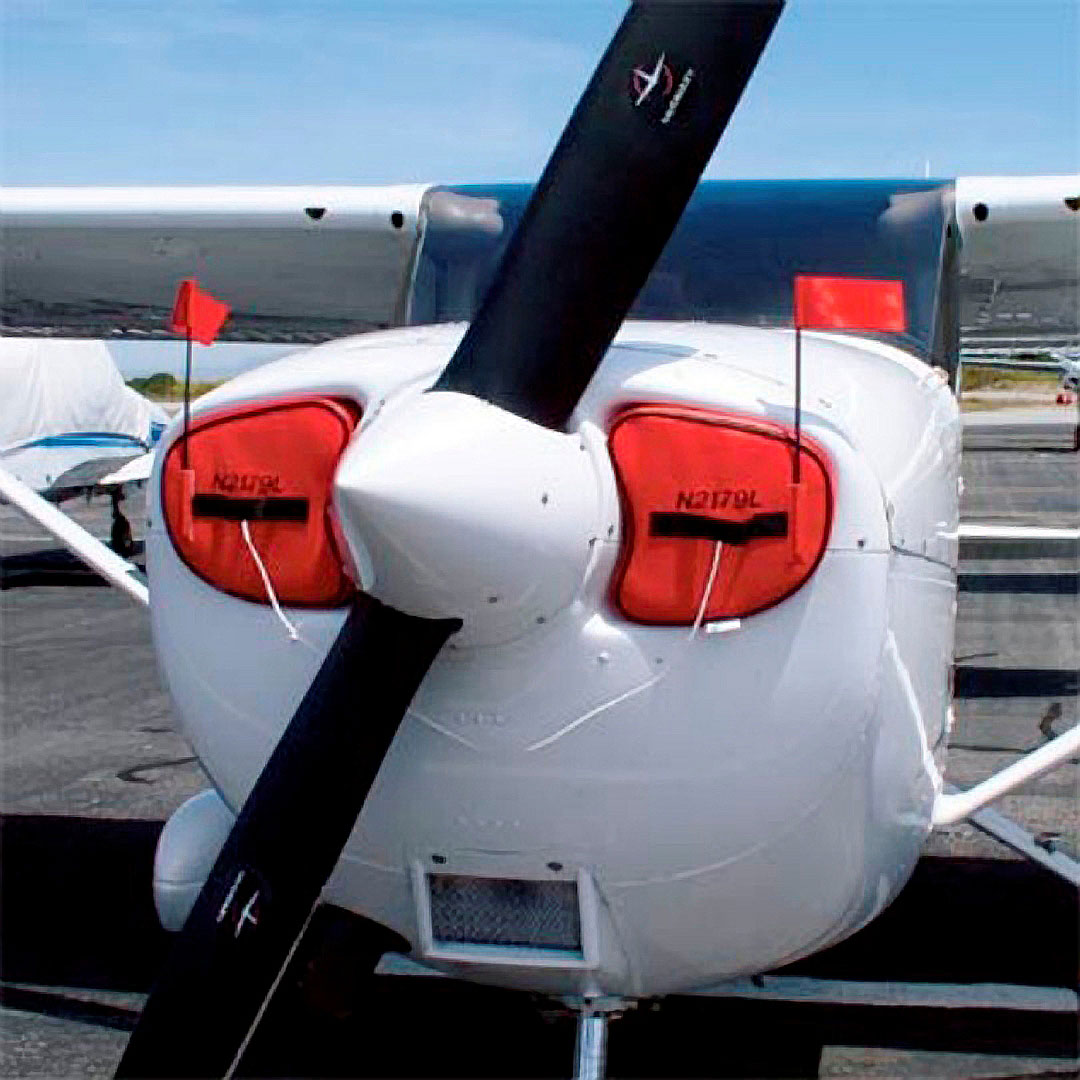 "Quite pleased with my New windshield heat shield. ÊIt fits well and is easily installed and removed.Thanks for a great product!"
-BL, Greencastle, PA USA

"Thank you for shipping the new tail cone cover to us overnight. Nicely done. I received it and had it on the aircraft same day!Don't think I will have any trouble ordering new covers from you in the future."
-MM, Newark, DE USA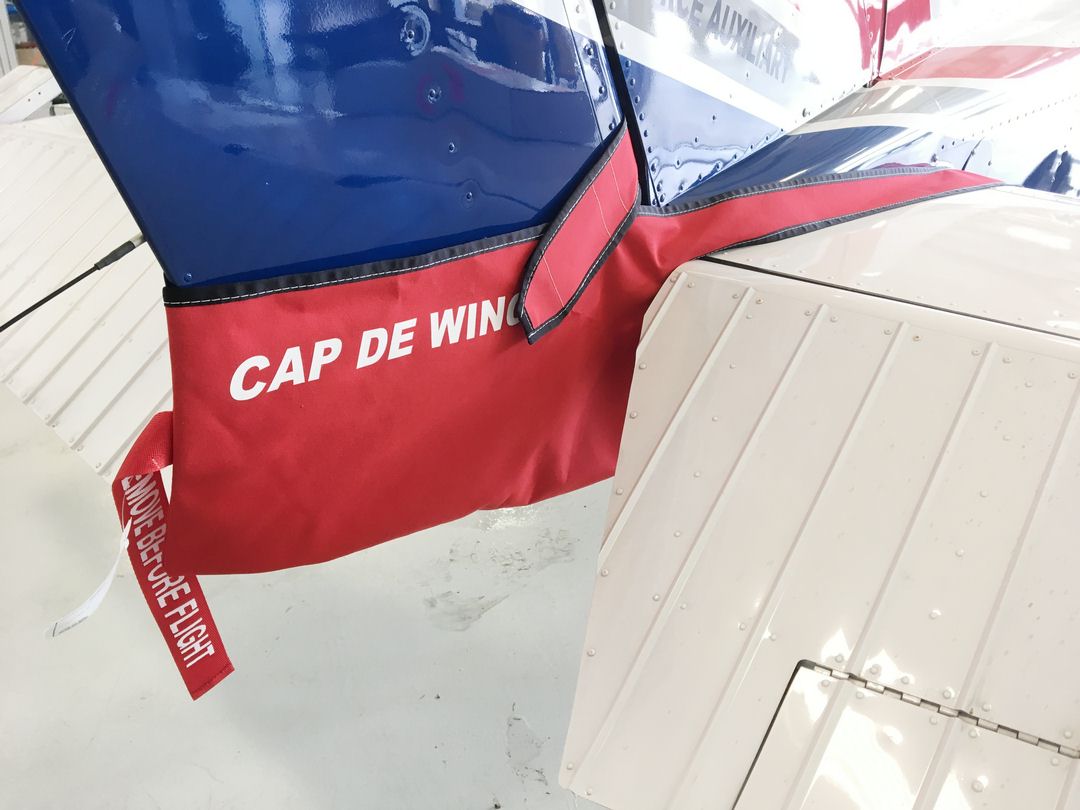 "I love the cover! It is really easy to put on. I like that I can get into the plane without having to take it off!"
-MM, Seattle, WA USA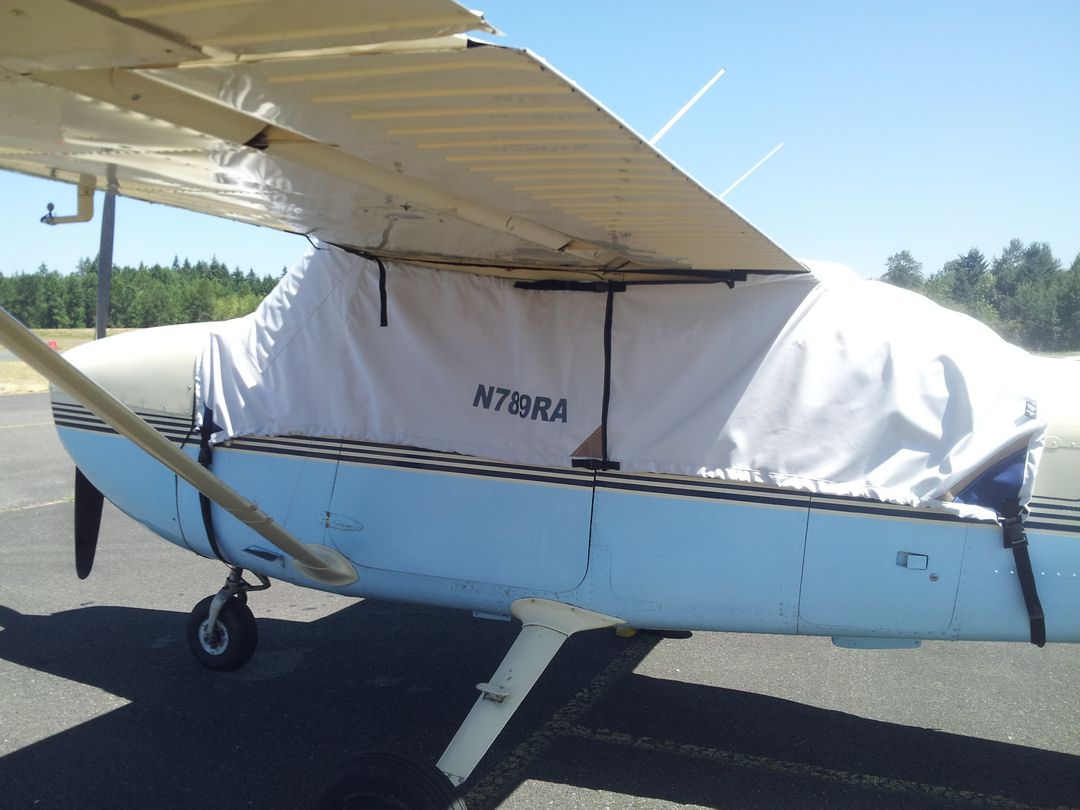 "My cover looks great! It is well constructed and fits to a T.Thank you very much and I will recommend BrucesÕ Covers to those I know."
-AB, West Chester, PA USA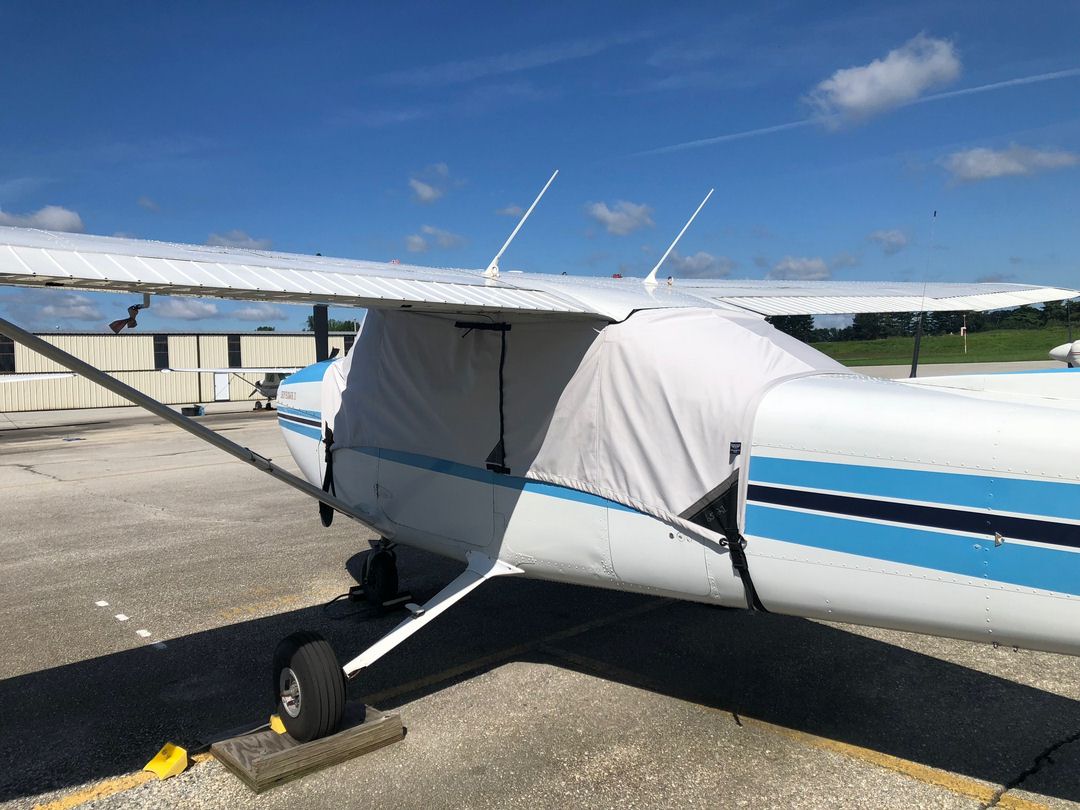 "The Plugs look very nice, you can see them on the Photo.Thank you very much for your very qualitiy and perfect work."
-CM, Corona, CA USA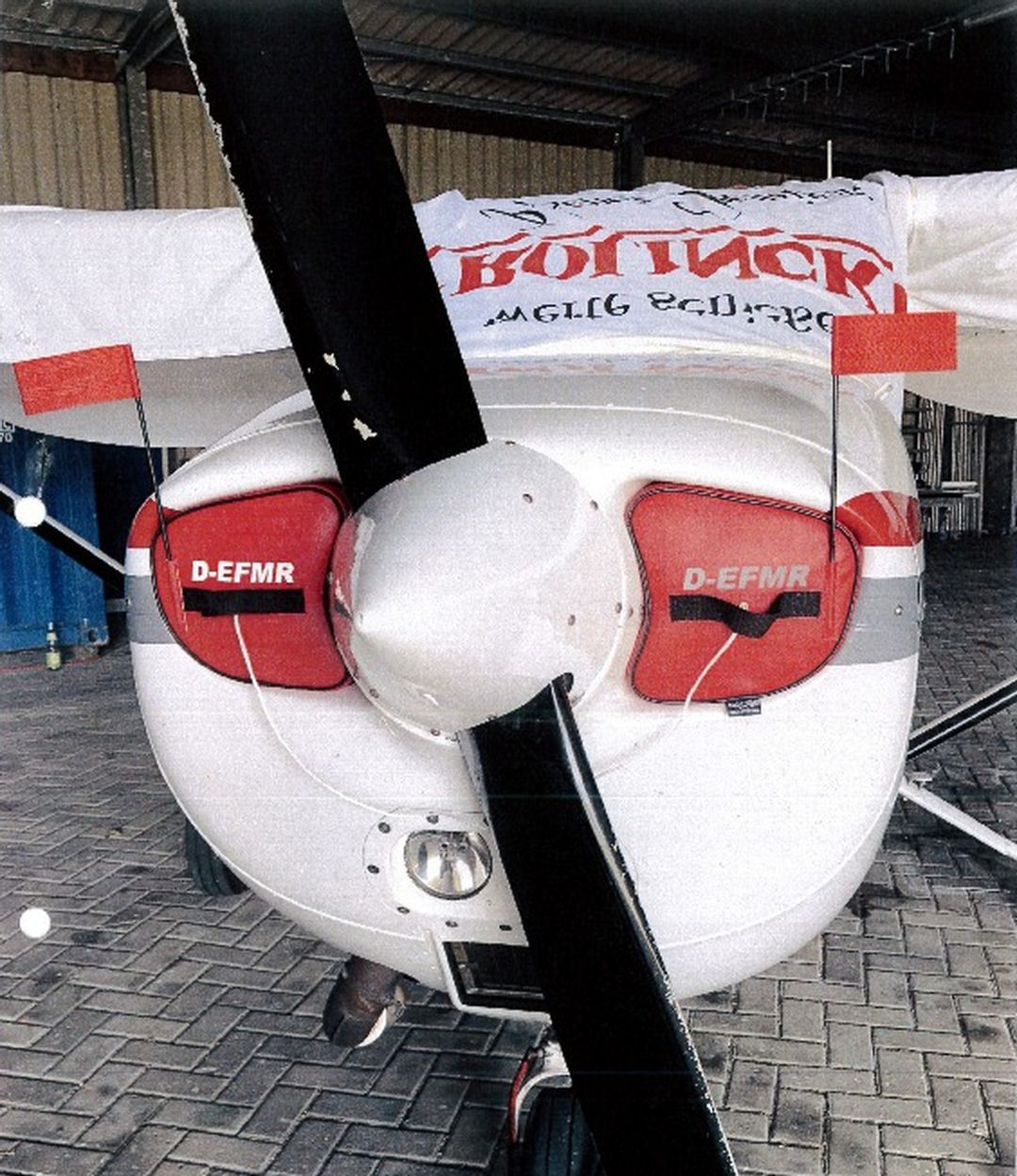 "One last picture, very happy with the cover!"
-SVM, Moosomin, sk CANADA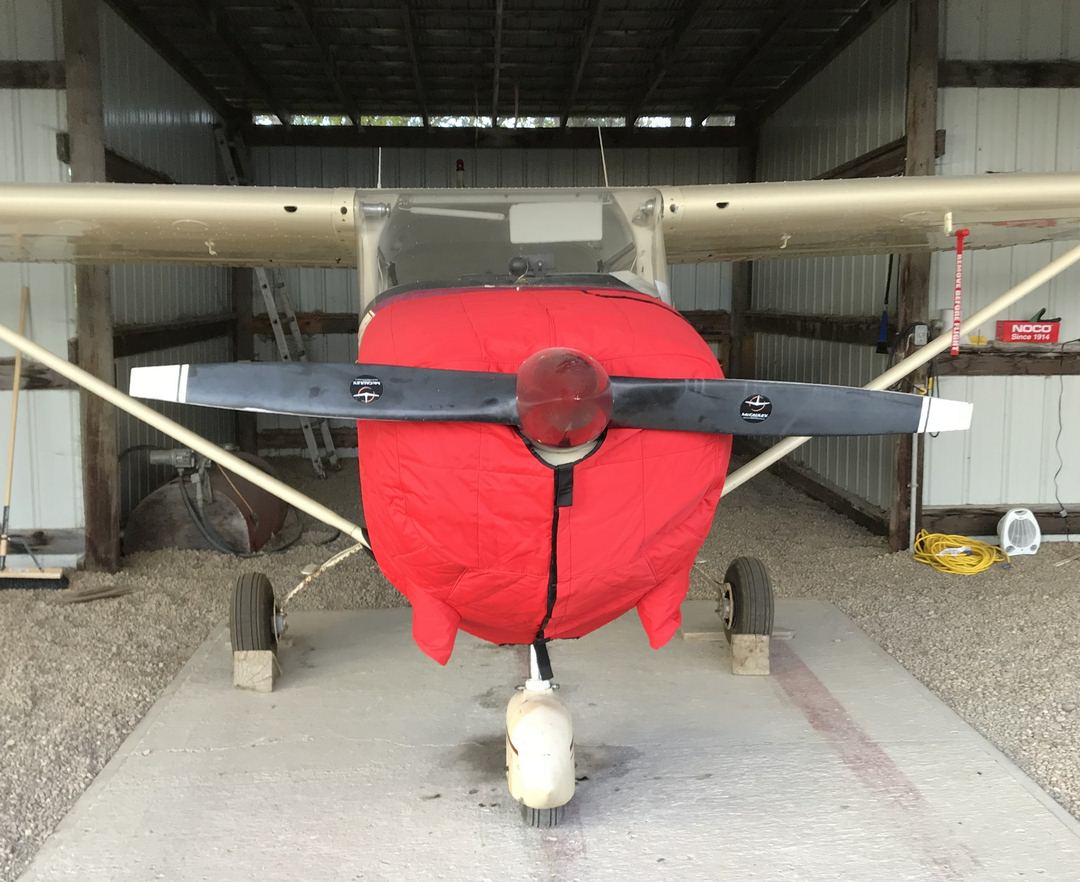 "Fits great! The pocket to accommodate the roof mounted OAT probe is just right. Antenna holes are correct as well. "
-EO, Pottstown, PA USA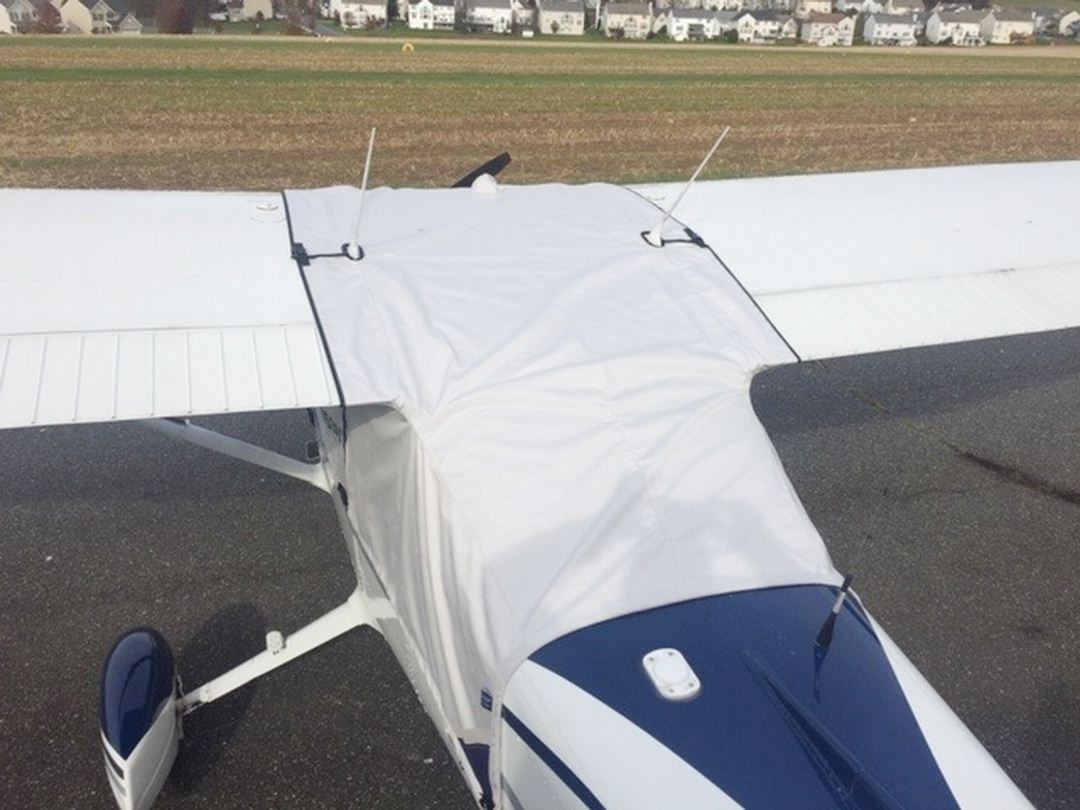 "Lucy Loves her covers! Our planeÕs name is Lucy and they do fit perfectly."
-RT, Valley Springs, CA USA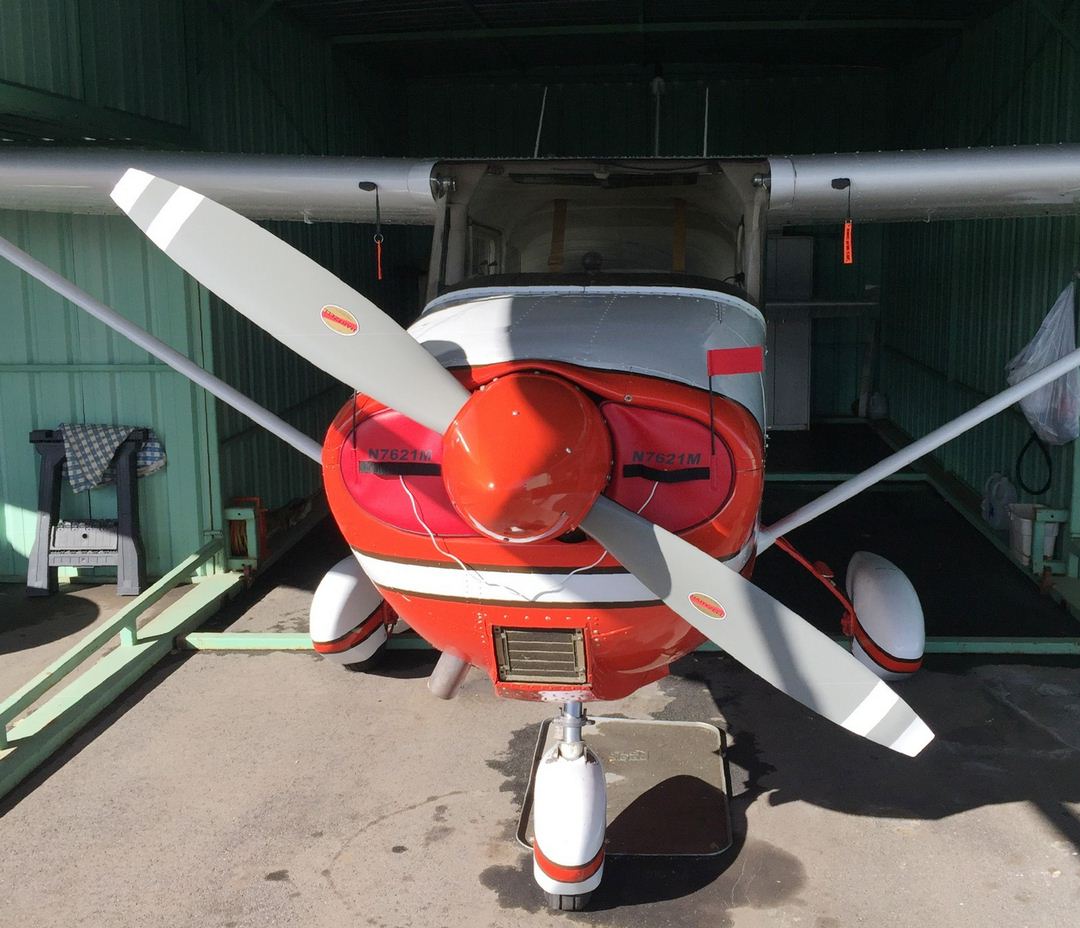 "Your front cowling covers fit perfect on my old 1961 Skyhawk ! Nice touch on the "N" numbers also !"
-JA, Fullerton, NE USA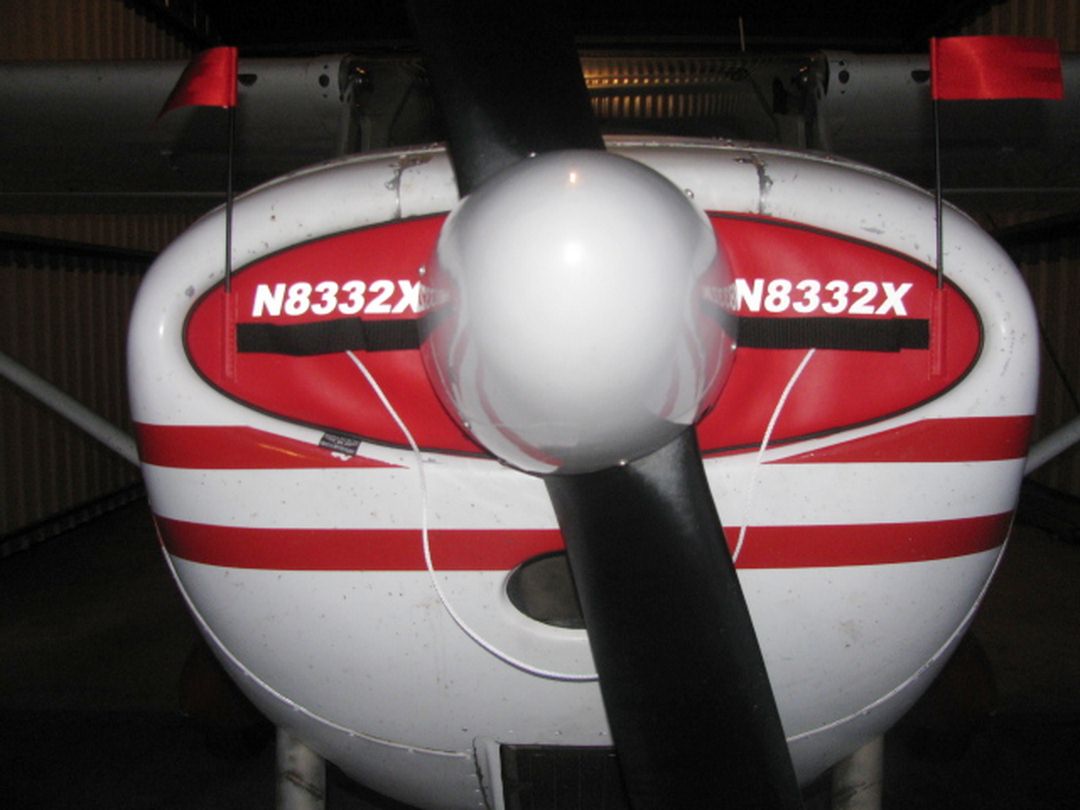 "Beautiful job on my inlet covers!MADE IN AMERICA!I'll be sure to show them off.Thank you very much."
-PJ, Lebanon, CT USA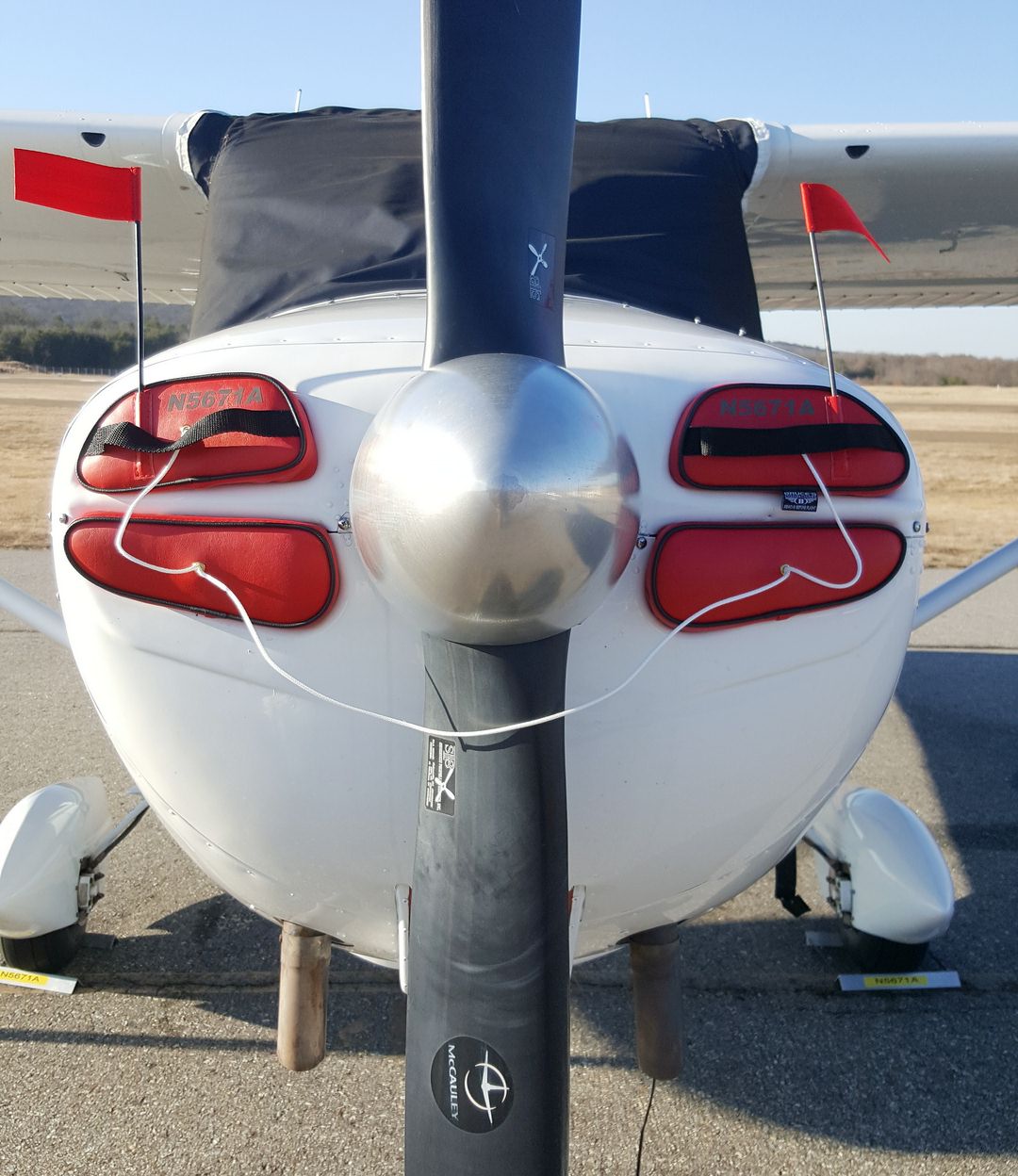 "Looks good guys, thank you."
-PJ, Lebanon, CT USA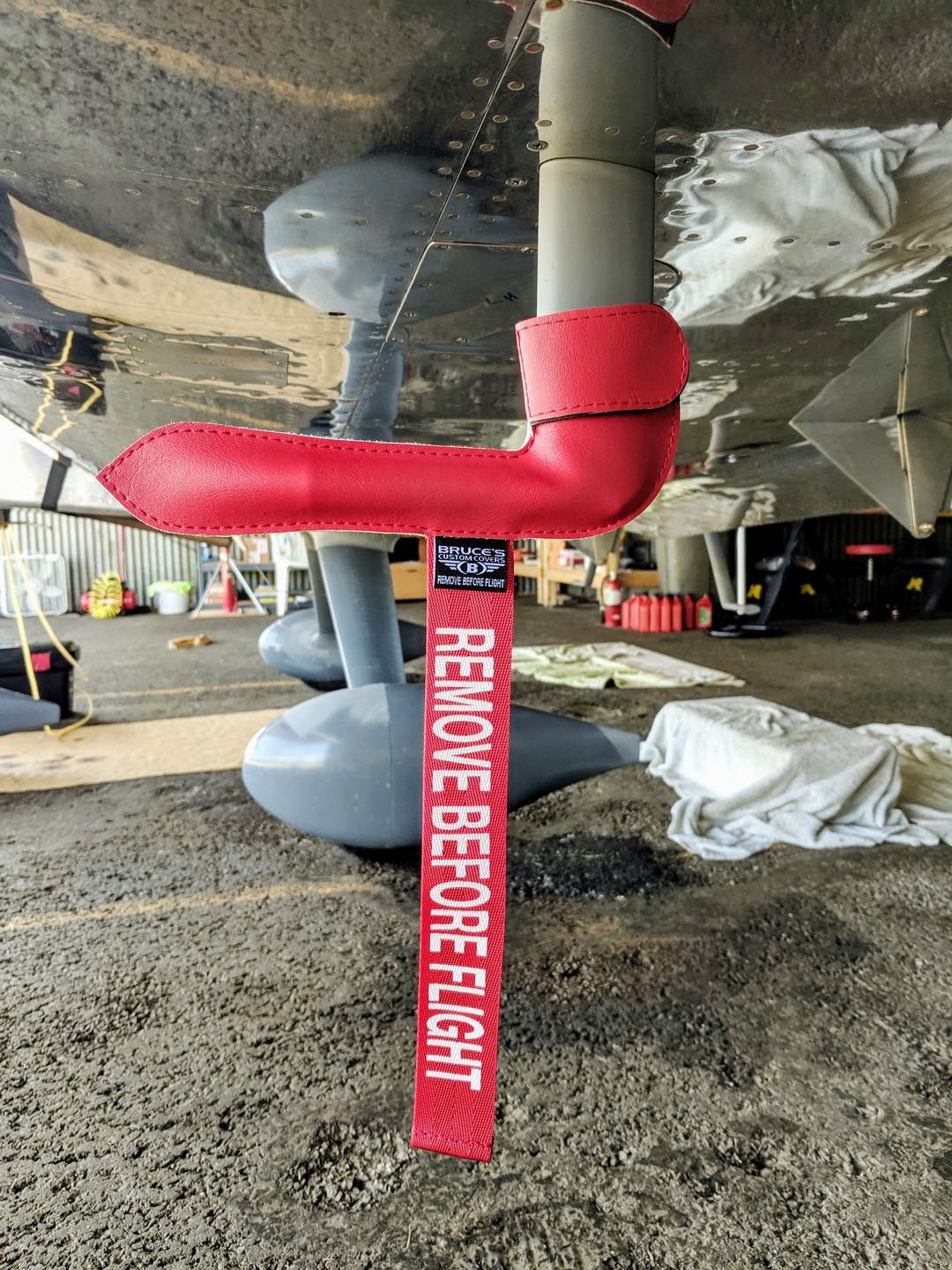 "I received my airplane cover and am very satisfied. The cover looks and fits good, and is easy to take off and put on. "
-HW, Soledad, CA USA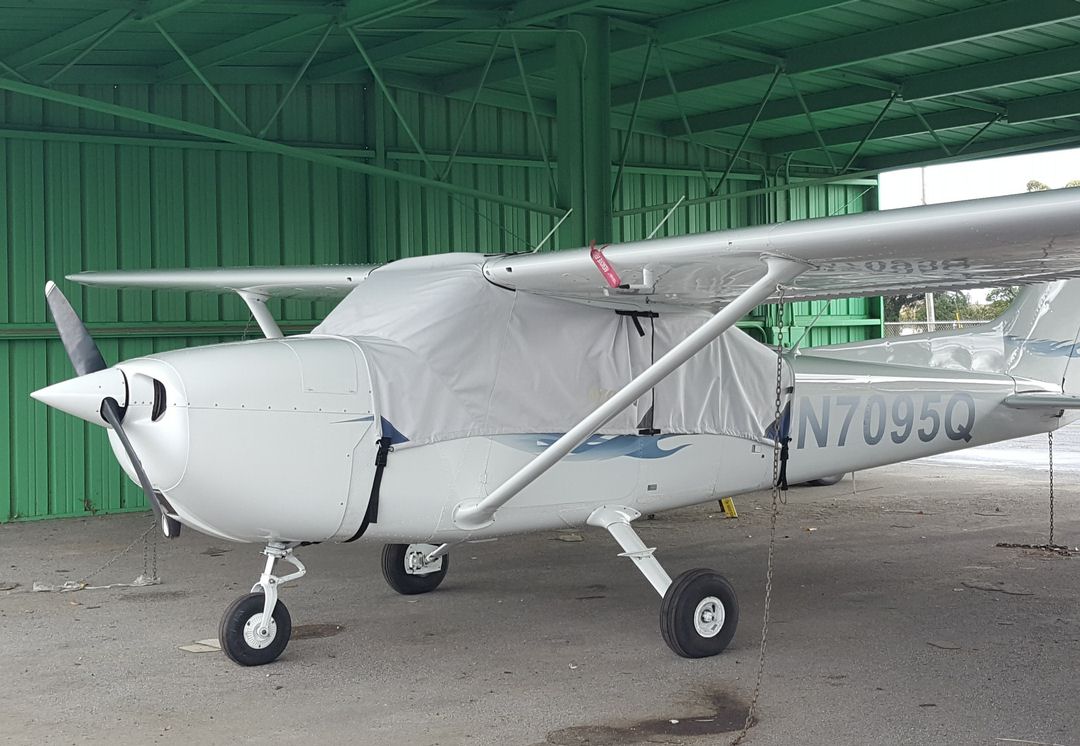 "Got it, fits perfect"
-MH, Saint Paul, MN USA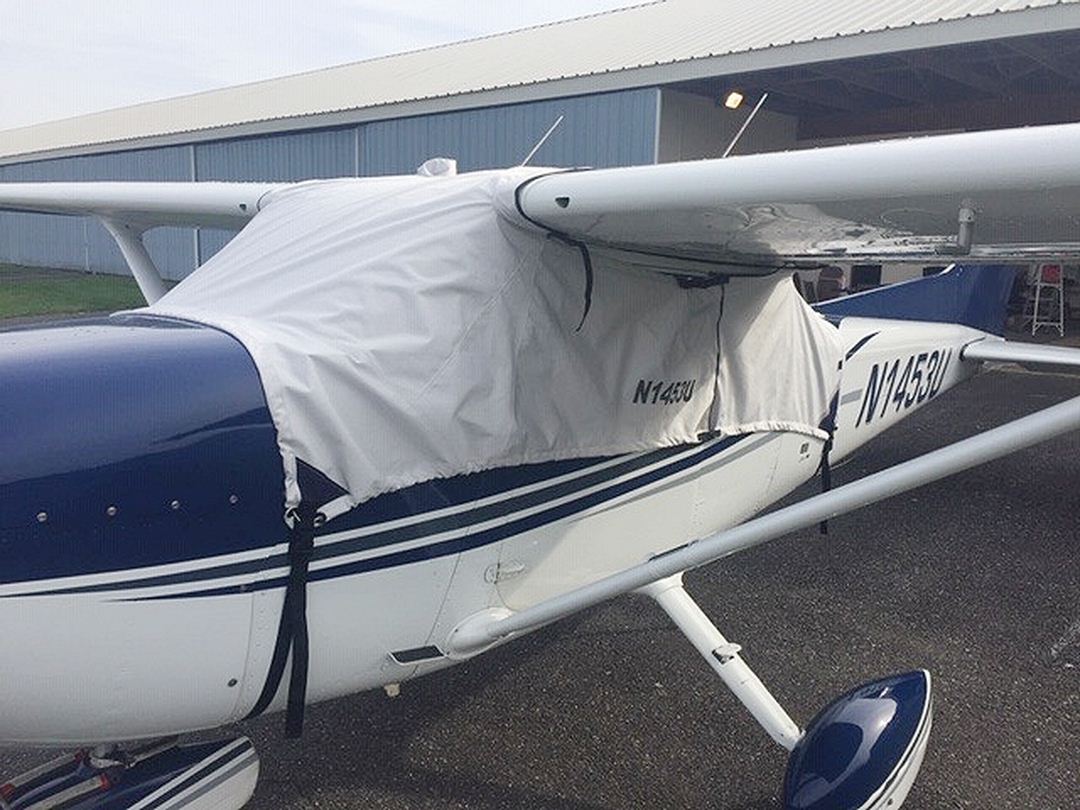 "Terrific quality and workmanship. Thanks!"
-CD, West Grove, PA USA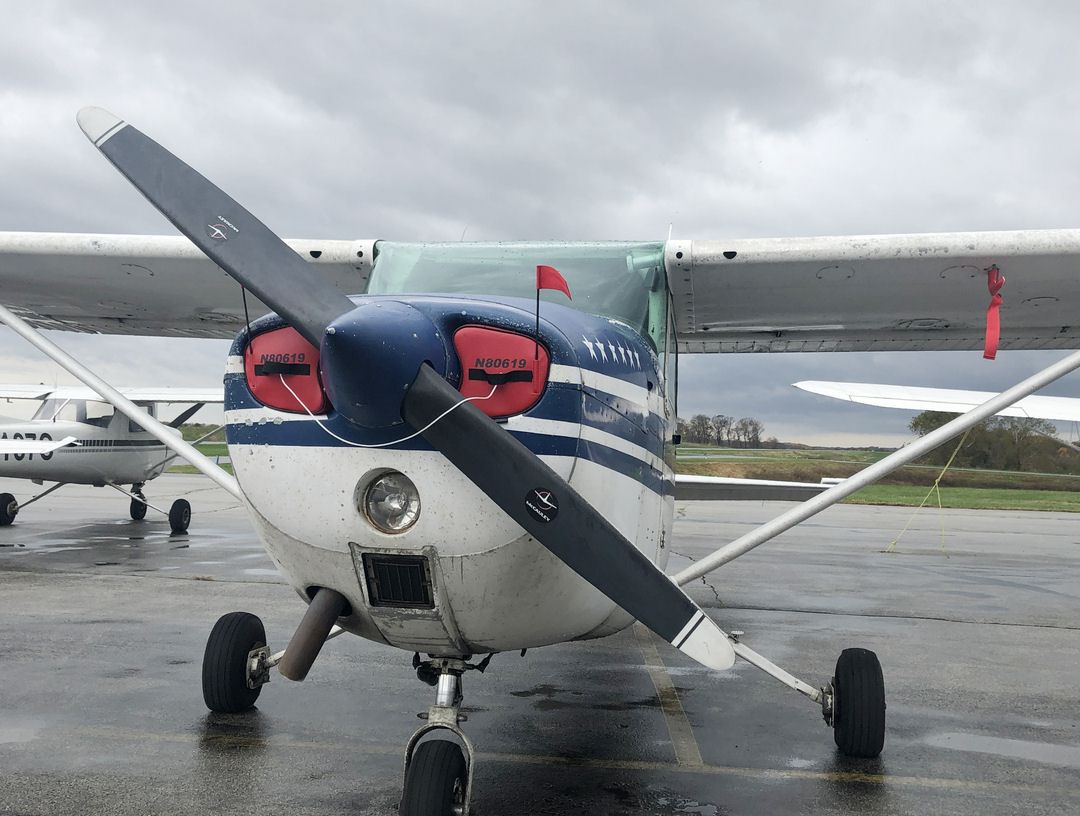 "Thank you fits perfect. Pleasure dealing with you. Will recommend to my friends."
-AF, Wien, Wien EGYPT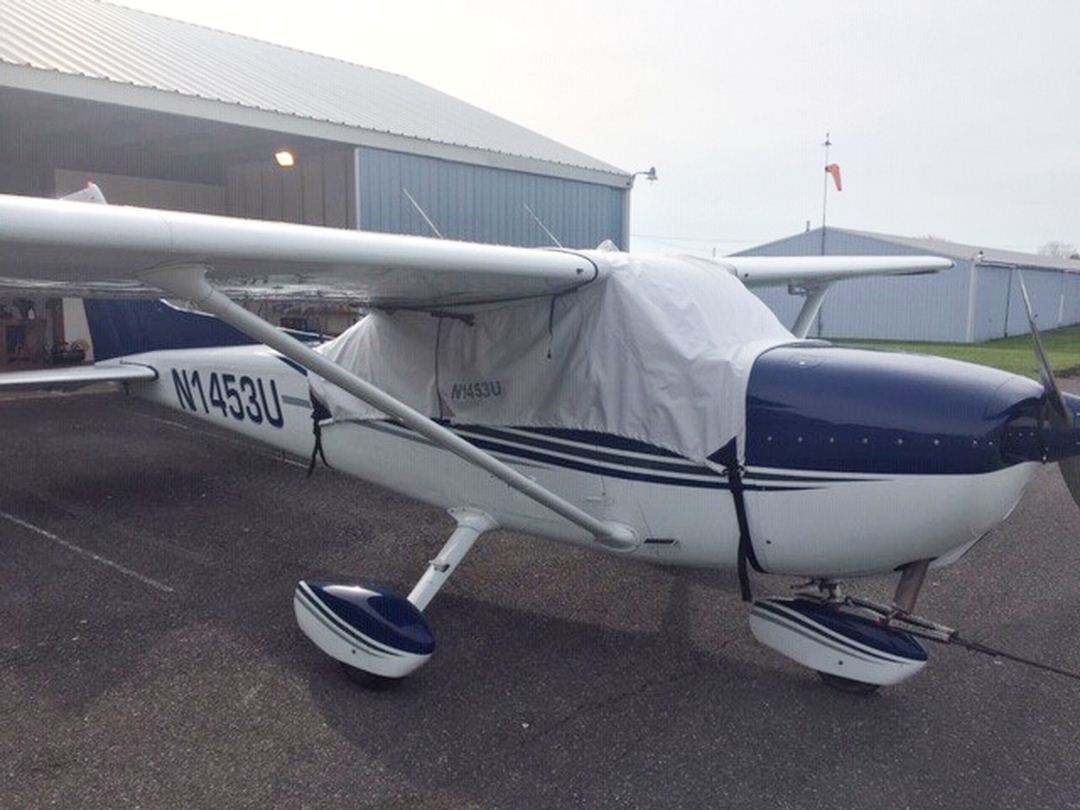 "We are really happy!!"
-SIO, Pori, FINLAND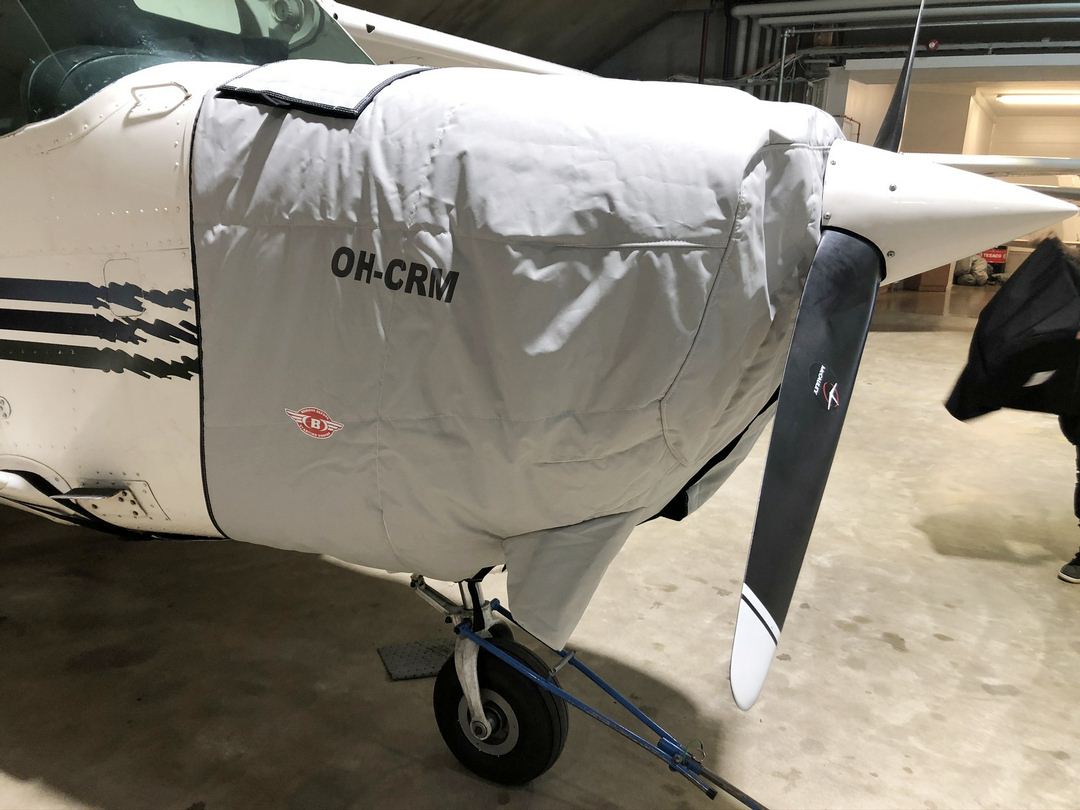 "I just wanted to let you know that covers has arrived and they fit perfectly! Thank you all very much for the great job."
-HA, Tallinn, Harjumaa ESTONIA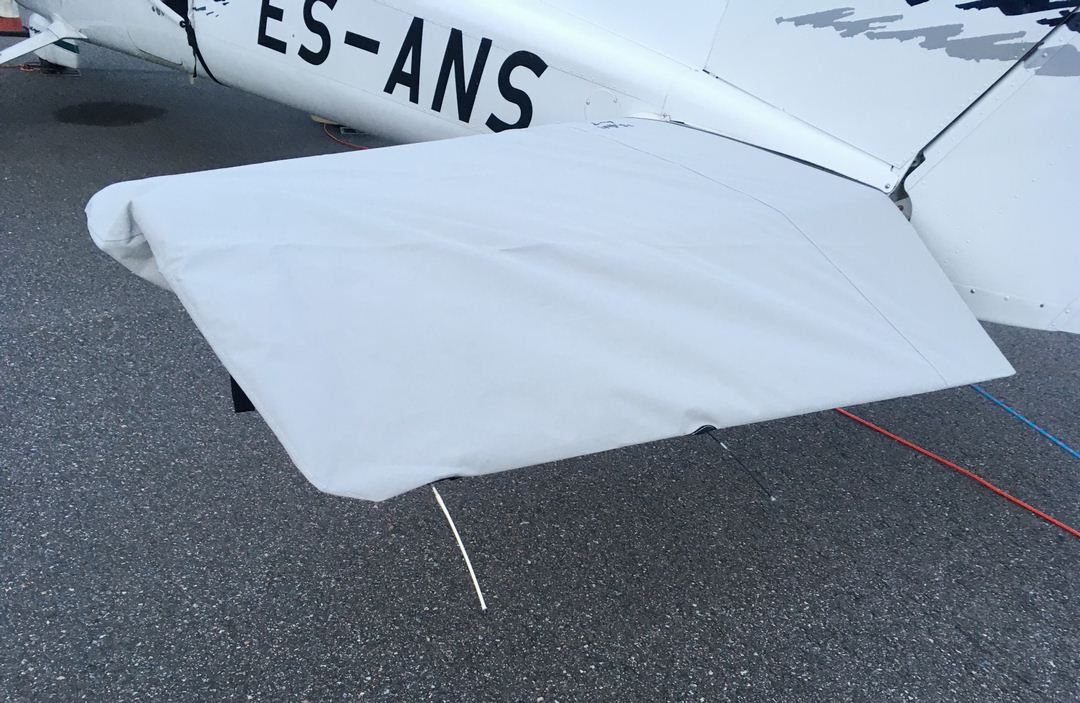 "Everything works fine. Feel free to use it on your website."
-PG, New York, NY USA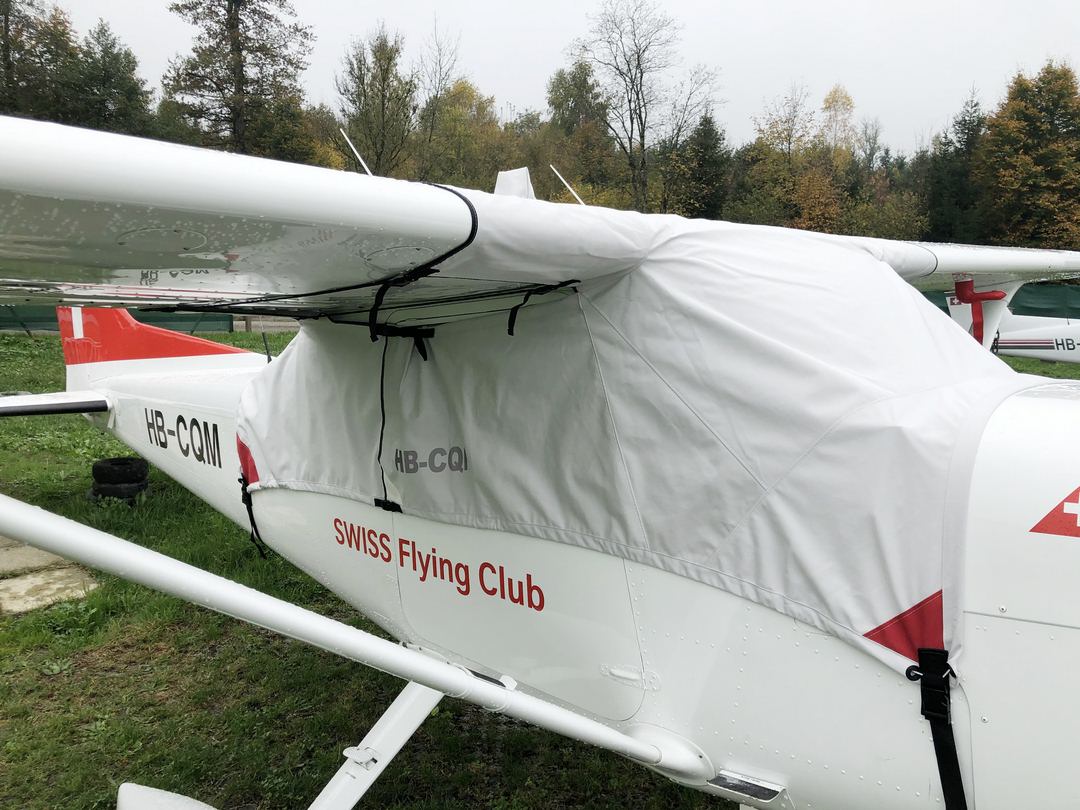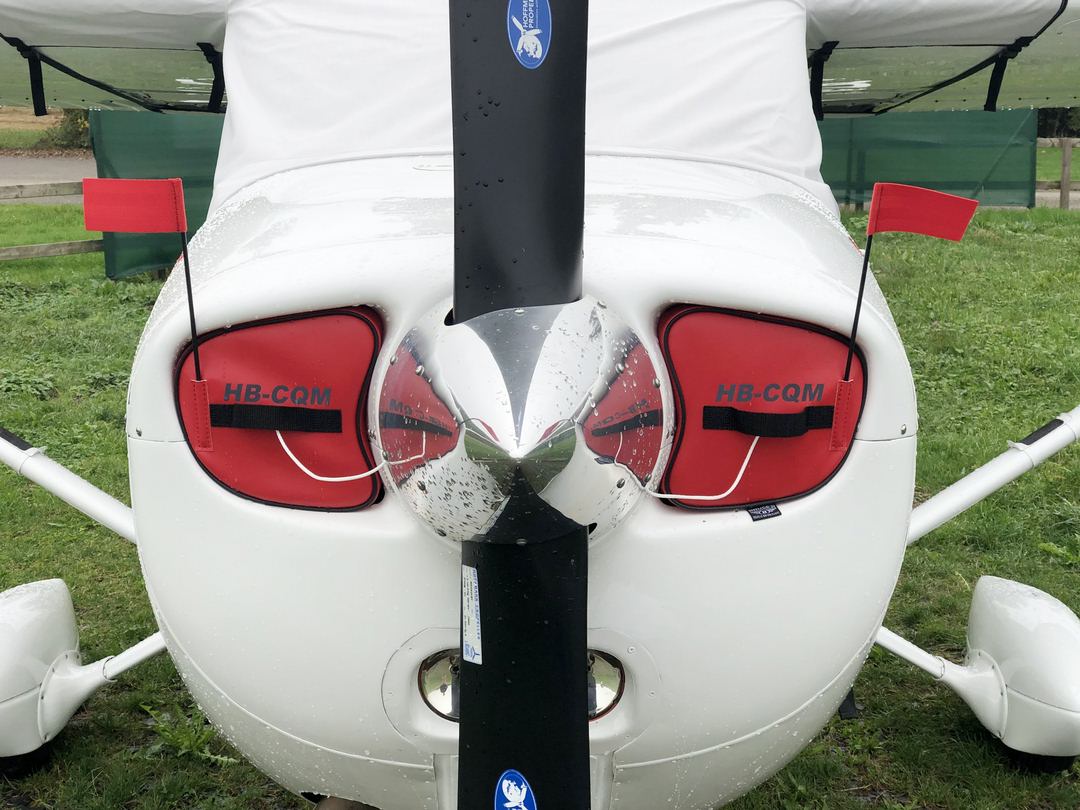 "Fantastic service. The cover bead water perfectly and stay on even in the extremely high winds we get in my part of Alaska at times. Will recommend BruceÕs Aircraft covers to any pilot."
-ZK, Wasilla, AK USA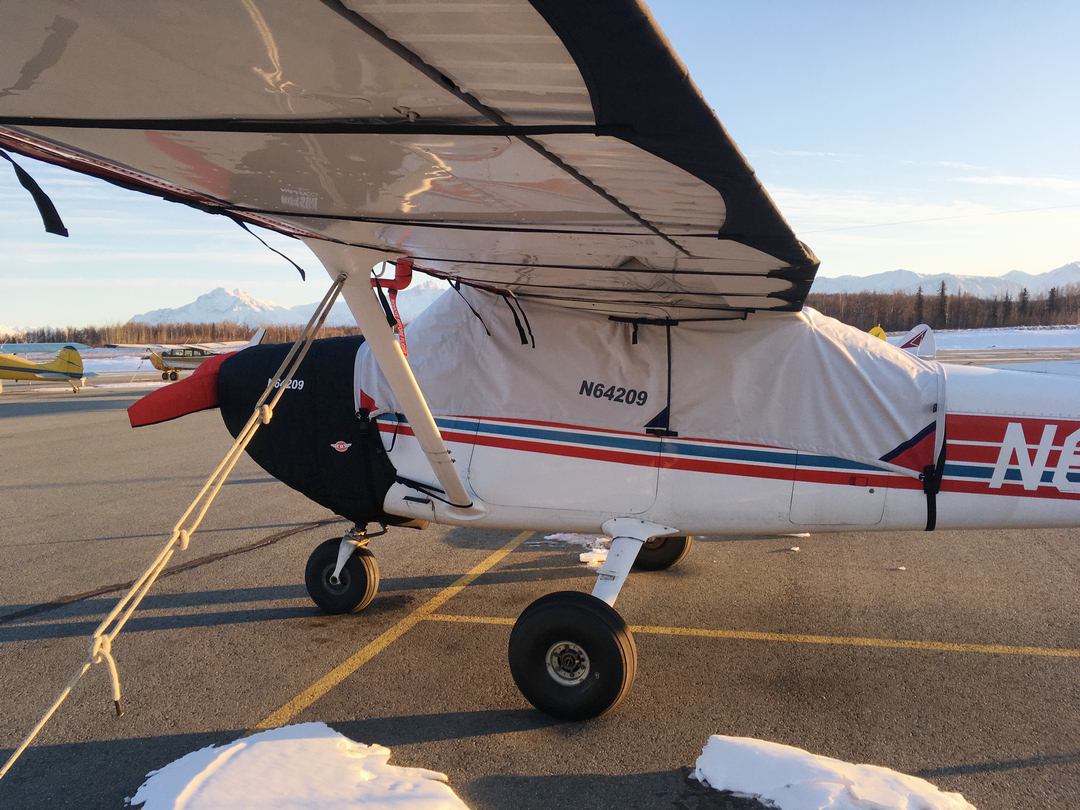 "Cover received 4 days ago and was installed yesterday (see attached photo). It looks awesome. Thank you once again for a job well done and for a prefect fit!!"
-CR, Wrightstown, NJ USA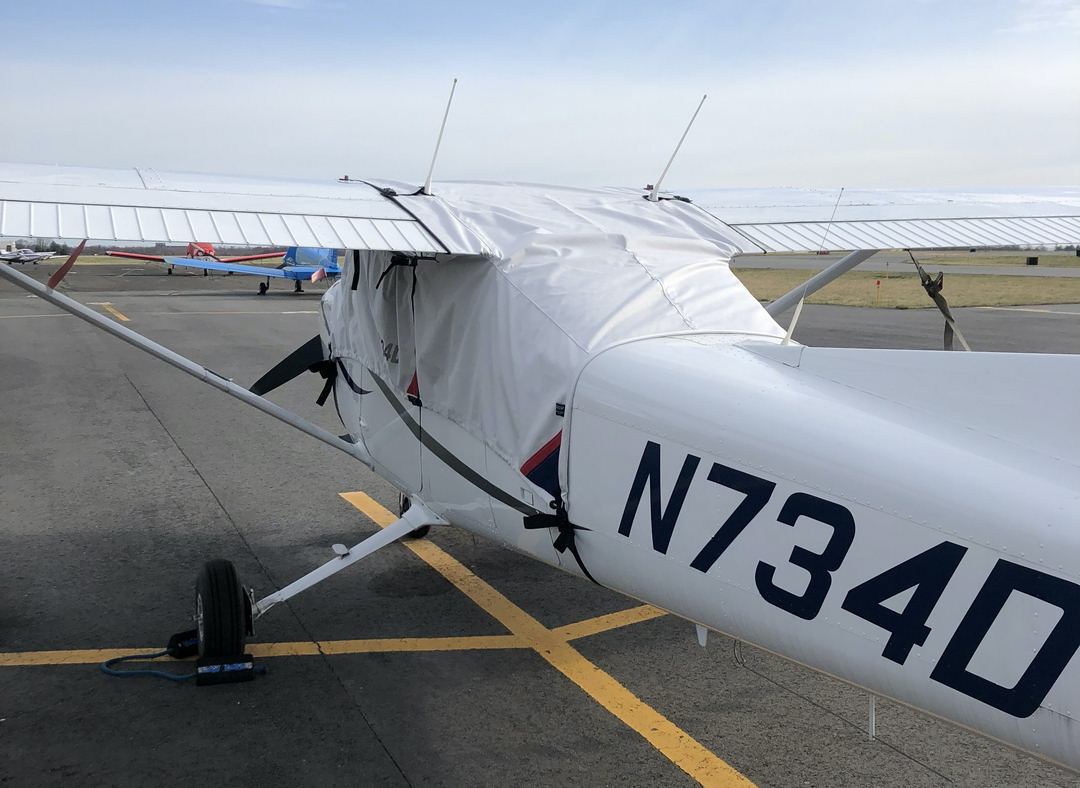 "The cover and plugs look great! I'm quite impressed you guys got all the antenna locations perfect on the"
-TW, Ashburn, VA USA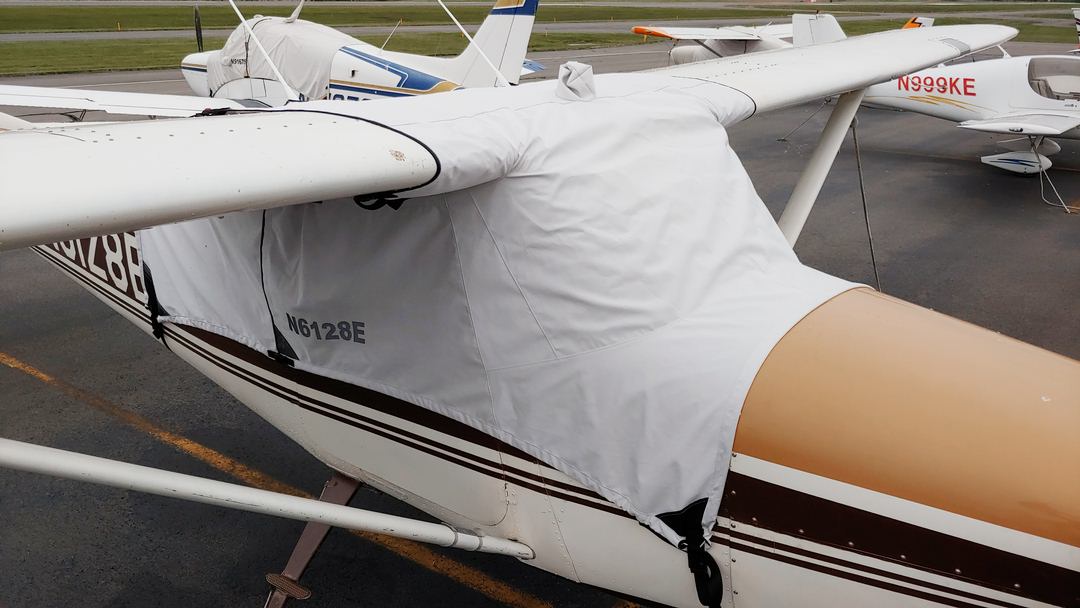 "It is a perfect fit! It covers up all the bird access points perfectly and the fit is excellent. I like the way you tagged down the ends of the adjustment straps so they cant flap in the wind. His cover is well thought out and very well done. Thanks!"
-DS, Centreville, VA USA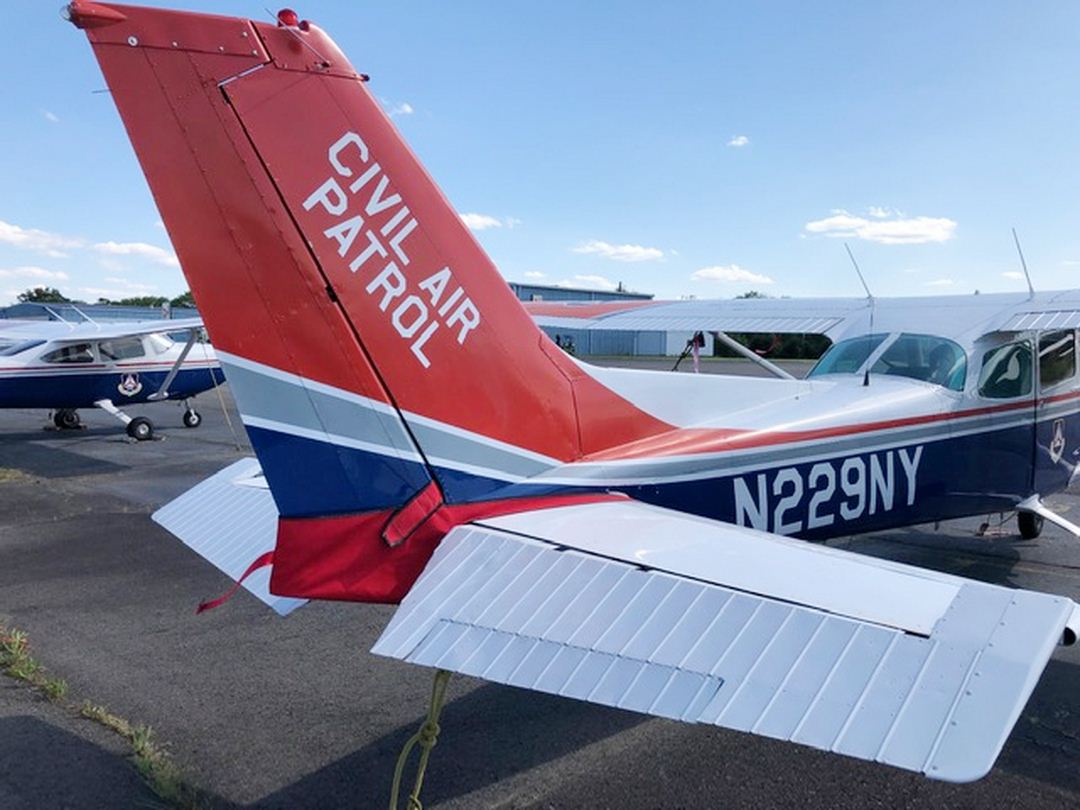 "Excellent Fit and awesome quality of the cover. Thanks for the service!"
-LF, Miami, FL USA