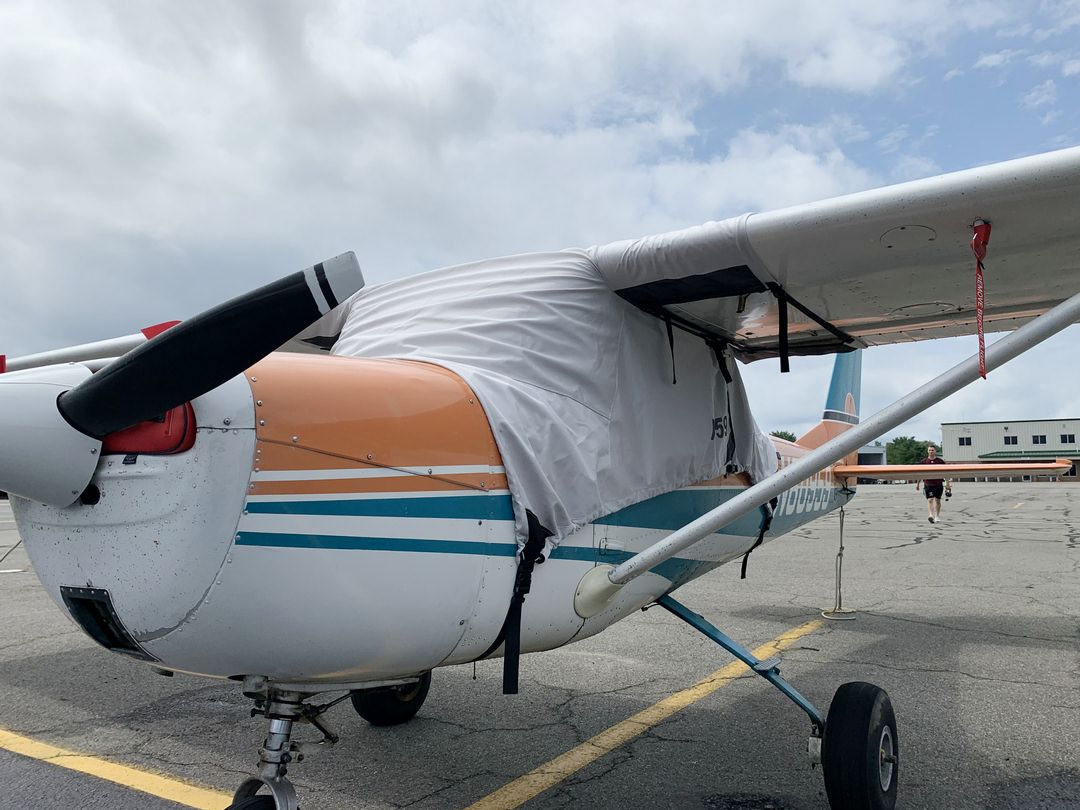 Available Now!
Cotton/Polyester Face Masks
• Locally made (by us!)
• High quality construction
• Attractive and stylish
• Fits your budget

&nbsp
&nbsp
&nbsp
&nbsp
&nbsp
&nbsp
&nbsp
&nbsp
&nbsp
&nbsp
&nbsp
&nbsp
As an essential business, Aircraft Covers, Inc. has remained open during the pandemic in order to service our government military contracts. We began making face masks for our employees as a precaution aid, and later for our families, friends and loved ones. Now we are excited to produce them for our customers because we have noticed they are in short supply at the national level.

Our face masks are made right here by our manufacturing team using the finest quality materials available. They feature an inner lining of 100% Organic Cotton, with an outer layer of Polyester or Poly/Cotton blend in black, gray or a variety of colors and prints as they are available. The ear loops are particularly comfortable, made of rolled Spandex rather than elastic webbing.

At these prices they are a great value, and we are proud to be able to provide them during this uncertain and challenging period.

Details
U.S. made

This mask is not FDA-approved, not intended for medical use, and not proven to reduce the transmission of disease.

Machine washable

100% organic cotton inner lining, Poly/cotton outer shell.

The CDC recommends use of cotton or cloth face coverings in public to reduce community spread by asymtomatic persons....read more
Product

ID
Product name
Unit

Price
close= Bruce's Comments, Photos, Info & More.
= Product Photos, Etc.
= Items that have expedited delivery.
Quantity
Qty
Cart
what our customers are saying...
"Received my cover....fits great....very nice quality....thanks again..."
-SM, VANCOUVER, WA USA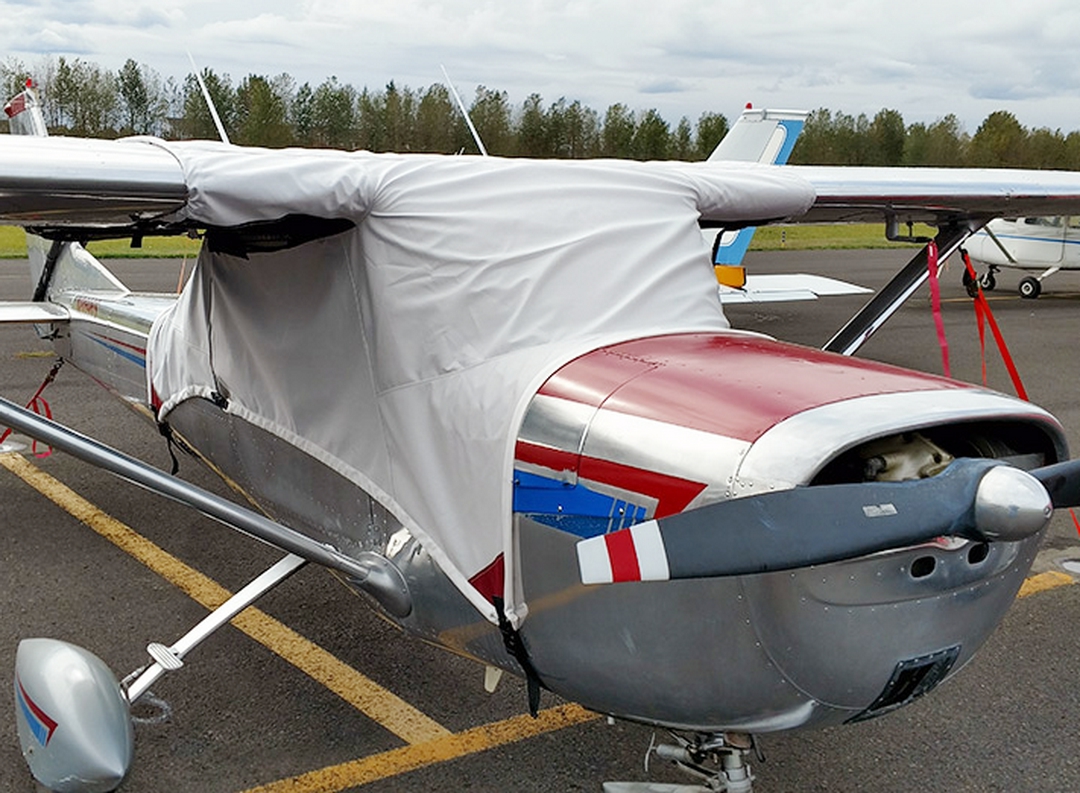 "Thank you. I got the cover and it looks fantastic!The trim is perfect!"
-KE, Middletown, CT USA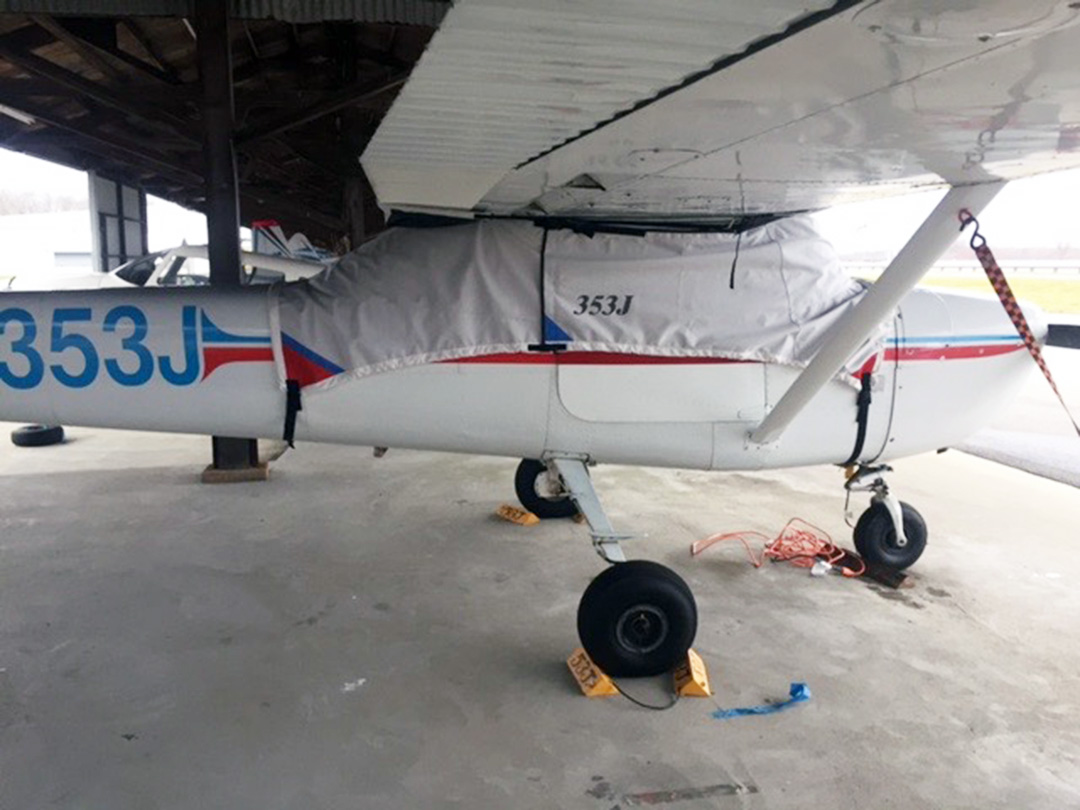 "Great quality product. Excellent fit. Very happy with your company. thanks"
-JR, SURPRISE, AZ USA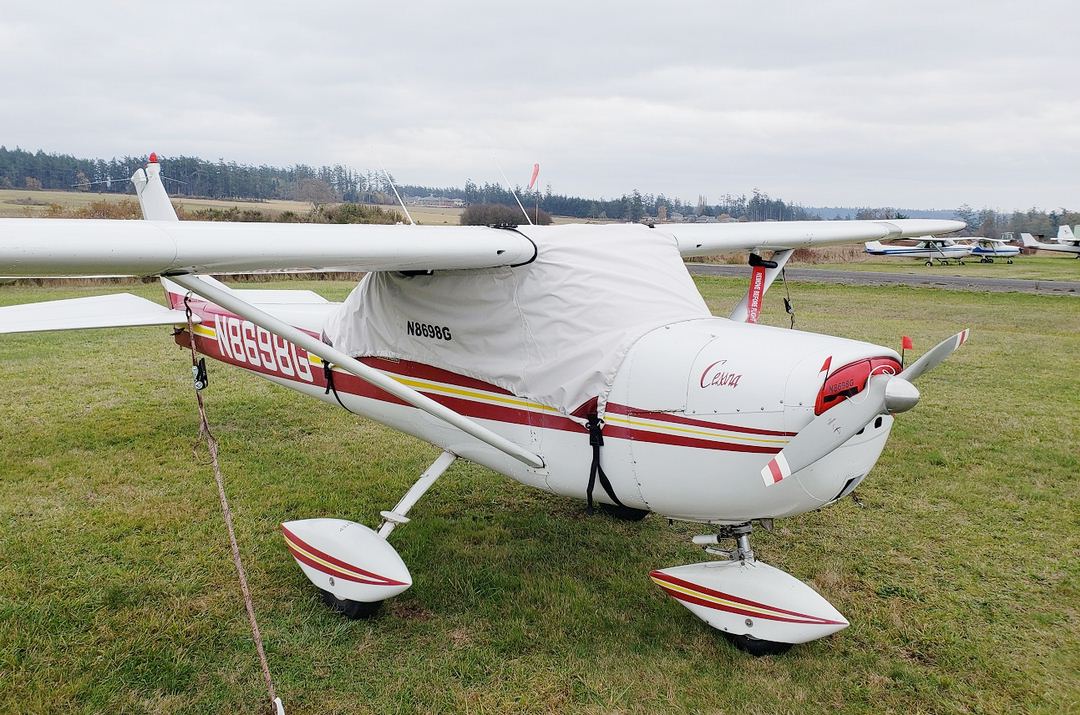 "Bruce's Custom Covers Team,I recently received my Cessna 150 cowl plugs and I'm thrilled with the quality! They look great, fit great, and work perfectly. In addition to keeping the critters out of my cowling, they also allow me to pre-heat on cold winter days. Keep up the good work!Thanks,Nick Plumb"
-RP, Vancouver, WA USA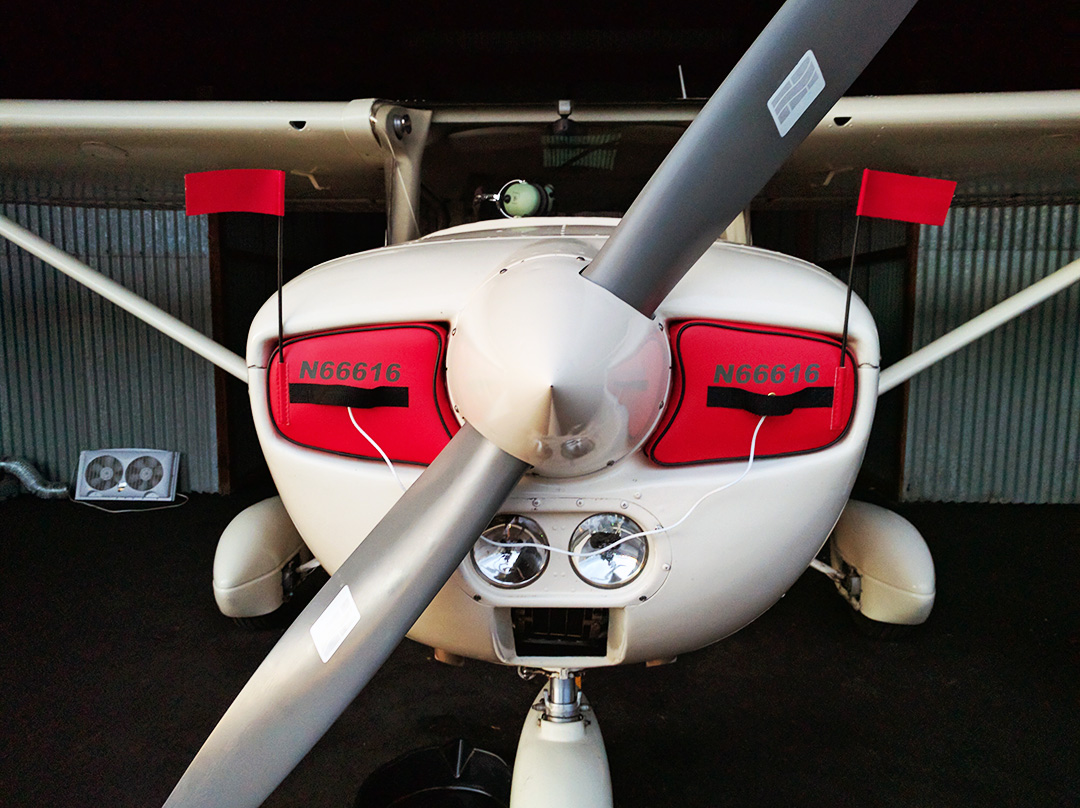 "I did receive them, thanks! I really appreciate that you added her name to the tail number."
-CP, Monroe, CT USA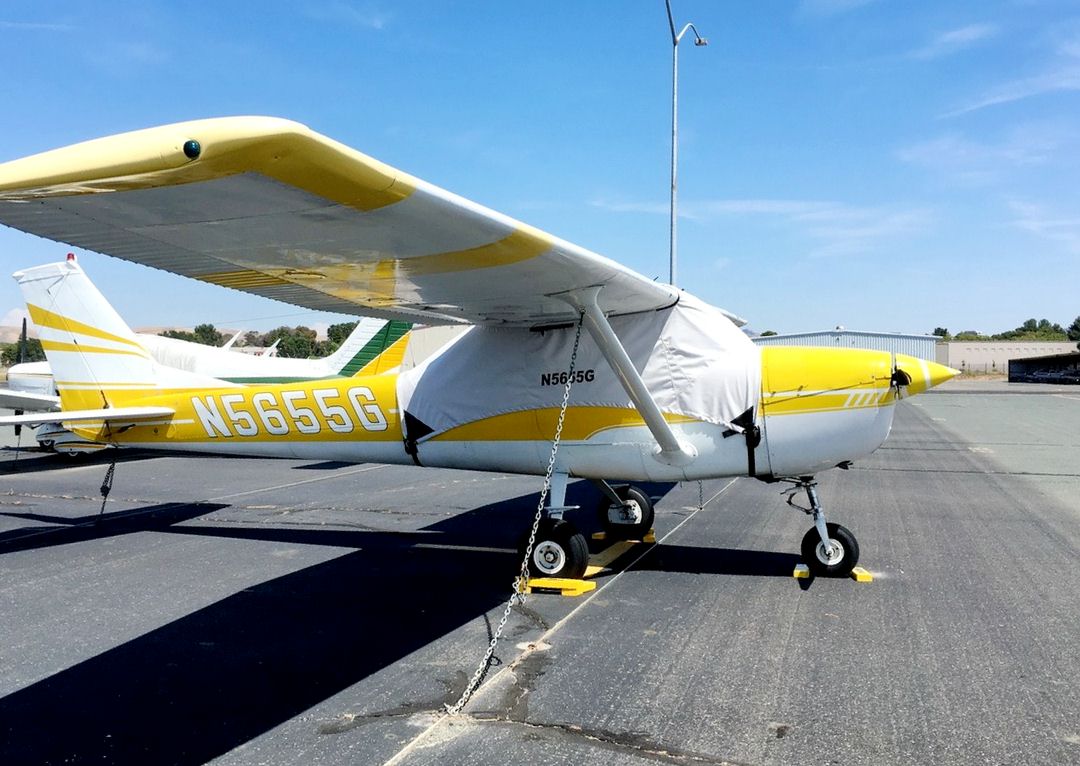 "I received my new CANOPY COVER (OVER-THE-TOP STYLE) for my Cessna 150L and have installed it on my plane.I am happy with the quality and fit of this cover. Please note, that when my existing Engine cover which I also was provided when I purchased my plane, becomes un-serviceable, then I will also order a new Bruce's cover at that time. Once again, I am completely pleased with you products and will continue to be one of your pleased customers."
-JB, Stafford, VA USA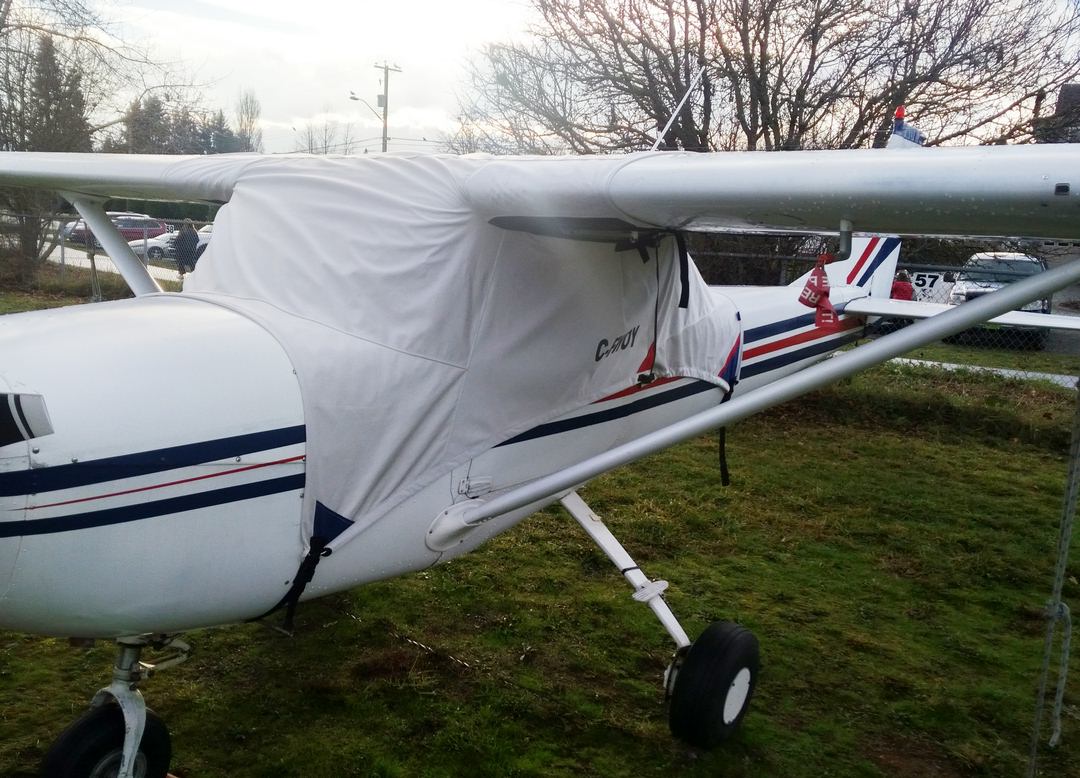 "I'm very happy with my wrap-around covers. A few minutes work with a screwdriver to install two snaps and my covers were on, adjusted and my airplanes snug inside their little blankets."
-JB, Virginia Beach, VA USA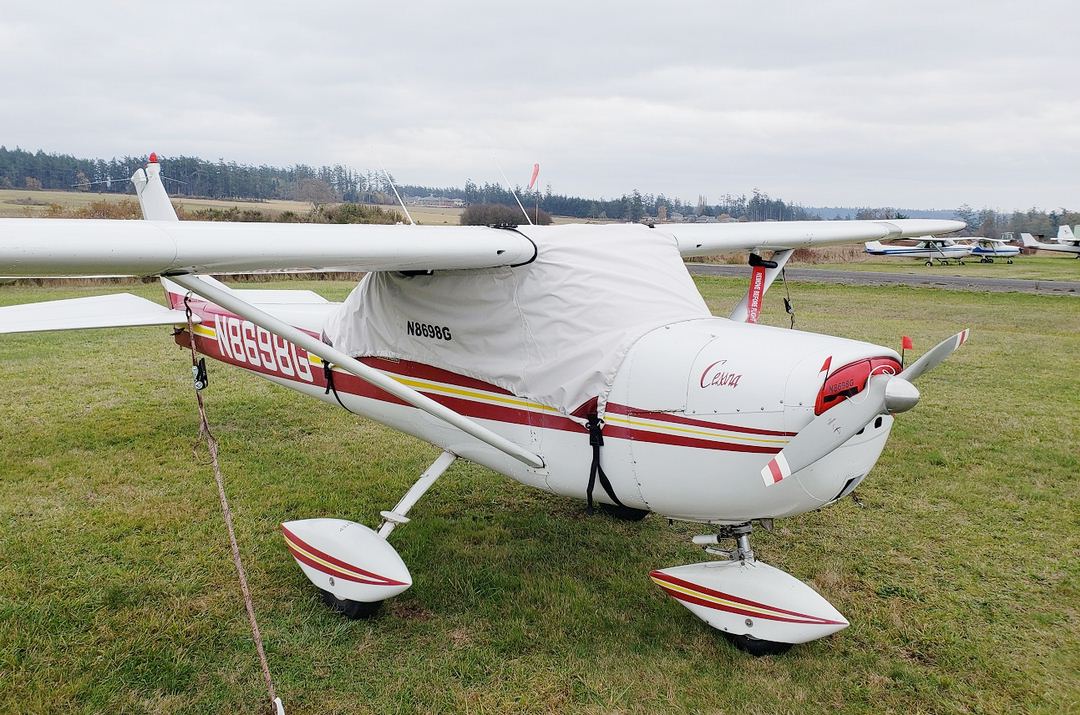 "Cover looks great. Quite a few comments by fellow pilots."
-JC, Southfield, MI USA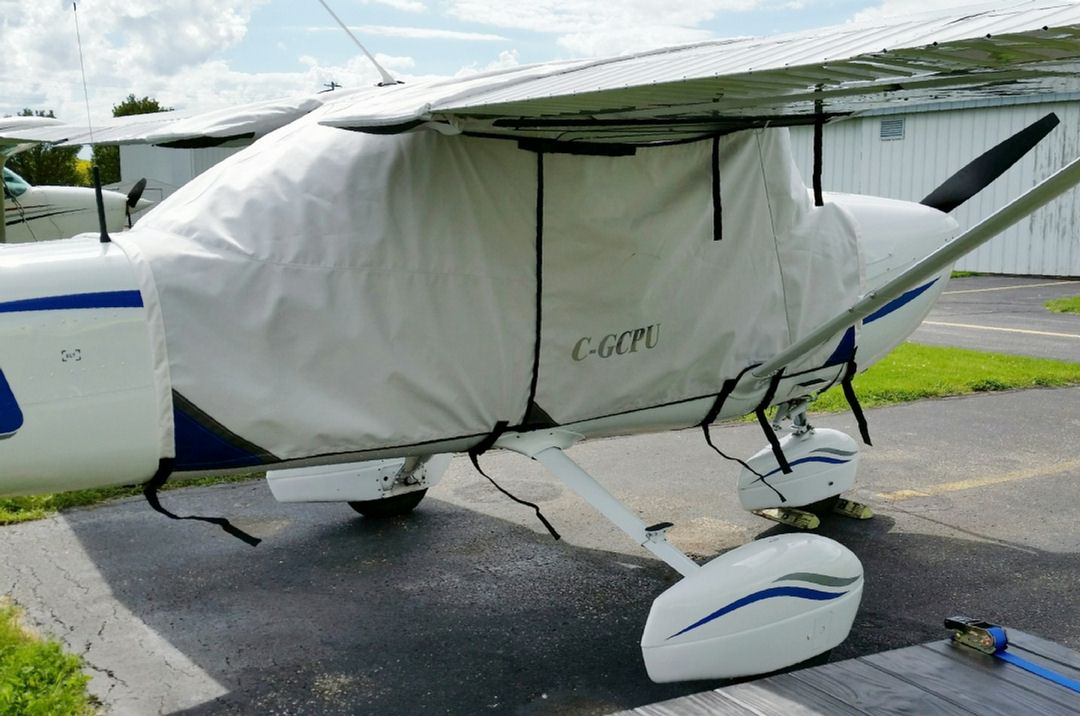 "Yes it finally arrived. Looks great and does the job!"
-DL, Clearwater, FL USA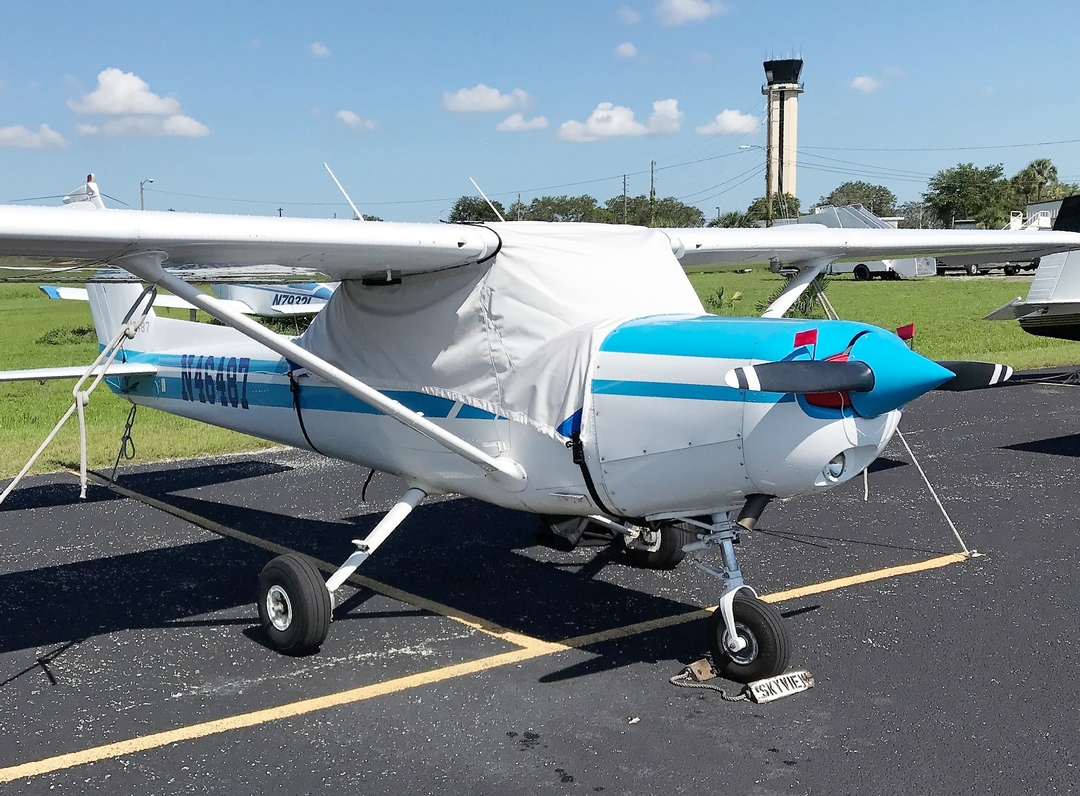 "Per your request, here is a picture of our(my husbands) plane. I purchased the cowl covers and they fit PERfECT. I just want to say " Thank You" and for having them here in time for his birthday. It was a wonderful surprise for him especially since I had no clue as to what to get him. We will be ordering more from you I am quiet sure. Thanks again and have a blessed day."
-LB, Cooper, TX USA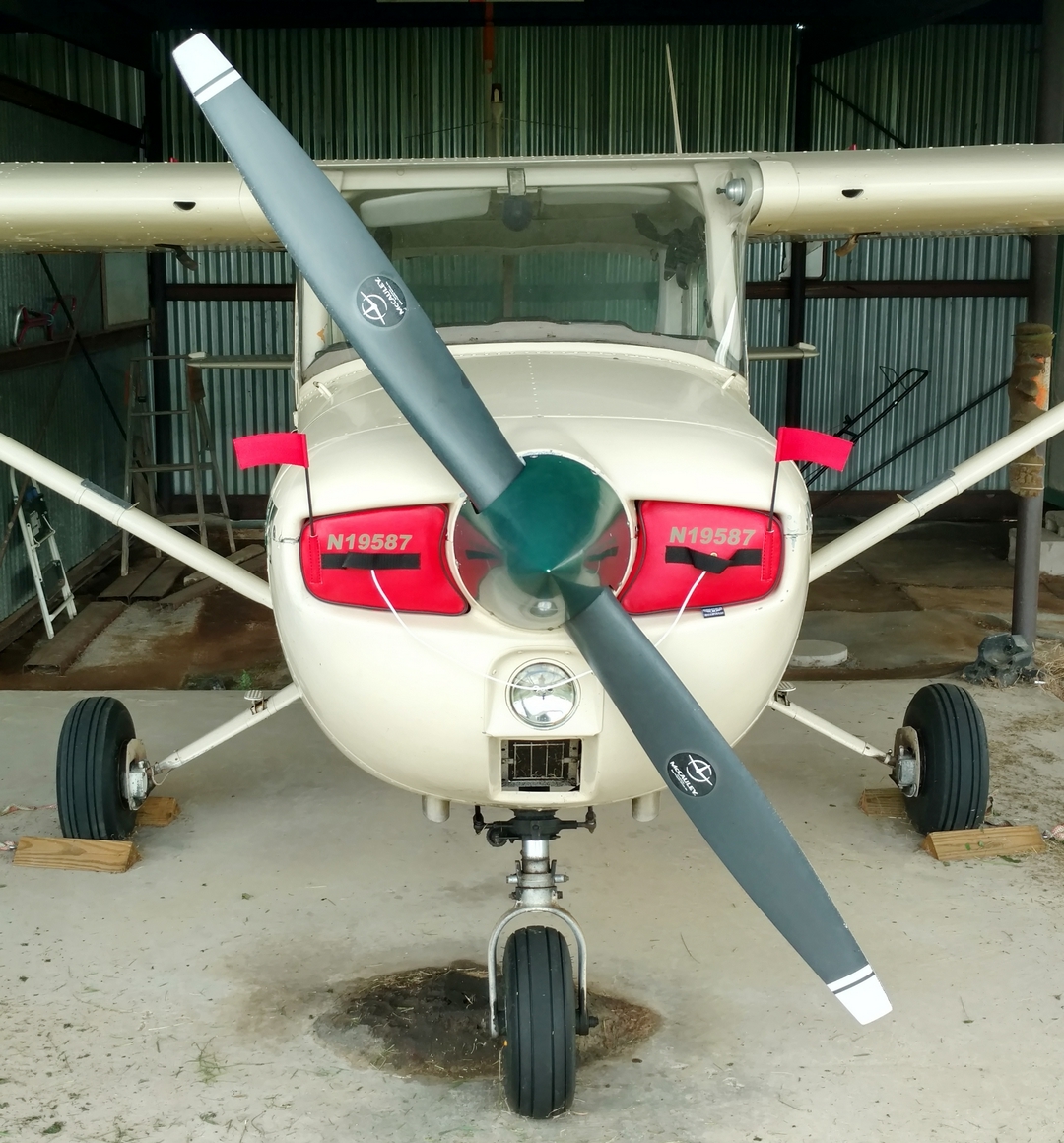 "Great cover, really pleased with the fit and quality."
-AS, Melbourne, AUSTRALIA
"We received our Propeller Cover for our Cessna 150 today right on schedule. We took it right to the airport to put it on. It fit Perfectly and the colors match Beautifully. Our Propeller and Spinner are polished Aluminum. The first place people put there dirty hands is, you guessed it. Especially when the Airplane has to be moved. Thank you for this nice cover!!! Our cleaning and polishing will now not be in vain. Thank you again for a very Fine Product."
-JS, Rutherfordton, NC USA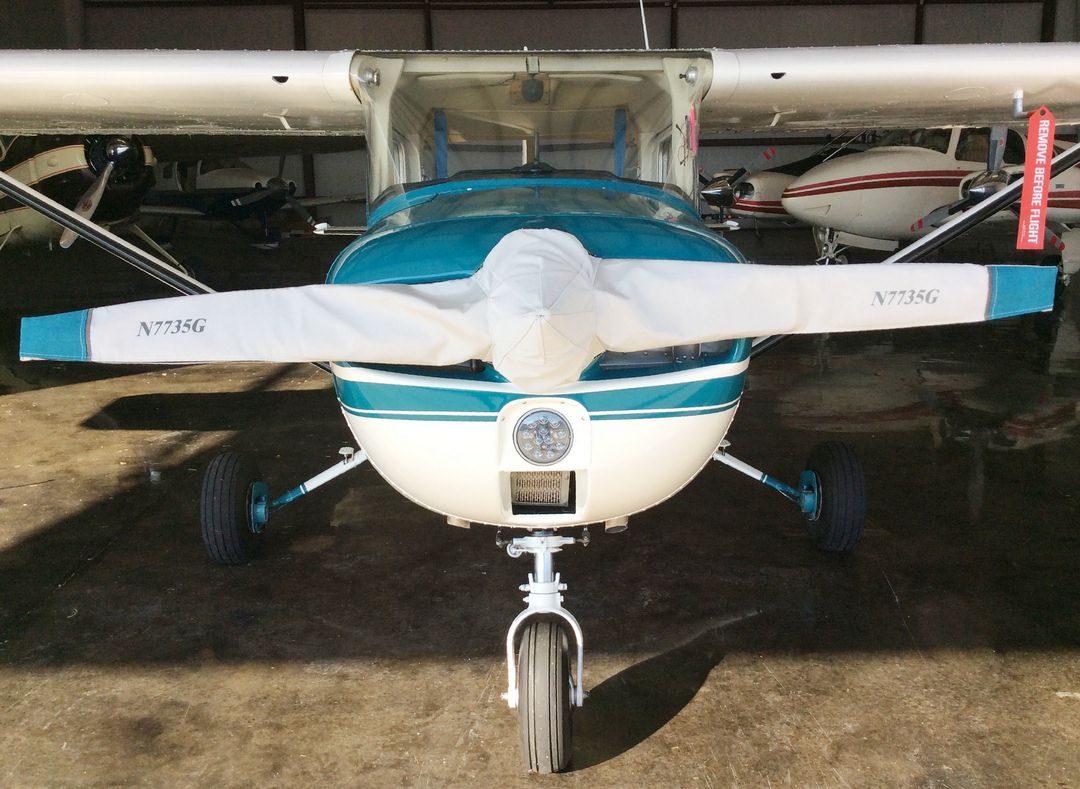 "I never dreamed you folks would follow-up but I should have known by the product quality! I was blown away by the cover fit, finish and quality! Many Thanks!!"
-TR, California City, CA USA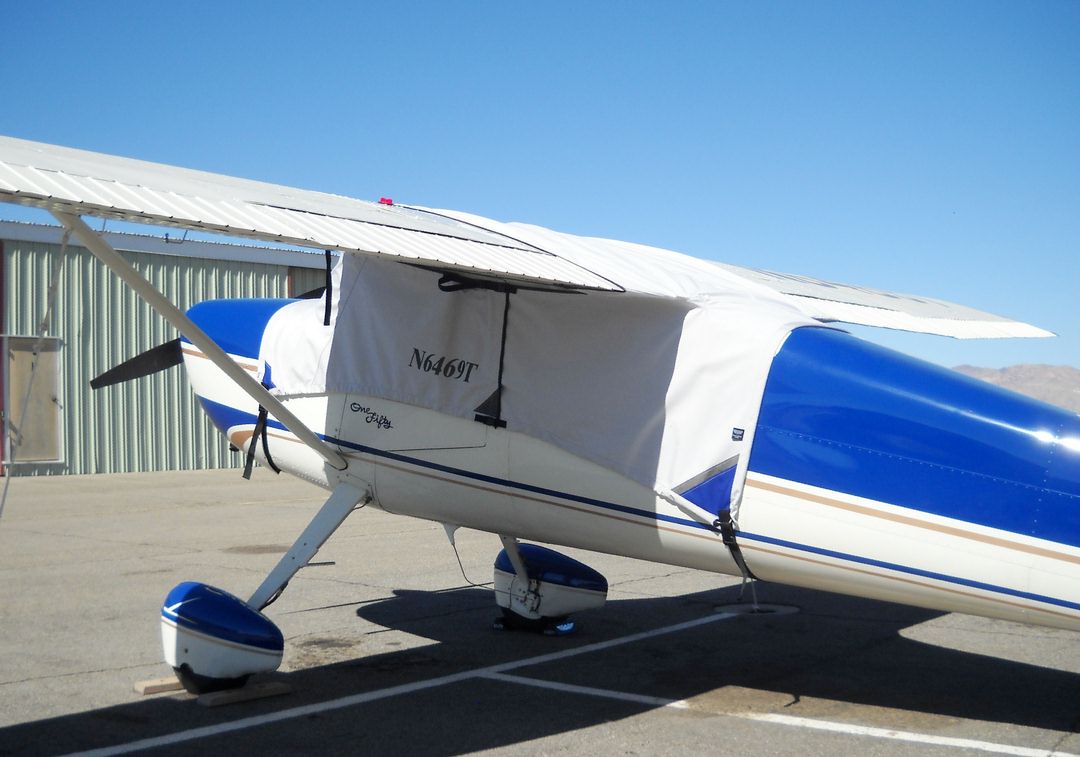 "Yes, I received Hasel's new covers a while ago, but I just dressed her up yesterday. I loved how easily everything went on and how well everything fit together. Hasel is now covered from prop to tail. I think I will put the canopy cover on last he next time I do this, but I am very happy with everything. "
-JC, Southfield, MI USA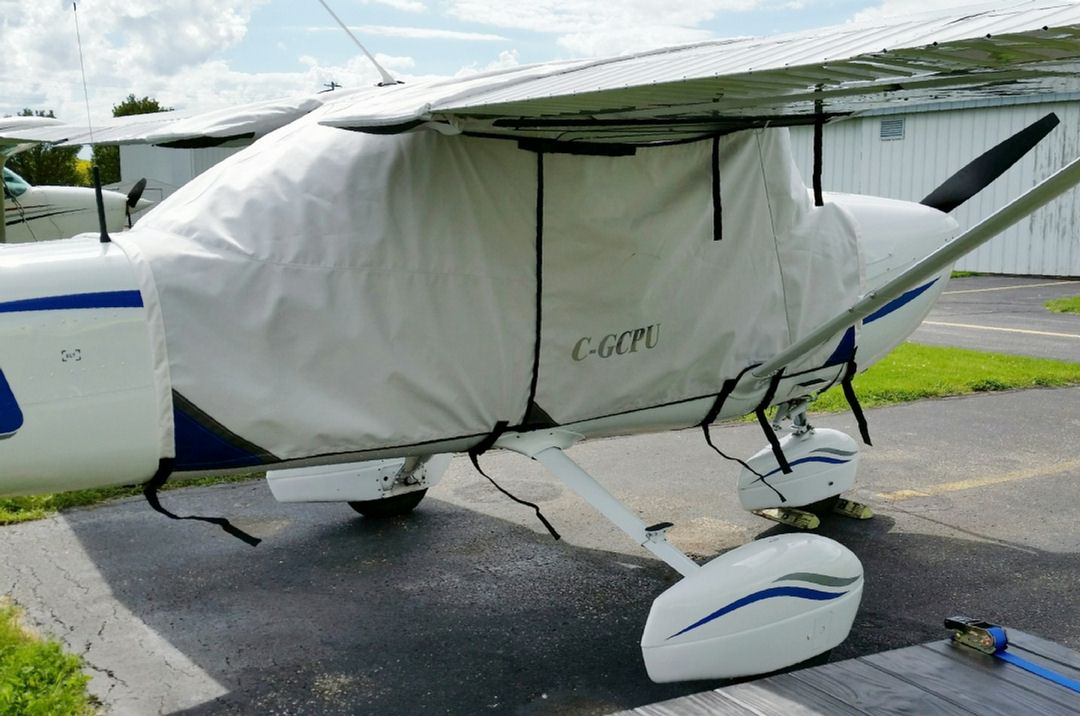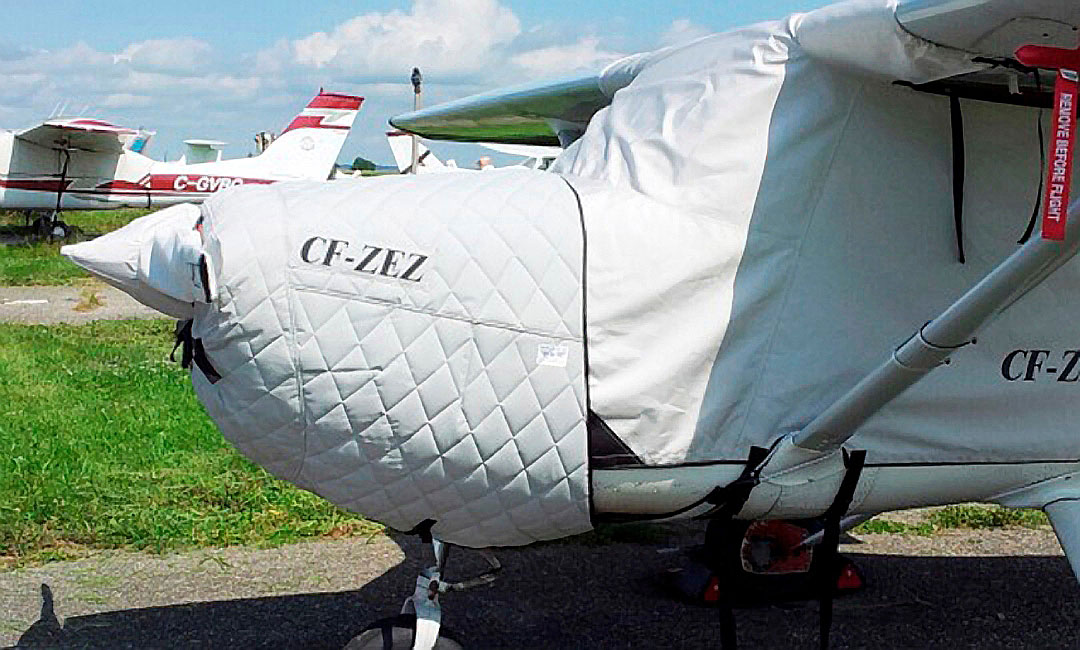 "Super duper job guys, couldn't be happier. Will certainly recommend to friends. Thanks again!"
-MA, New Port Richey, FL USA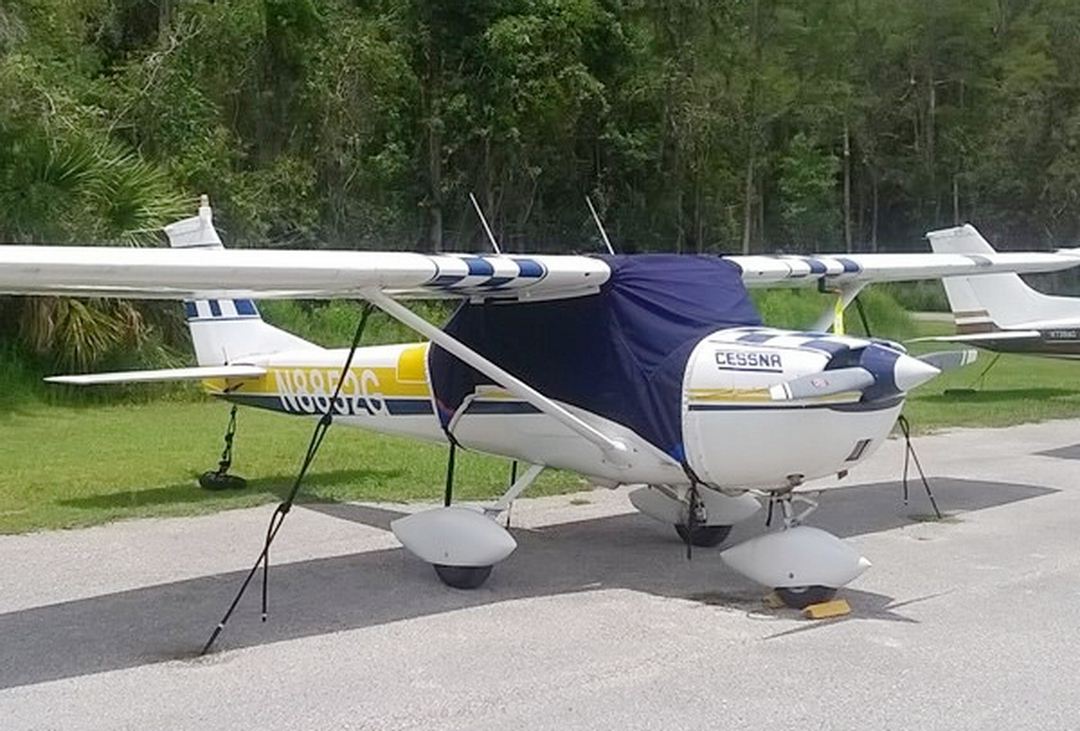 "The last set of plugs for N50835 NAILED IT.I've been Highly recommending Bruce's Custom Covers to everyone I know."
-JP, Rosamond, CA USA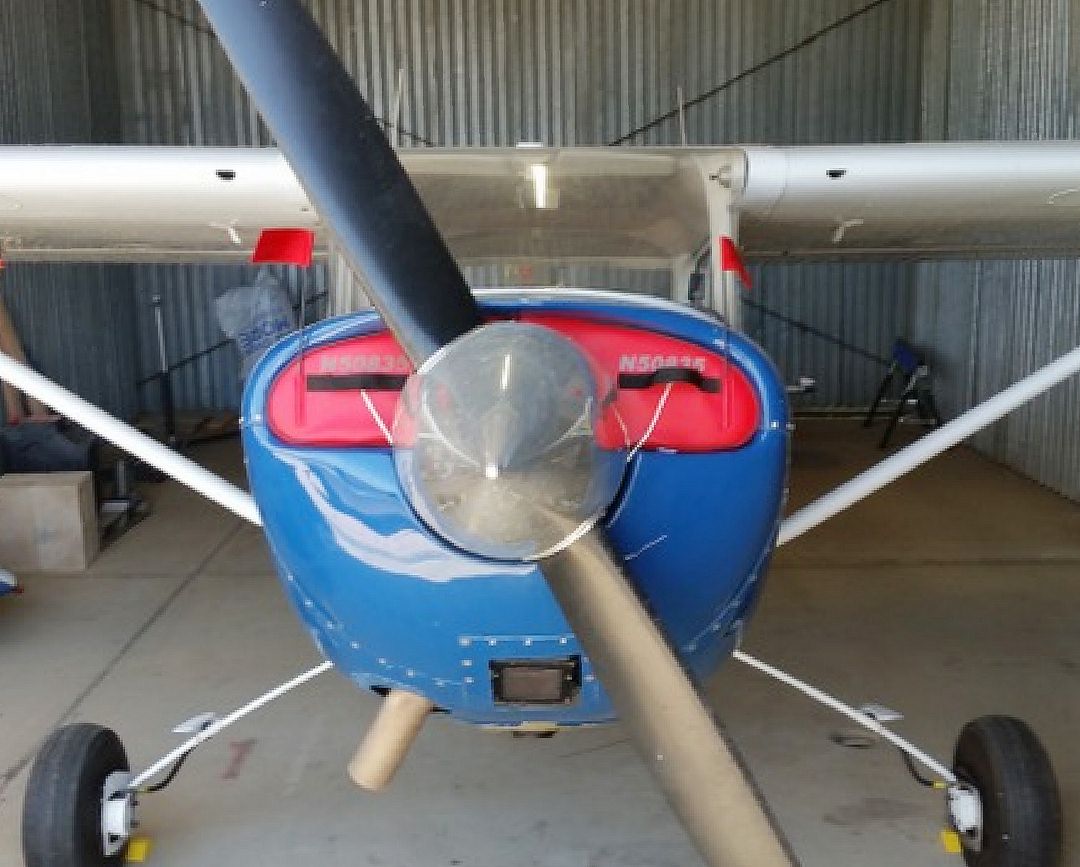 "The QUALITY is super! Extremely well made, and it fits like a glove.Nice to know the airplane is protected from the sun, and prying eyes. The side pilot's door clips and velcro make it reallyconvenient to enter the plane without having to remove the entire cover.Thank you for the wonderful cover!!"
-KA, Pleasant Hill, CA USA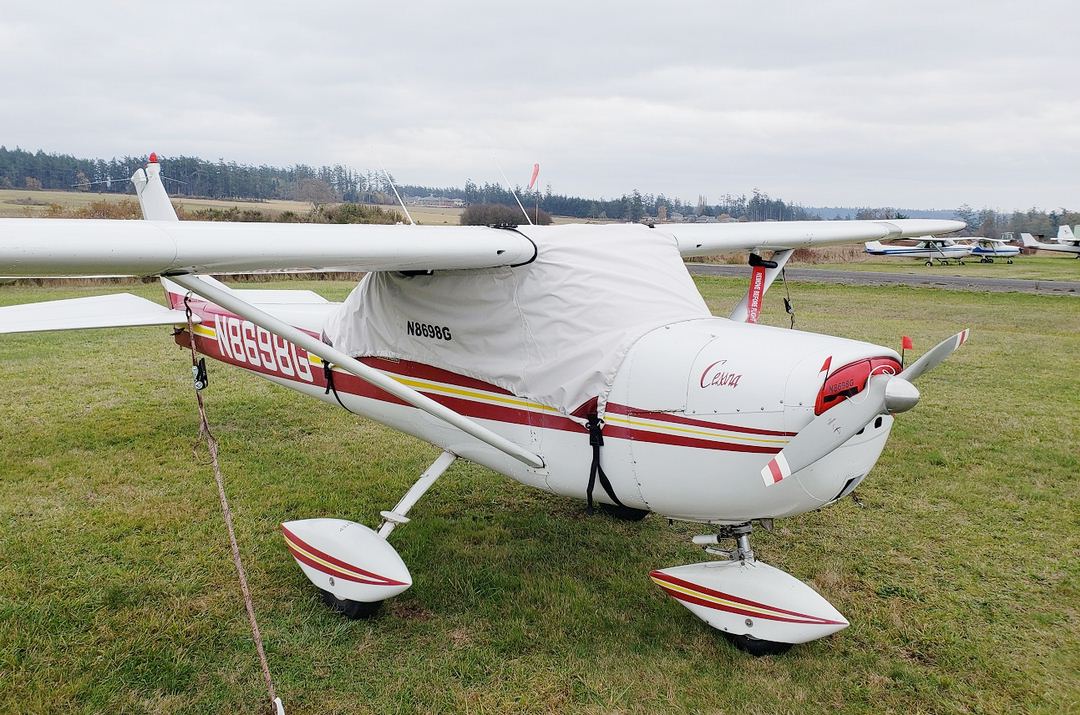 "The alteration is perfect! Thanks for making it right!"
-RJ, Laguna Beach, CA USA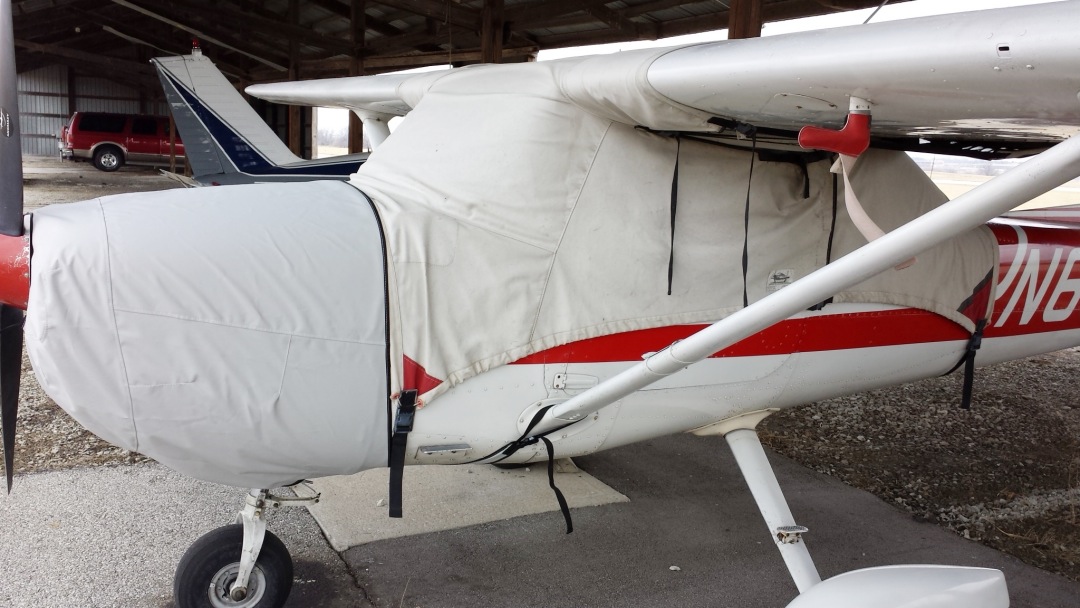 "Love it! Perfect fit.Thank you!"
-DT, Washington, DC USA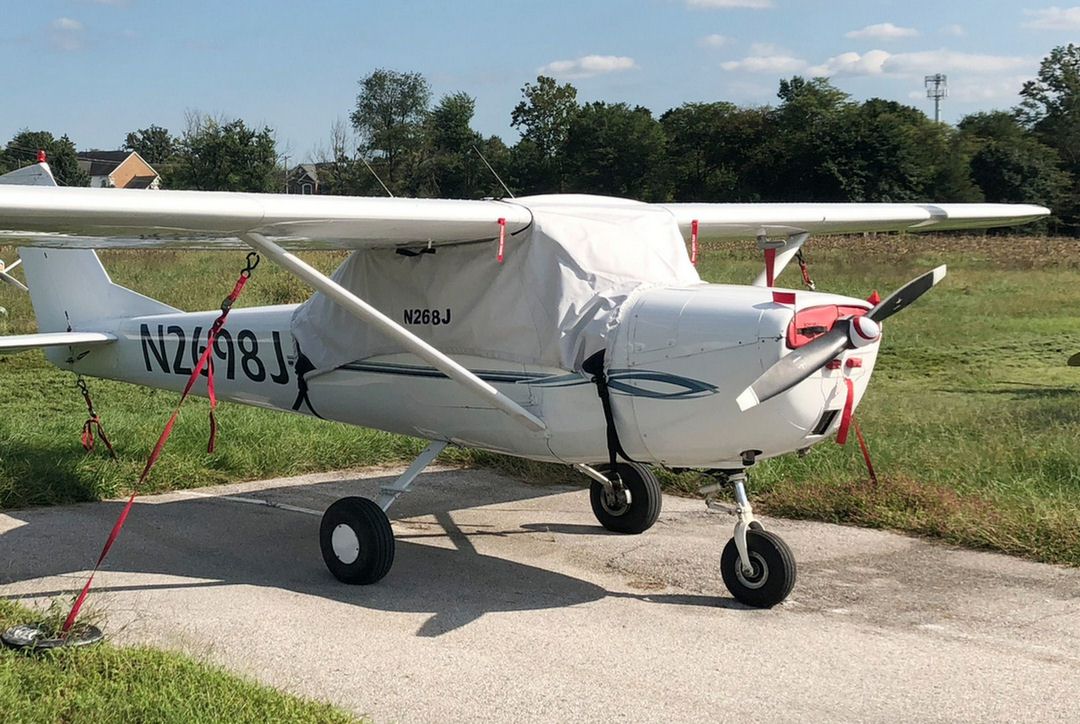 "Received prop cover just before Christmas, very pleased with fit and colors. Thank you to all at Bruce's covers. Hope your Christmas was enjoyable and wishing all Happy New Year. Also thanks to you and Pegi for being helpful."
-PL, Quinebaug, CT USA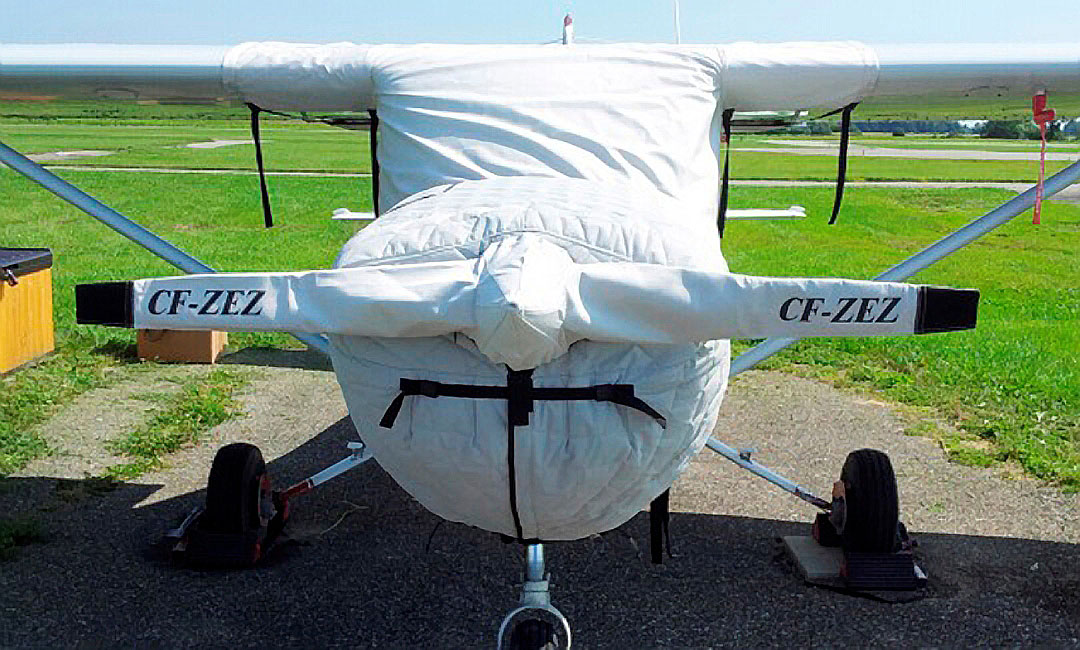 "Cover fit great! Thanks"
-JW, Gainesville, GA USA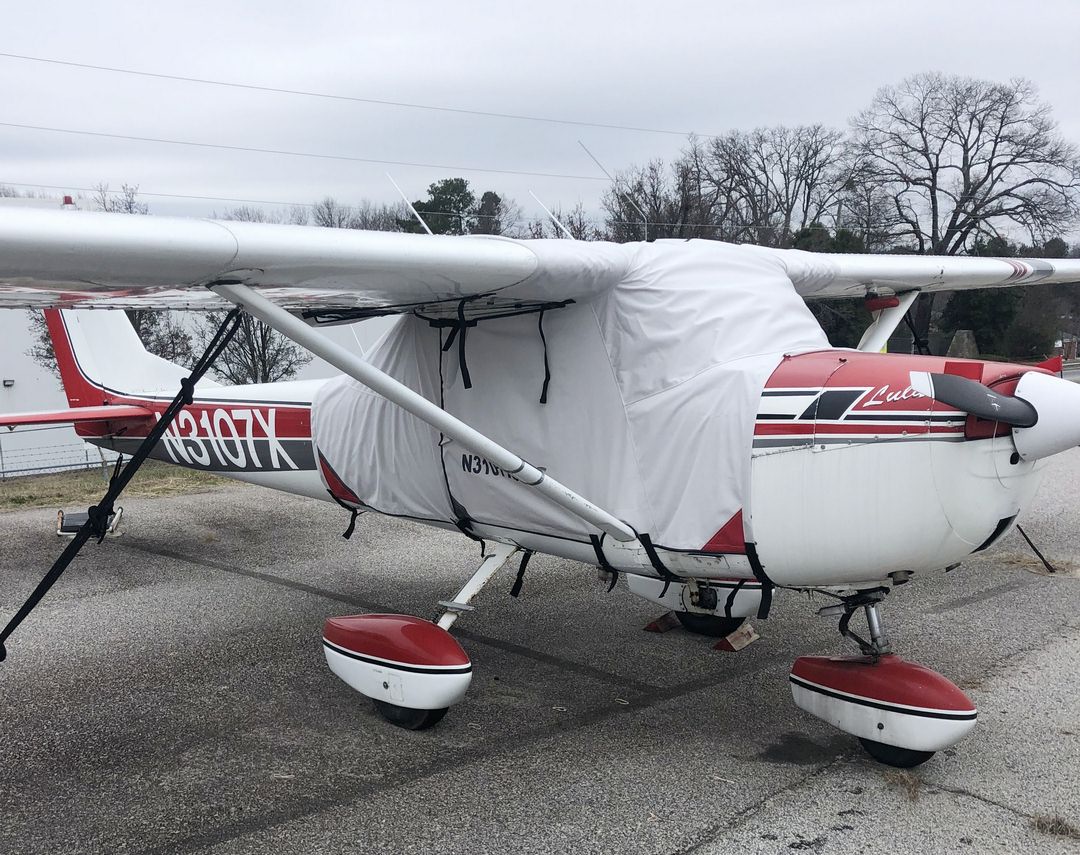 "I absolutely LOVE my cowl plugs! They are an exact fit, well made, and have wonderful safety flags."
-KA, Pleasant Hill, CA USA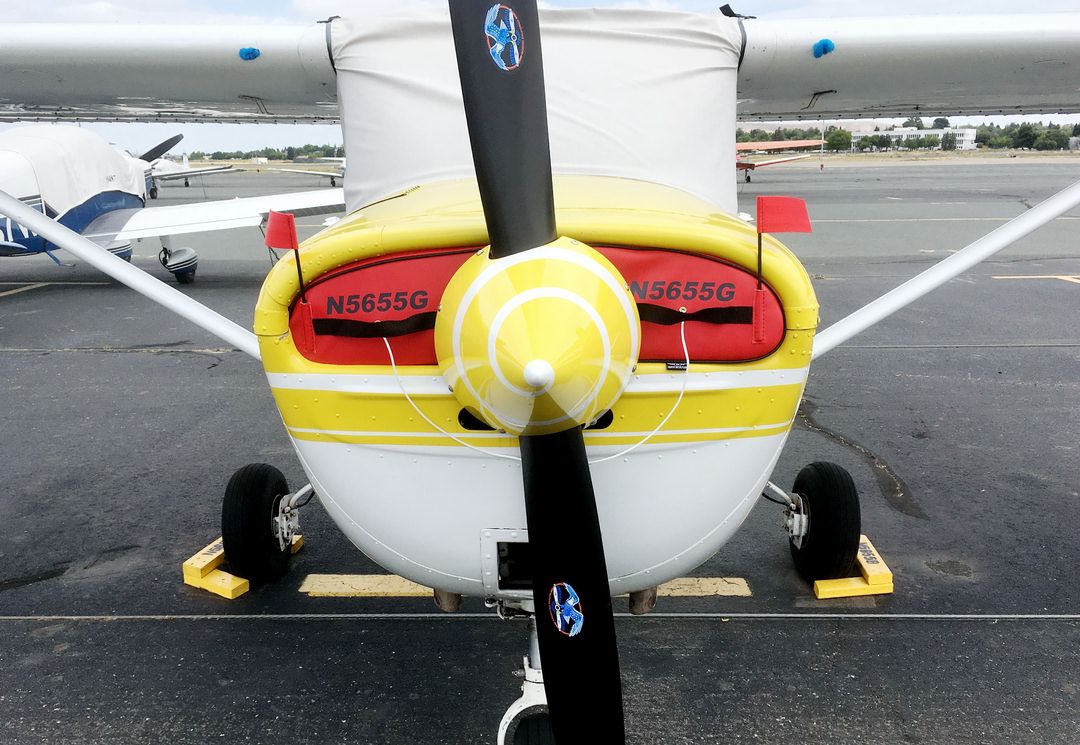 "They fit very good and look good also. Thanks for the help."
-SL, Lafayette, LA USA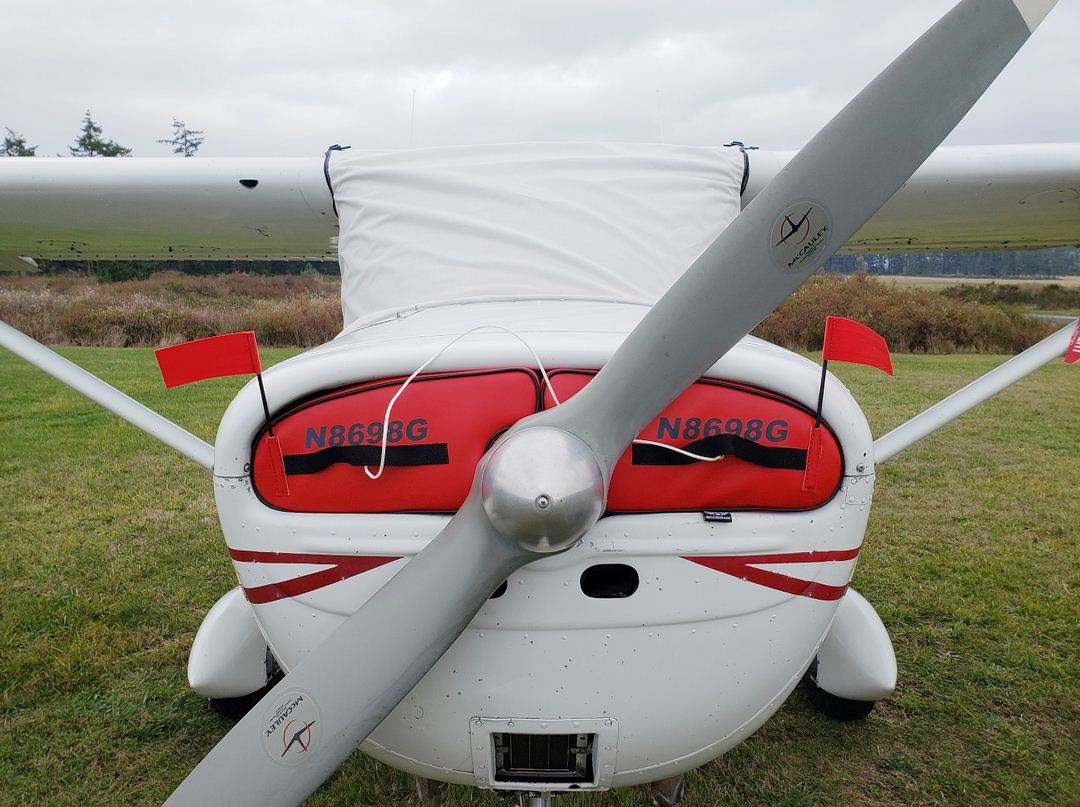 "Cover fits and looks great."
-CP, Cumberland, BC CANADA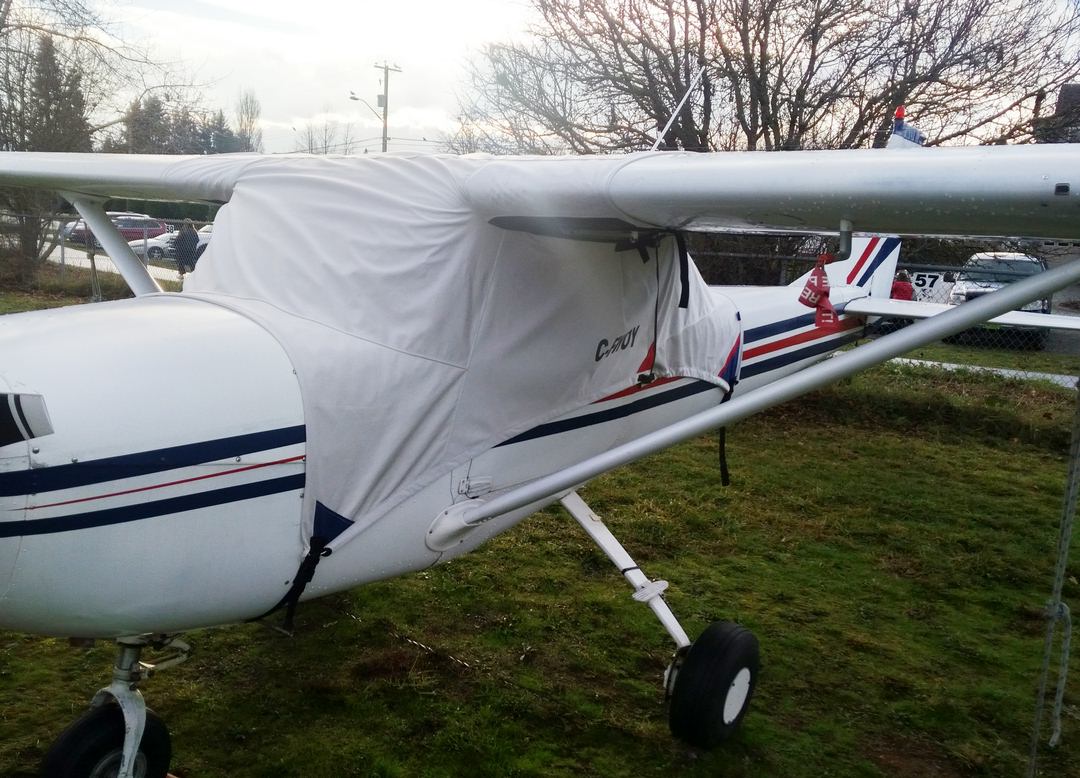 "We are extremely pleased with our cowl plugs! Excellent quality, and I'm confident they will hold up well."
-DS, Oklahoma City, OK USA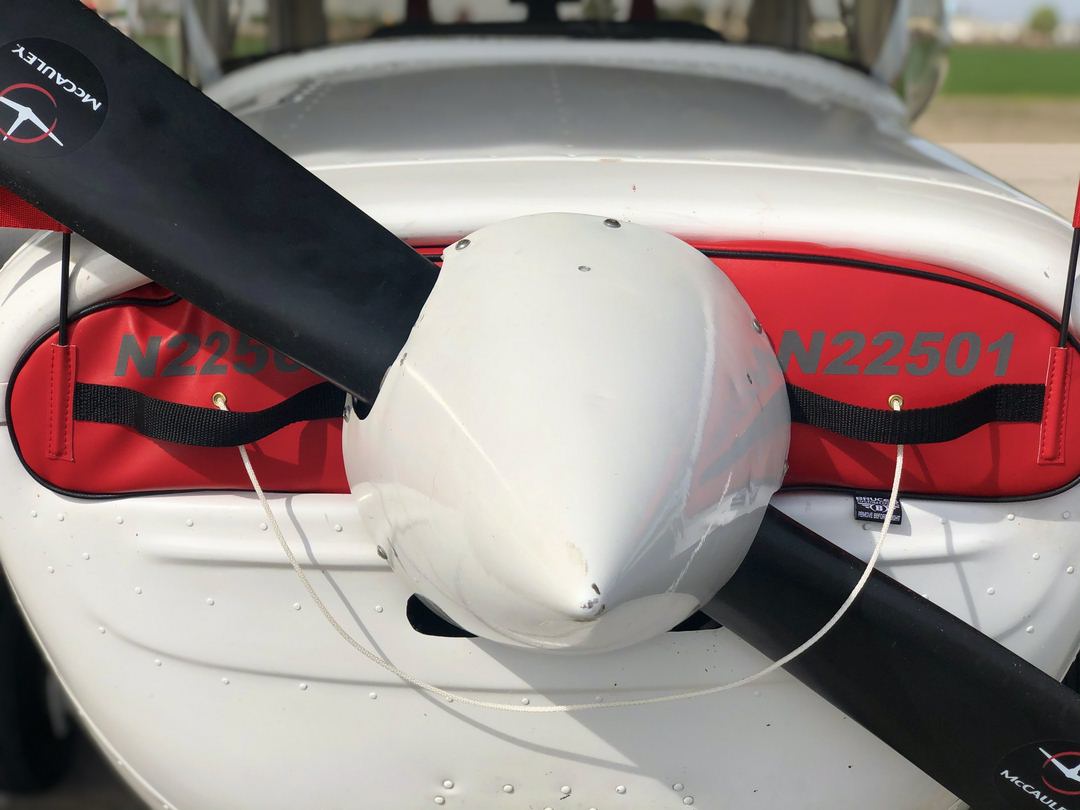 "WOW , they look fantastic! Thank you so much guys great Job."
-CH, Kernersville, NC USA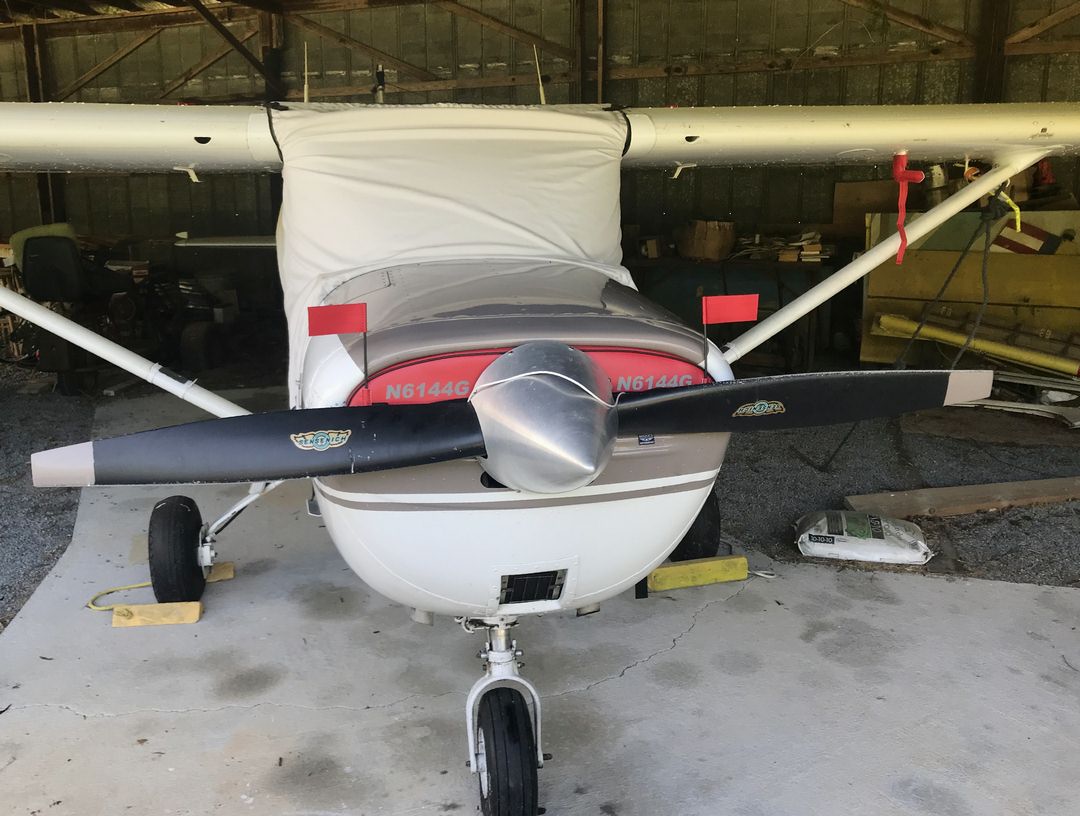 "Very pleased with the quality and performance."
-MT, Gold River, CA USA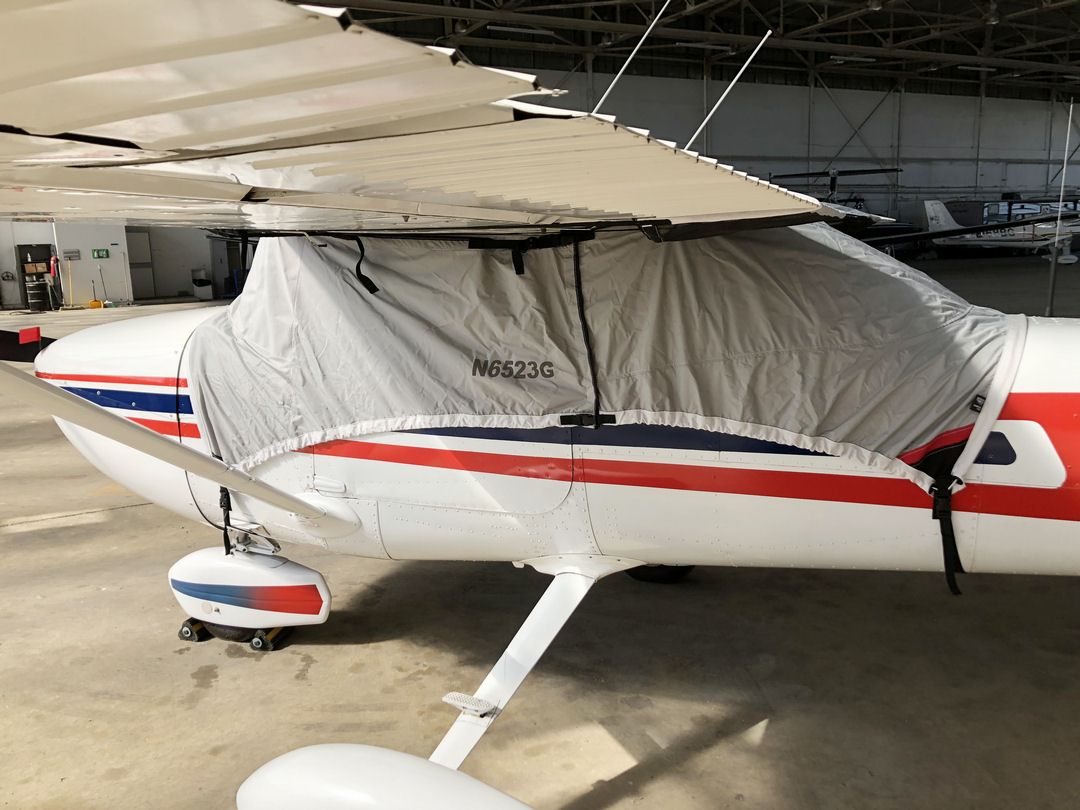 "Just wanted to reach out with a huge thanks to BruceÕs custom covers. Love the product and the customer support is fantastic. "
-BH, Madison, NJ USA